Ragan returns to site of team-best qualifying run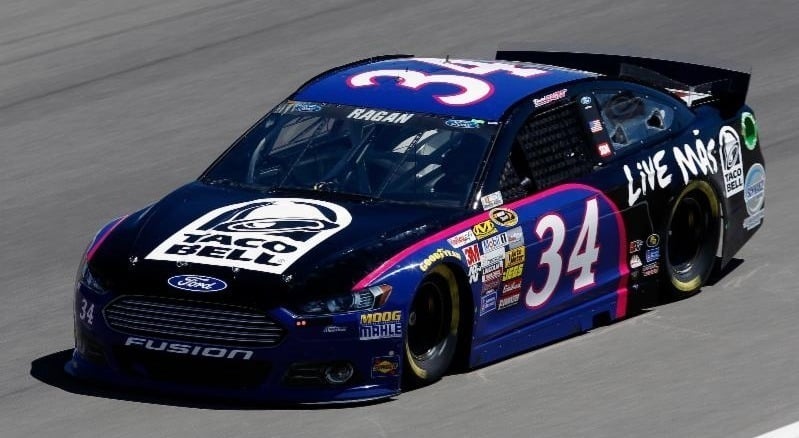 STATESVILLE, North Carolina (FRONT ROW MOTORSPORTS RELEASE) – David Ragan, driver of the No. 34 Taco Bell Ford, comments on racing at Martinsville Speedway:
"I like Martinsville. I grew up racing Legends cars at Charlotte Motor Speedway, in Atlanta, even some in Texas on those flat, quarter-mile tracks. It's fun and I enjoy it. We did a good job qualifying in the top 10 there the last time we went, so we'll look to go back and do that again.
"It can be a very long day because you work extremely hard. You're pressing the brake a thousand times, the gas pedal a thousand times going back and forth. Mentally, it's tough and physically it can be a tough day. But it's one of my favorite tracks. It's a racer's racetrack and it's a great track for a fan. There's not a bad seat in the house.
"The brake technology over the years in my career has gotten a lot better. I do remember my first couple of years going to Martinsville, the brakes were something you really had to be conscious of and really save them for the end. But now with the pads, the rotor combination, the cooling that we have, brakes are almost not an issue unless something crazy happens. You can really run as hard as you can for 500 laps and the brakes are still pretty good."
JUST THE FACTS
: Ragan has 15 Sprint Cup career starts at Martinsville Speedway … His best finish at the .526-mile oval is eighth (2011) … Ragan turned in the best qualifying effort in Front Row Motorsports team history at Martinsville in October, qualifying eighth.