Morton and Bumpus agree relationship needs to improve between Bibb school board and community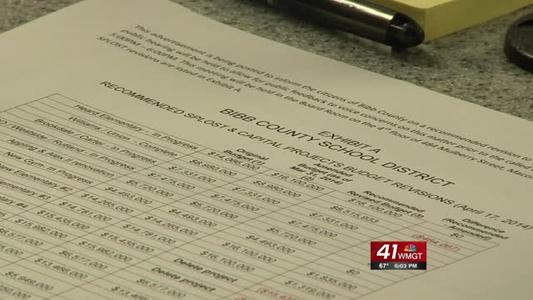 MACON, Georgia (41NBC/WMGT) – Friday is the last day for early voting for next week's primary elections and the post seven seat in the Bibb school board is wide open after Lynn Farmer, a current board member, is stepping down.
Both candidates running think they're the best man for the job, but say they'll have their work cut out for them.
Finding the facts….that's all Daryl Morton says he's ever wanted to do.
The lawyer says he's one of the reasons an audit tracking the Bibb County Schools spending, picked up on the millions of dollars that were mishandled.
"I immediately called for an investigation to find out what happened, how it happened, who's accountable, and what we can do to prevent it from happening again. I'm the only candidate in this race who's done that," Morton said.
After those findings, both Morton and his opponent Reverend James Bumpus think there's a lot of work that needs to be done to fix relationships between the school district and the community.
"We do that through integrity, with transparency, you do that by having good policies. You do that by making good on the promises to educate the students who are a part of the district," Bumpus said.
"I think it's a challenge, but it's also an opportunity. I think everyone in the community recognizes that we need good schools to help move this community forward," Morton said.
Bumpus believes he's the man for the job. He credits his experience as the reason why.
"We have to have clean clear cut processes, protocols, procedures in place that manage and govern the operations of the institution," Bumpus said.
Morton thinks he's the right choice saying he has a vision for the future, but it will take team work to get there.
"It's going to take a group effort…it's going to take having the right superintendent. It's going to take having the right board members. It's also going to take getting buy in from the community,"he said.
Win, lose, or draw…both candidates think it's about getting the public's trust back and making sure the school board's goals are clear to the community.
"I do the hardwork on the front end, and i"m looking for every reason for the system to be successful," Bumpus said.
Both candidates agree the strongest asset the district is its students, and they want to do every thing they can to continue to support them.
Elections for the school board are on May 20.