BCSO: Woman steals debit, credit cards from car at park, makes purchase at Dillard's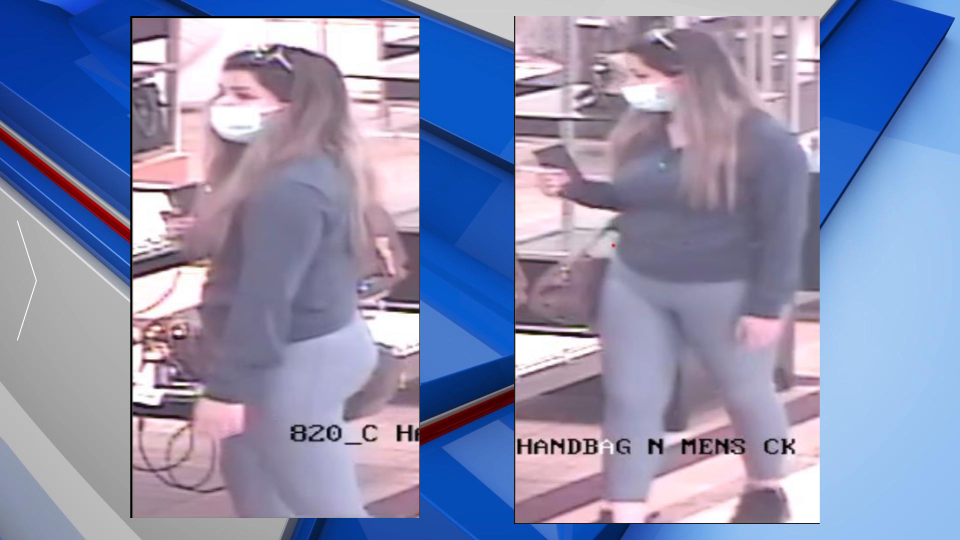 MACON, Georgia (41NBC/WMGT) – Bibb County deputies are looking for a woman they say stole a debit and credit card from a vehicle at Amerson River Park Thursday afternoon.
A Bibb County Sheriff's Office news release says the theft happened Thursday, May 6 between 1:30 and 1:45 p.m. The release says a woman stole the cards from a white, 2016 Honda Civic and used them less than an hour later at Dillard's, located at 5080 Riverside Drive.
If you can help identify the person in the attached photos, call Investigator William Gay at (478) 803-2569 or email him at wgay@maconbibb.us.