Attorney set to file lawsuit in FVSU sexual assault investigation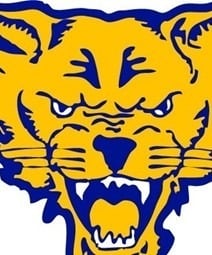 FORT VALLEY, Georgia (41NBC/WMGT) – The lawyer in a sexual assault case involving a former student and campus police officer at Fort Valley State University is preparing to file a lawsuit.
Attorney Teresa DiPonzio filed a complaint with the Peach County Sheriff's Office last month on behalf of her client, Nya Hall. Deputies took information from DiPonzio and sent it to the GBI.
The university confirmed that Wilbur G. Bryant was fired after Hall's complaint was filed.
DiPonzio is preparing to file a lawsuit against the school, the officer and the University Board of Regents. Since Fort Valley State is a public school, the University Board of Regents was automatically added to the list of plaintiff's in the lawsuit.
The lawsuit lists 14 counts including false imprisonment, fraud and misrepresentation, and assault and battery. It accuses Bryant of illegal and unwanted sexual touching. It also says FVSU was aware of Bryant's past complaints and allowed him to continue to work at the university.
DiPonzio told 41NBC, the lawsuit would be filed tomorrow and she and her client's mother plan to speak out on the matter very soon.
This development comes as a separate investigation continues into the campus's chapter of Alpha Kappa Alpha Sorority involving sexual misconduct. The employee involved has since resigned from her position with the school while the Georgia Bureau of Investigation continues to look into the misconduct investigation.
As of today, the GBI says there are no new updates in either investigation to report.This is a developing story. We will continue to update you as we get more information.