145 businesses signed the gun control letter — but many more didn't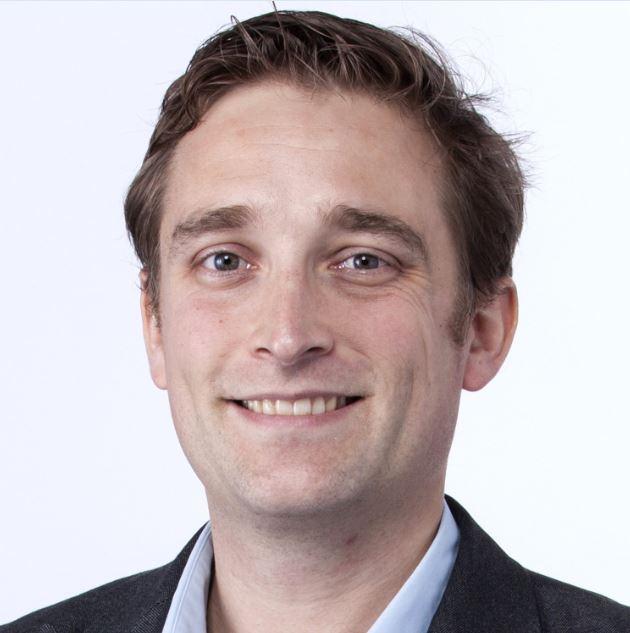 Almost as striking as the list of 145 American CEOs who signed a letter Thursday calling on Congress to enact tougher gun laws was the — much longer — list of those who did not.
Despite the fact that last month's mass shooting occurred inside a store — a Texas Walmart — just three retailers affixed their signature to the unified expression of support for tightened gun policies: Edward Stack, the head of Dick's Sporting Goods; Art Peck, chief executive at Gap; and Chip Bergh, president and chief executive officer of Levi Strauss. Walmart CEO Doug McMillon did not sign the letter.
"Our position was made abundantly clear to congressional leadership," Walmart spokesman Randi Hargrove told NBC News, referring to a memo last week from McMillon that called for "Congress and the Administration" to "do their part as well."
"We believe we have been doing our part to make the country safer," McMillon said in the letter, which he addressed to House Speaker Nancy Pelosi, Senate Majority Leader Mitch McConnell, House Minority Leader Kevin McCarthy, and Senate Minority Leader Chuck Schumer.
"We appreciate others adding their voices calling for reasonable gun control measures," said Hargrove.
After the mass shooting at Marjory Stoneman Douglas High School in Parkland, Florida, Dick's stores stopped selling assault-style guns and raised the mandatory minimum purchasing age for guns age to 21. Dick's CEO Stack, along with Levi Strauss's Bergh, signed a letter of support as the House voted on mandatory background checks for all gun purchases.
Walmart announced new strategies last week to curtail the risk of gun violence, including changing its policies to discourage customers who "open carry" in its stores.
That policy shift was swiftly reproduced at other stores, including Kroger, CVS, Walgreens and Wegmans. But CEOs from those retailers didn't sign this new letter either.
Ohio-based supermarket chain Kroger, which has nearly 2,800 stores nationwide, said it is "proud to be part of the growing chorus of business leaders and other Americans who are publicly calling for concrete and common sense reforms."
CVS and Wegmans did not respond to an NBC request for comment. NBC News also reached out to the rest of America's top 10 retailers for comment on whether they were asked to sign the letter and if so, why they chose not to. Most did not respond either. Walgreens and Home Depot said they weren't aware of the letter and hadn't been asked to sign it.
While several major PR and advertising companies signed Thursday's letter, such as Edelman, Publicis, and WPP, many of the businesses they represent and advise did not.
Speaking out on social issues can be a double-edged sword for brands. They may win plaudits for taking a stand, but these moves can also spark backlash and boycotts. Companies might agree with the overall objectives, though they might not put their name to an individual initiative, choosing instead to weigh their internal beliefs and values with the risks and benefits to their brands, calculated against the political backdrop.
Traditionally, businesses and CEOs are focused on bottom-line issues. But there has been a marked shift in consumer expectations in recent years as social responsibility has begun to penetrate at the corporate level. Companies have pledged to take steps that might be less profitable, but are good for society, such as getting rid of plastic straws or hiring a certain number of military veterans.
"There's a whole generation growing up that expects brands to have a social conscience," Richard Levick, a crisis communications expert based in Washington, D.C., said. "Companies are realizing there's a risk to not engaging, and the threats of boycott are not materializing," for taking a stance on gun control.
Indeed, there may be an upside: Dick's saw its profits rise after it removed assault weapons from its stores.
After the Parkland shooting, the National Rifle Association pointed the finger at school security, the mental health system and the FBI — which led to several major companies ending their partnerships with the gun rights group. Among those cutting ties with the NRA were the car rental groups Enterprise, Hertz, Avis and Budget; the insurance giant MetLife; the software firm Symantec; and the Boston-based home security company SimpliSafe. Delta and United also said they would no longer offer travel discounts for the NRA.
Ultimately, companies can flex their financial muscle, but the impact is likely "de minimis," said Levick. "If Sandy Hook didn't move Congress, it's hard to imagine a letter from several CEOs will."