You're going to need an umbrella Tuesday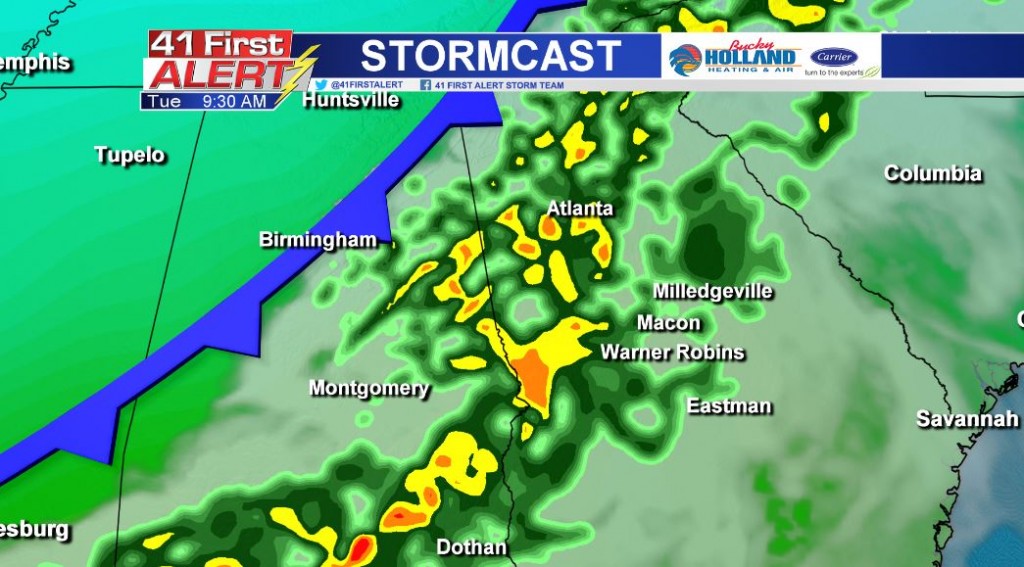 Good Evening!
After a few showers in the area today, more rain is on the way for Tuesday.
Beginning in the early morning hours moderate to heavy pockets of rain will begin moving into Middle Georgia. Rain will be hanging around all day for Tuesday off and on, so be sure to grab an umbrella as you head out the door.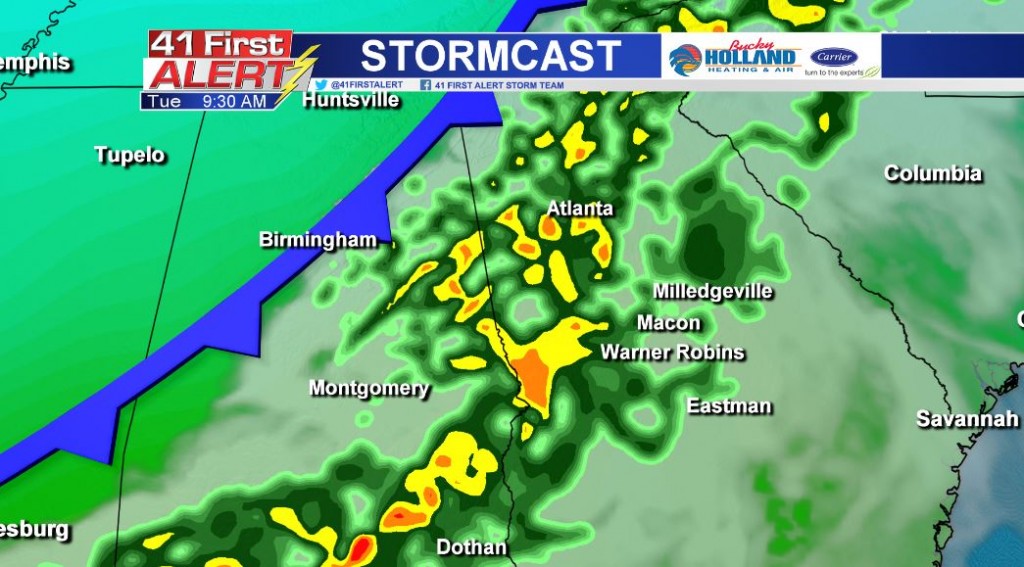 Rain totals should range from 0.25″ to up to 1″, but flash flooding is not a real concern.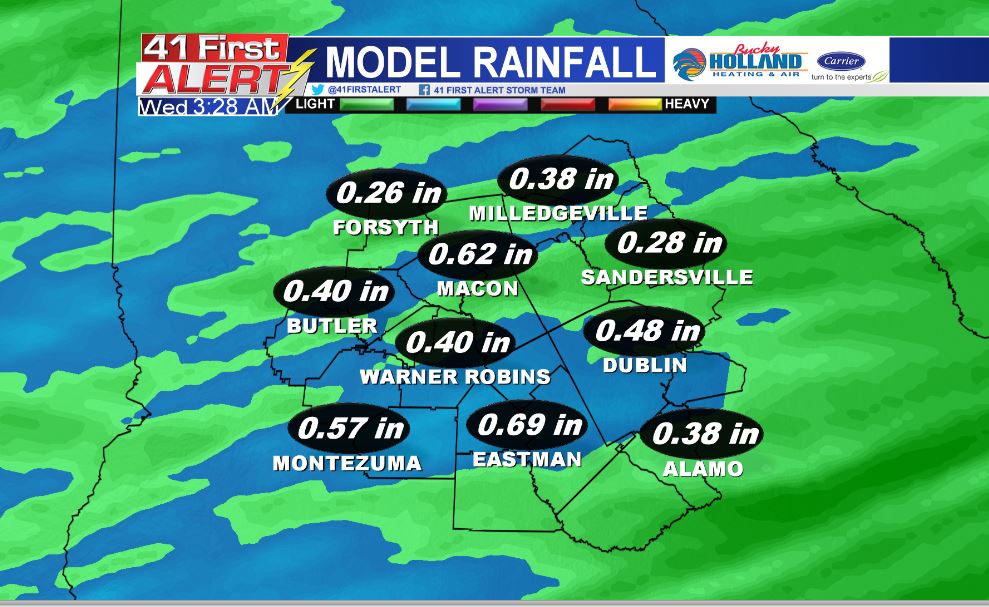 Behind the front much cooler air is on the way for Wednesday as highs will only make it to the mid 50's during the day and overnight lows will drop to the 30's and in a few areas expect to see temperatures drop to freezing.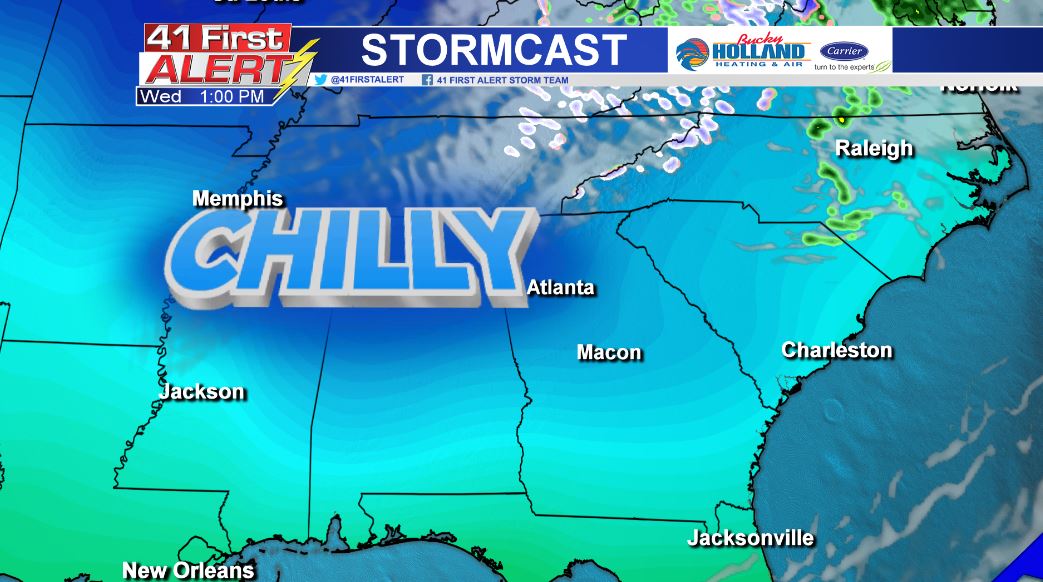 So be sure to grab the umbrella and rain boots because we are expecting a rather messy commute, at least during the morning hours.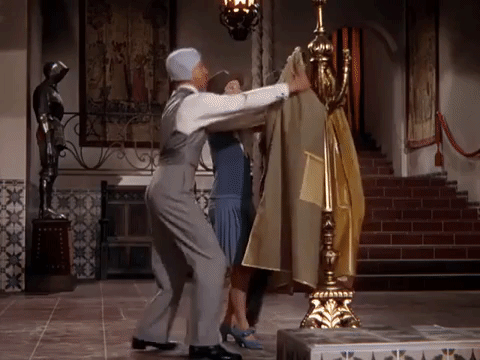 Have a great night!
Chief Meteorologist Cecilia Reeves