Warner Robins Mayor Patrick officially takes oath of office
Mayor LaRhonda Patrick took the oath of office just after 5 p.m. Monday.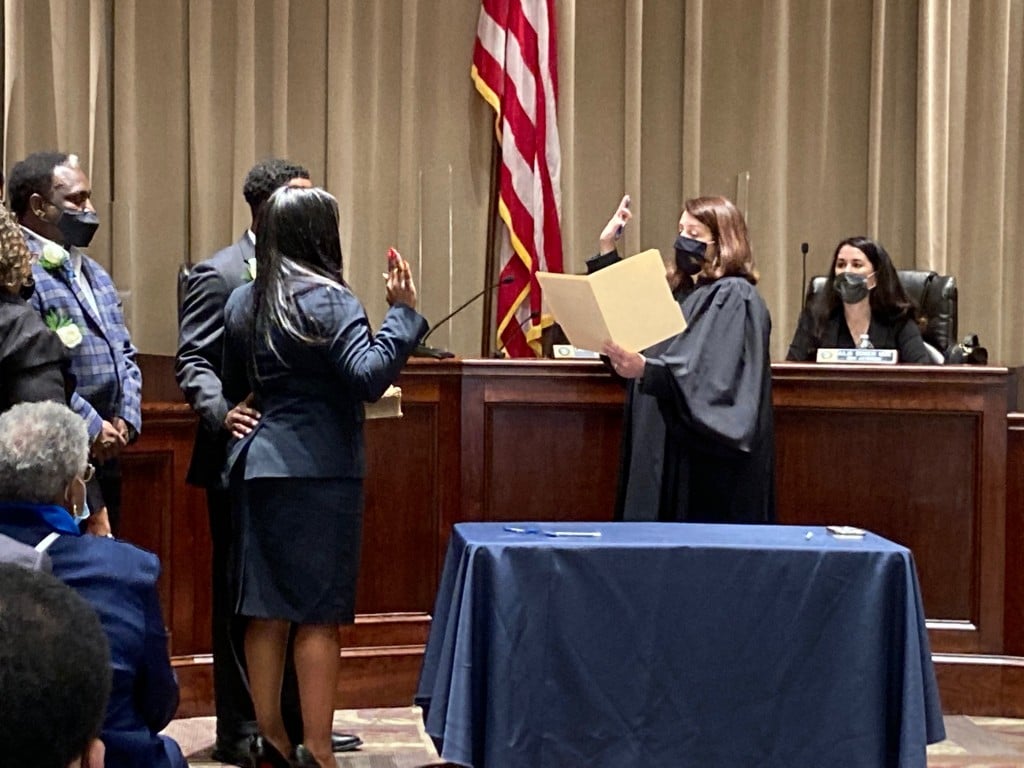 WARNER ROBINS, Georgia (41NBC/WMGT) — Monday was the day many people in the city of Warner Robins had been waiting for.
Mayor LaRhonda Patrick took the oath of office just after 5 p.m.
"A sense of pride knowing that history has been made for the first time in our city," Patrick said. "It brightens my spirit to see how people have accepted me even though I am by definition a double minority."
Councilman Derek Mack officially starts his first full term for Post 1 which represents the whole city. He says having a woman of color in the Mayor's office is something that was long overdue for Warner Robins.
"It wasn't just Black people that put her in office," he said. "White people did as well., so that let me know that we're recapturing the spirit of the International City where there's opportunities for everybody regardless of where you come from."
Patrick told us over the course of the campaign that she's hoping to focus on industry, innovation and involvement. She says now that she's officially in office, she's looking forward to getting started on her platform.
"The first thing we've got to do is get some boards created that go towards those three subjects," she said. "Hopefully I get some personnel in place that will help further the initiative that we ran on that got us to this place."
Councilman Mack said back in October that his goals for his first full term would be creating good legislation through community involvement, addressing blight, and encouraging small business development. He says he's looking forward to getting to work with the current administration.
"I want to sit back and wait and see what direction LaRhonda wants to take us in," he said. "I want to follow her leadership. She has to get her feet wet and see where everything is at."
Patrick hopes the next four years will mean a big transformation for the International City.
"I'm excited to share the journey with everyone," she said. "And I'm excited more importantly for them to take the journey with us."
Patrick's supporters gave her a standing ovation after she took the oath of office.