Tropical Storm Emily forms off the coast of Florida
MACON, Georgia. (41NBC/WMGT) – What was a broad area of low pressure off the west coast of Florida earlier this morning has now been upgraded to tropical storm status. Tropical Storm Emily is located just west of Tampa, FL. As of 9 a.m Monday morning, wind speeds were sustained at 45 mph and the system was moving east at 8 mph.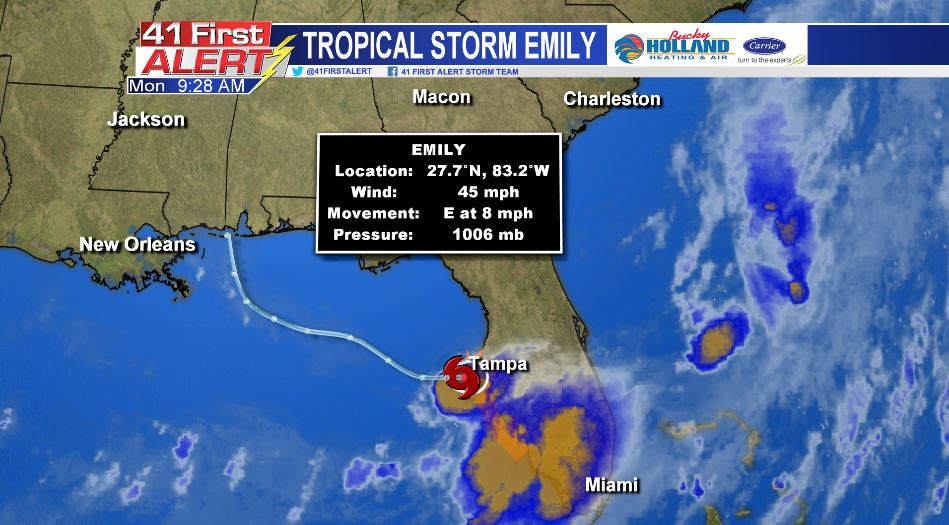 Tropical Storm Emily is expected to make landfall along the west-central Florida coast late this afternoon. The west coast of Florida from Tampa down to Fort Myers is under a Tropical Storm Warning with tropical storm force winds possible. The seas will also increase to about 5-7 feet. An Aerial Flood Watch extends to include south-central Florida as heavy rain is expected when the system travels inland.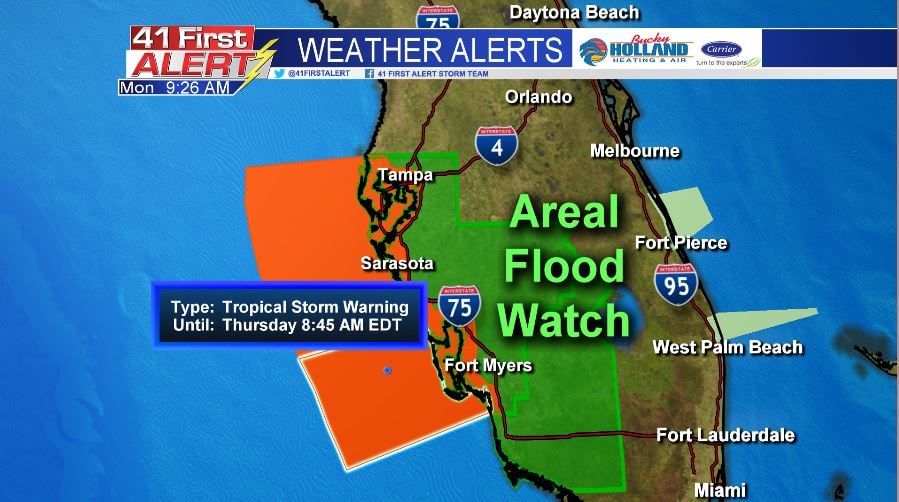 As for the timing and path, Tropical Storm Emily is projected to make landfall late this afternoon. As it travels over the Florida peninsula, the storm will weaken. It will likely reach the east coast and Atlantic Ocean Tuesday morning. As it exits Florida and moves over the warm Atlantic Ocean, restrengthening of the storm is expected. The newest models show the system then moving northeast in the Atlantic and mainly away from the east coast of the United States. However, it's possible the path may change days out from now.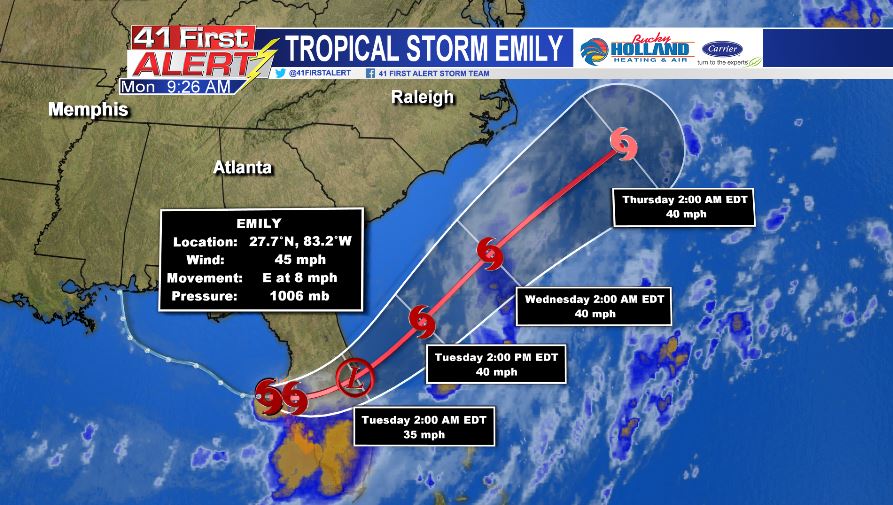 Stay with 41NBC for the latest updates on Tropical Storm Emily as the 41First Alert Storm Team tracks the system.