Staying cool and mostly sunny this week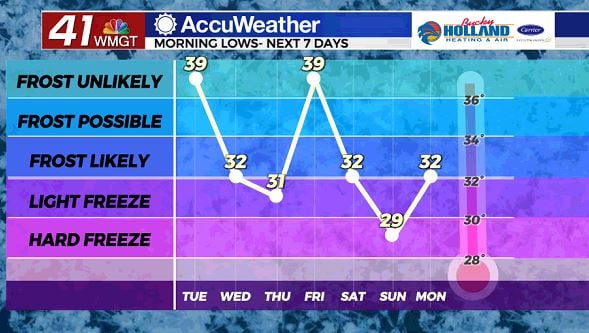 As we head into the rest of the evening hours, rain will eventually start to taper off from west to east in Middle Georgia.
By tomorrow we will see sunshine returning to the area as clouds slowly push out.
Highs will be staying mainly in the mid 50's this week as high pressure moves in to help keep the skies clear through at least Thursday.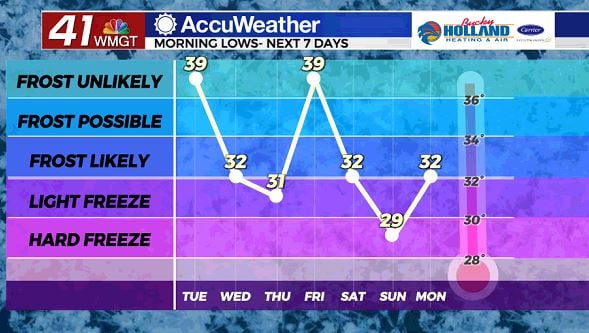 A result of the clear skies this week will be some pretty chilly overnight temps.
As you can see from the graphic above, through the next 7 days we will be seeing at least 5 with a chance of frost or a freeze.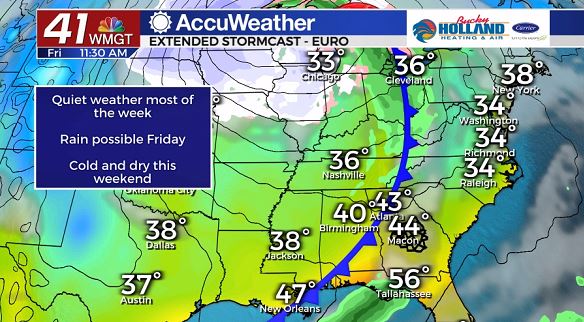 We will be staying dry through the week, but you know we can't go that long this winter without some kind of a front moving through.
By Friday a cold front will approach the area, bringing only a small chance of rain.
Right now moisture is pretty limited with this system, but the cold air behind it will be no joke.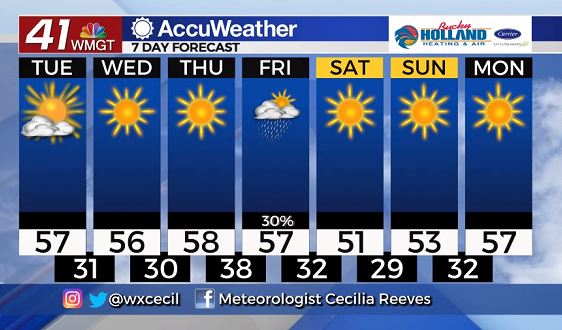 The good news about the Friday system is that it will clear things out for the weekend.
Sunshine is forecast for the entire weekend, but we will be seeing cold air settle in for both Saturday and Sunday.