Spring-like temperatures remain in forecast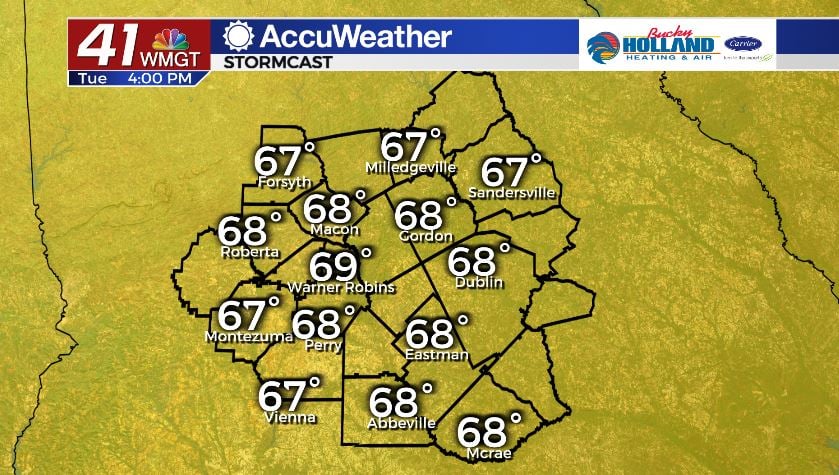 MACON, Georgia. (41NBC/WMGT)- The 70's look to hang around as we deal with a mostly dry work week.
TODAY.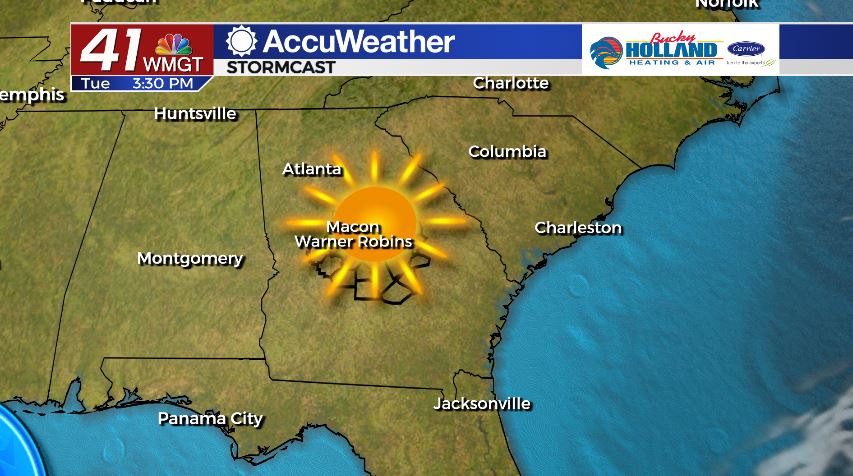 High pressure will be building in from the southwest. As this occurs we will be dealing with plenty of sunshine across the state. Temperatures this afternoon will climb to near 70° in spots. Under a clear sky tonight we will watch temperatures fall rather quickly into the upper 30's and lower 40's.
TOMORROW.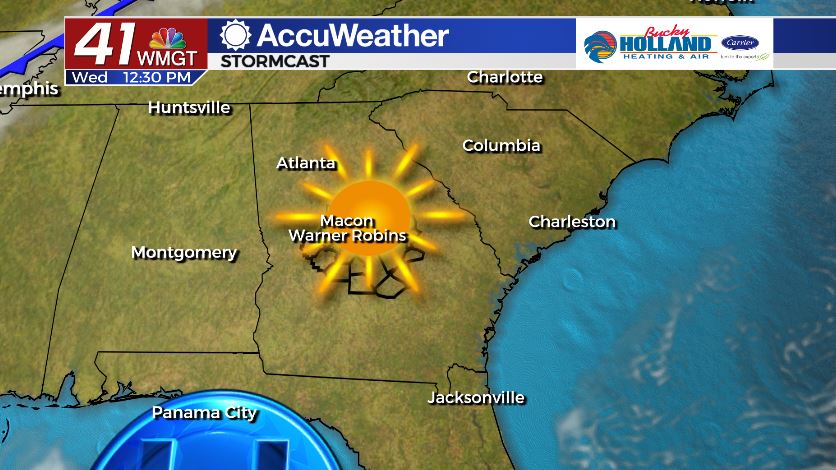 More sunshine and slightly warmer temperatures are back tomorrow afternoon. We will stay dry for your Wednesday as well. Overnight lows will be warmer with temperatures only expected to fall into the middle 40's.
EXTENDED FORECAST.
A cold front is going to move through on Thursday, but for the time being this front looks dry with just a few added clouds. On Friday we will see temperatures back in the 60's as rain and clouds move back in. Scattered showers on Friday will become more isolated this weekend. Temperatures are expected to be back in the middle 70's by Sunday.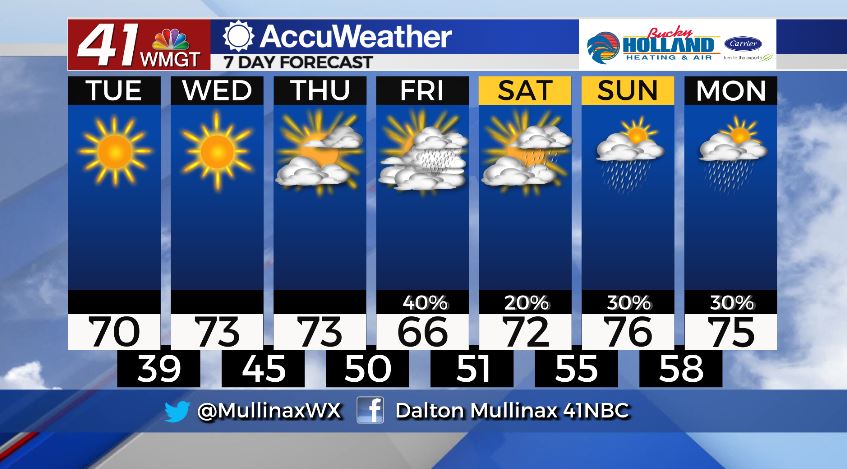 Follow Meteorologist Dalton Mullinax on Facebook (Dalton Mullinax 41NBC) and Twitter (@MullinaxWX) for weather updates throughout the day. You can also watch his forecasts Monday through Friday on 41NBC News at Daybreak (6-7 a.m.) and 41Today (11 a.m).