Landmark smokestack on Lake Sinclair coming down
MILLEDGEVILLE, Georgia (41NBC/WMGT) – To people living near Lake Sinclair, seeing the smokestack means something special.
"It's sort of sad, I'm 53-years-old, been here all my life, it ain't gonna seem right coming and not seeing it anymore," Kenny Fuller said, manager of Sunset Marina & Inn. "You know you're home. you can see the stack from anywhere on this lake."
After nearly 40 years, the 1,ooo-foot smokestack at Georgia Power's Harllee Branch Power Plant will be demolished on October 8.
John Kraft, spokesperson for Georgia Power, said the company hired a demolition contractor to handle the process of bringing it down. The coal chimney, which was used by boaters as a lighthouse, will be brought down like a tree.
"We are using a controlled demolition process to topple the stack into a cleared area on the property," Kraft said. "We'll have a rigorous dust suppression system set up, it will likely kick up a lot of dust when it falls."
The public is invited to come watch the demolition, so long as they stay outside of the exclusion zone: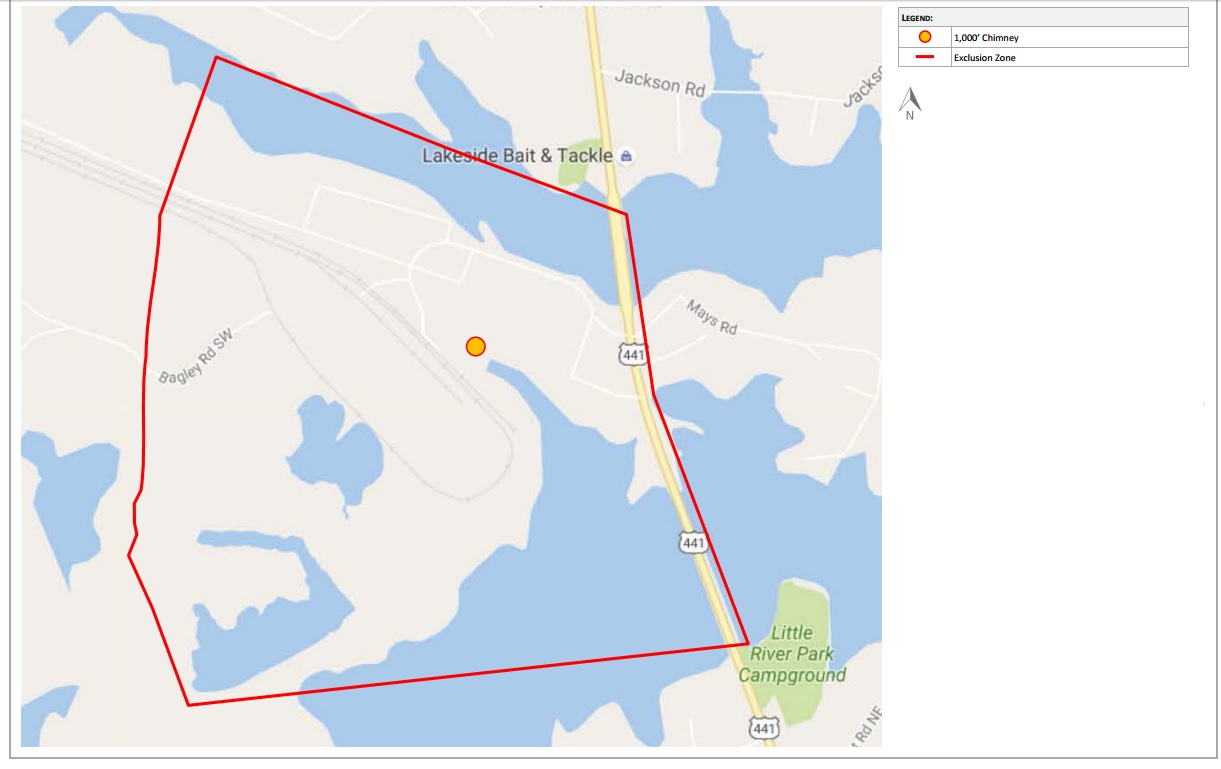 Fuller said locals in Baldwin and Putnam County are treating the demolition day like a holiday; local marinas and hotels are full.
"The steam plant provided us with good fishing in the hot water, extremely good fishing," Joe Vinson said.
Vinson said the smokestack can be seen for 20 miles – and from every point on Lake Sinclair.
"It's a great landmark, if they get lost, they can always find their way home," Fuller said.
Harllee Branch Power Plant closed in April 2015. It's undetermined when the rest of the power plant will be demolished.