Humane Society honors Smiley's Flea Market for banning sale of commercial bred cats and dogs
MACON, Georgia (41NBC/WMGT) – Smiley's Flea Market is giving animal advocates in Middle Georgia a reason to smile.
"Smiley's Flea Market has made a decision to not sell commercially bred animals but to only allow animals to be showcased here that are in the community and need a home," said Humane Society's Debra Berger.
Berger says there are hundreds of animals in the community often overlooked because of pet sales at flea markets.
"The fact that there are so many homeless animals in our country particularly here in the south..and one of many reasons for this is excessive breeding and commercial breeding"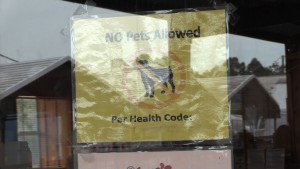 The Humane Society honored Smiley's for its decision to take commercial pets off the market. Local shelter owner Regenia Brahvam says she's hopes it doesn't stop here.
"We're hoping that it'll help educate others and that other flea markets will follow suit. A lot of people don't know there's a crisis for the animals in Georgia and if you don't know how do you make a difference?" "
Now people looking to buy commercially bred pets will have to look elsewhere, but Brahvam says she will have her dogs will be on display.
"We're gonna be coming out we will be bringing some of our dogs to show people what rescue's all about."
And give dozens of rescue animals *their* shot at adoption.