Groundhog Day Predictions: Groundhogs vs. Meteorologists
MACON, Georgia. (41NBC/WMGT) – Happy Groundhog Day! Today is the one day that Americans await a forecast prediction from an animal rather than a meteorologist. The old folklore says that if the groundhog sees his shadow, there will be six more weeks of winter. Meanwhile, if there is no shadow, there will be an early spring.
When the sun came up this morning in Punxsutawney, Pennsylvania, it was a balmy 30 degrees with light snow showers. The famous groundhog, Punxsutawney Phil was slow to come out of his warm burrow. When he was placed on his platform, he saw his shadow, predicting six more weeks of winter.
Sadly, Punxsutawney Phil is only 39 percent accurate when it comes to his Groundhog Day forecasts. Luckily, we have meteorologists who are much more accurate than that!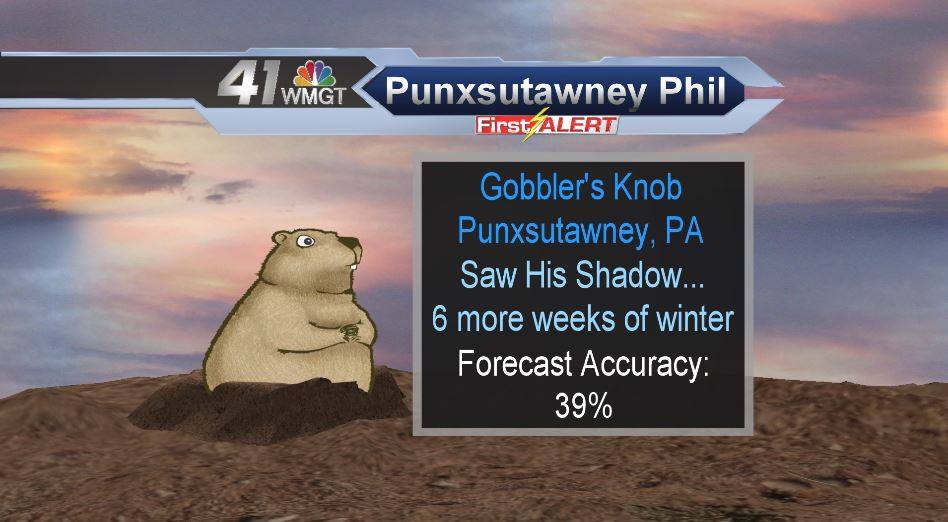 The state of Georgia also has its own groundhog that predicts the weather. General Beauregard Lee makes his prediction at the Yellow River Game Ranch in Lilburn, Georgia where he lives. Unlike Phil, Beau isn't forced out of his burrow. He simply comes out to predict the weather whenever he wants (though that's usually between 7 and 8 a.m.). Beau is also more accurate than Phil. According to the Yellow River Game Ranch, he's right 94 percent of the time!
Temperatures were in the middle 40's in metro-Atlanta this morning. There was also a bit of cloud cover. General Beauregard Lee rose from his burrow and did NOT see his shadow – predicting an early spring for us here in Georgia!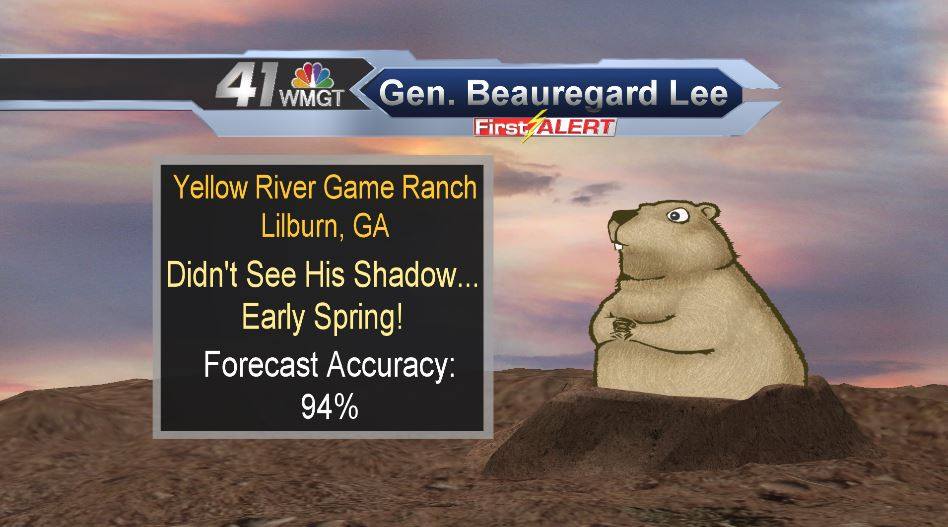 What does our meteorologist think?
Both December and January have been warmer than average. We've already seen that trend continue into the beginning days of February. On February 1st, the high temperature was 73 degrees; that's 13 degrees higher than average! With mostly sunny skies in the forecast for today, temperatures will likely break into the 70's again. A cold front will move through Middle Georgia this evening, dropping our temperatures a bit for the next couple of days. However, another ridge is expected to develop, causing temperatures to climb as we head into next week.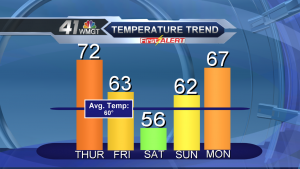 In Middle Georgia this winter, the only real breaks we've had from the warmer weather have been from cold fronts moving through. The fronts, however, have not had a strong connection with arctic air. For that reason, the cool air doesn't hang around for long.
The National Weather Service's Climate Prediction Center issues weekly and monthly forecasts. The monthly outlook for February shows above average temperatures not only in Georgia but across the southeast. The average temperature in Middle Georgia for the month of February is 62 degrees. As far as rainfall goes, there is an equal chance for either above or below average rainfall for the month of February. The average rainfall in Macon for the month of February is 4.36 inches.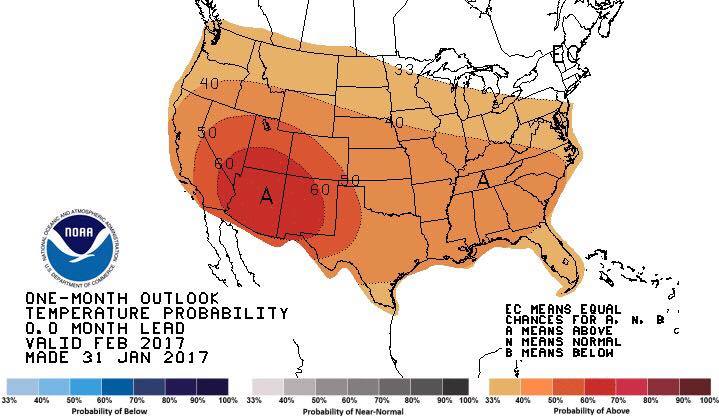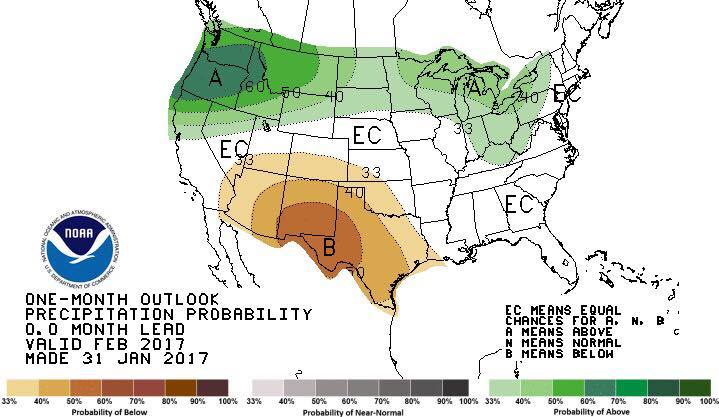 Based on the latest model outlooks, climate prediction and trends we've already seen this winter, our meteorologists agree with Georgia's very own groundhog, General Beauregard Lee – an early spring is likely for Georgians, especially Middle Georgia!