Griffith Family Foundation provides grants for five Bibb County schools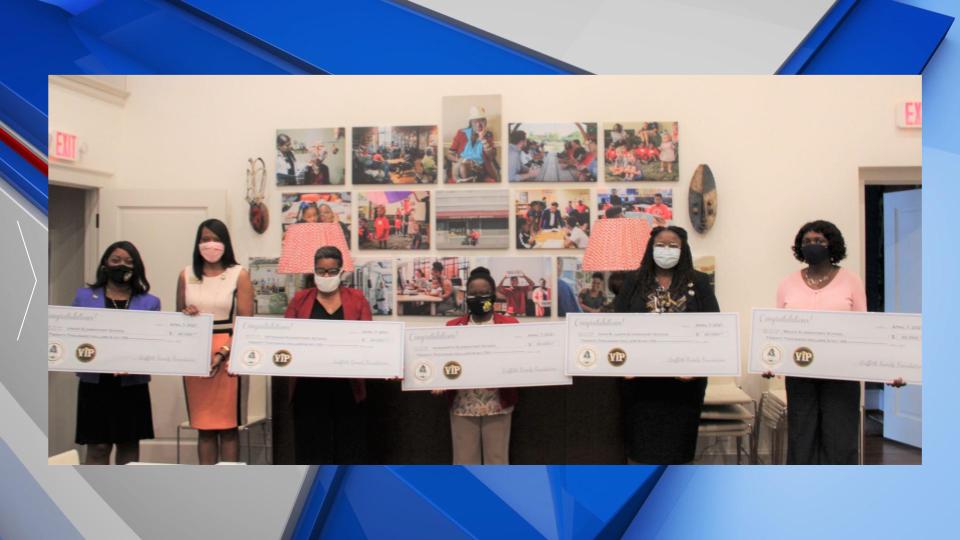 MACON, Georgia (41NBC/WMGT) – Five Bibb County elementary schools received grants of $20,000 to help meet the needs of students and teachers.
The Griffith Family Foundation presented the checks to teachers at Union, Veterans, Ingram-Pye, Lewis and Bruce Elementary schools.
Each school has a plan for how they will use the funding and meet needs at their school. Funds will be used to provide teacher development, musical instruments and activities, rewards for student achievement and attendance, as well as incentives to support Positive Behavioral Intervention and Supports (PBIS) initiatives.
Since its founding in 1993, the Griffith Family Foundation has contributed more than $83 million to support projects, programs, and community organizations in Macon and Bibb County.
Gifted teachers include: LaShun Crawford and Kim Tolbert of Union Elementary School, Dr. Arrika Tunstell of Veterans Elementary School, Dr. Danielle Howard of Ingram-Pye Elementary School, Dr. Sonya Coley of John R. Lewis Elementary School, and Dr. Angela James of Bruce Elementary School.