Discover Middle Georgia: Andersonville National Historic Site
Andersonville, Georgia. (41NBC/WMGT) – As the Civil War was heating up in the mid 1860's, Camp Sumter, also known as Andersonville, was in full swing. While the prison site was only in operation for less than a year and a half, it's impact was profound.
When the Confederate army began building the prison in the early months of 1864, the goal was to move captured union soldiers further behind confederate lines.The 15 foot tall rectangular barrier initially enclosed 16.5 acres, but confederate generals quickly found out that number was too small, so in June of 1864 the prison grounds were expanded to 26.5 acres.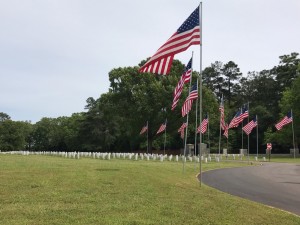 The first prisoners were relocated to Andersonville in late February 1864. From that time until Union General William T Sherman's march to the sea in September of 1864, the facility operated in overdrive due to the overcrowding. From September until the following May when the prison site closed, Andersonville was operated on a much smaller scale.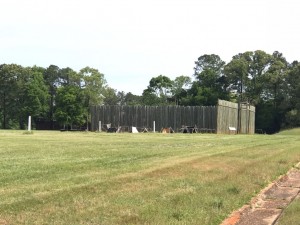 While the prison site is most notable when talking about Andersonville, this national historic site has three main components. One of those is the historic prison site, but there's also the National Prisoner of War Museum as well as an active National Cemetery.
Opened in the late 1990's, the National Prisoner of War Museum aims to tell the story of all POW's that have served in our nations military. In fact, this is the only museum of its kind that focuses solely on the life of a POW and what the experience encapsulated.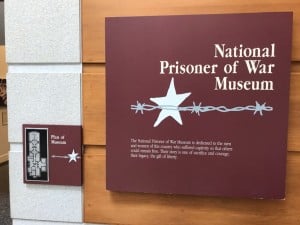 The third component that makes this national park unique is the national cemetery. There are nearly 20,000 burial sites right now, and that includes the 13,000 union soldiers who passed away while in Camp Sumter. While this part of the property can be visited, just be mindful of the fact that this is an active burial site.