Business leaders get opportunity to be principal for a day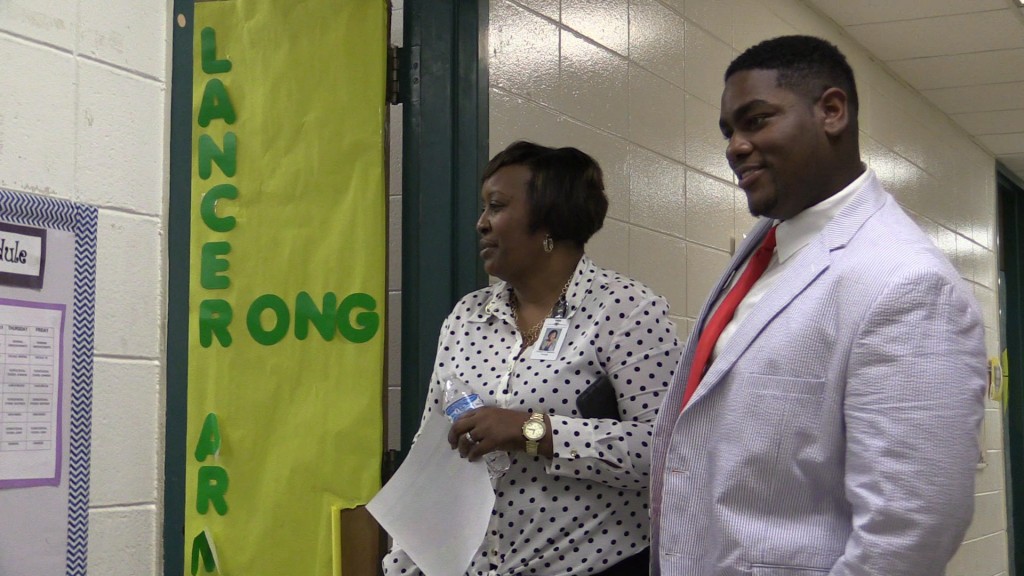 MACON, Georgia (41NBC/WMGT) – The Bibb county school district gave business leaders the opportunity to take on the role of being principal for a day. McKibben Lane Elementary School allowed two Macon restaurant managers to participate.
"I thought I had a hard day each day running a restaurant , but to manage 500 children, that is pretty amazing," said Bobby Atkinson, manager of Krystal.
Atkinson and Major Jones, manager of Marco's Pizza, are used to being in charge, but not being in charge of children.
"Working with little people and big people is a big difference," said Jones.
They were able to see first hand what principal Georglyn Stephens does on a daily basis.
"As a principal, I never would have guessed how much there is in a day for one person," said Atkinson.
"Their job is different and it's very tedious and it's long because they're here all day," said Jones.
Stephens picked both to participate in the morning and afternoon since they usually support the school throughout the year.
"It shows commitment from our stakeholders, that they value our work that we're doing here," said Stephens. "They're interested in what they can do to support us and the work that we're doing in our schools. It just shows their commitment in education."
Atkinson says he won't be making a career change anytime soon. "I've been doing this for so long, I enjoy what I do," he said.
Jones says this opportunity is preparing for his future career as an educator.
"Kids, they need someone that can guide them and mold them," Jones said. "So this right here gave me the opportunity to actually help out and actually just see what the job I want to do will actually feel like."
Bibb county hopes that by allowing the community to participate, they would get a better understanding of the obstacles principals face. Aatkinson and Jones said they definitely did.
This is the first year Bibb county schools are participating in the program. The idea came from their collaboration with One Macon's Business Education Partnership.