Bass Road bridge closing Thursday for repairs, detour planned
MACON, Georgia (41NBC/WMGT) – A bridge over the railroad on Bass Road will close at 10 a.m. Thursday, December 10 so crews can begin making repairs to a guardrail that was damaged in a car accident.
The repairs are expected to take at least six days, according to a county news release.
The bridge will be closed while repairs are made and only local traffic will be allowed on Bass Road between Forsyth Road and the bridge and between Rivoli Drive and the bridge.
Signs will be placed on the road indicating the closures and detour signs will show drivers alternate routes.
"That detour will direct people to use Old Forsyth road to get between Rivoli Drive and Forsyth Road," the release said. A map of the detour is included in this story.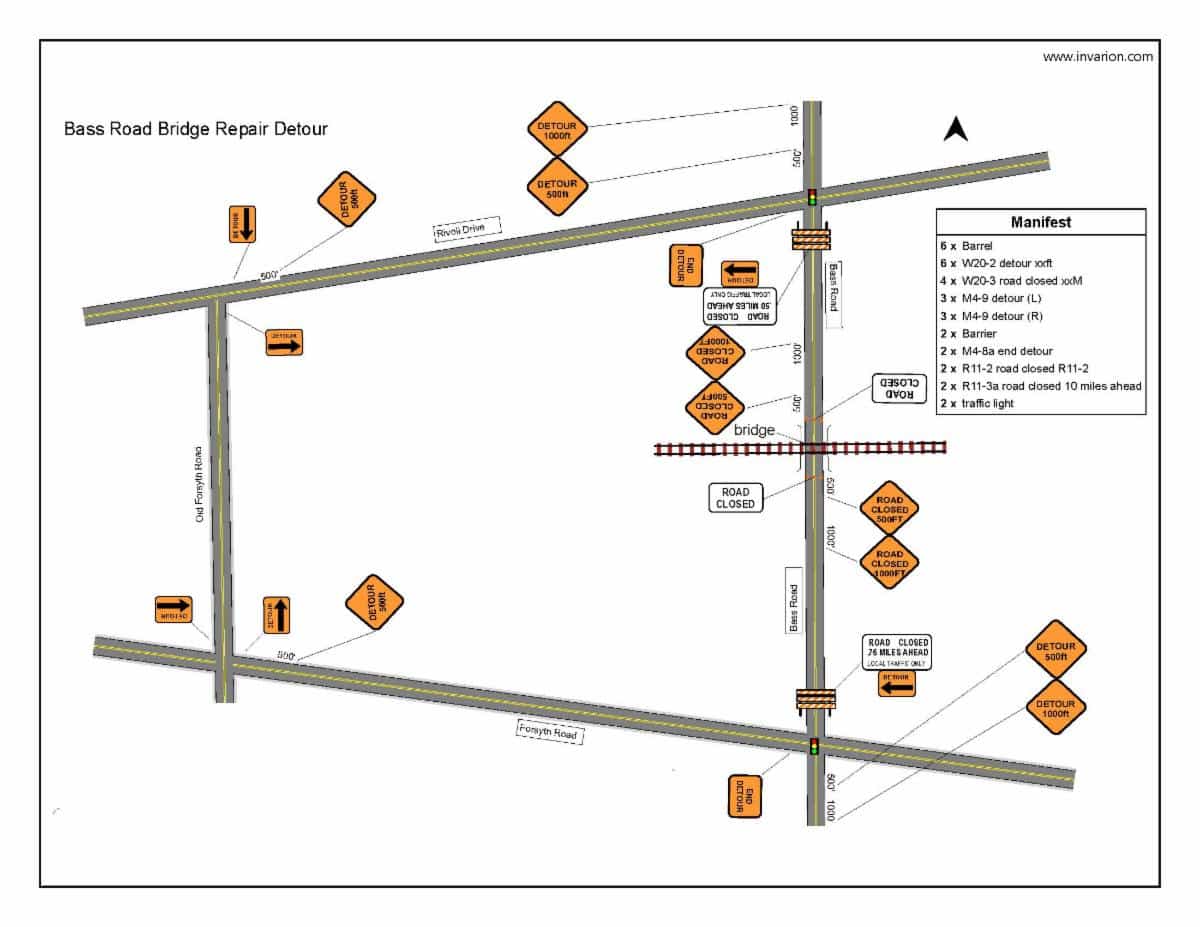 "We have tried since the accident to call as much attention to this issue while we worked with the Department of Transportation, Norfolk Southern, and our departments to develop a plan to safely make the repairs," county engineer Charles Brooks said. "This was something that needed to be addressed as quickly as was safely possible, and I applaud everyone involved for making this a priority."
The county manager deemed the repairs an emergency due to the safety issues the missing guardrail presented. The Public Works Department has used concrete barriers to cover the missing section of the guardrail since the accident happened.
Repairs will cost about $100,000.