Staying chilly Friday as rain moves out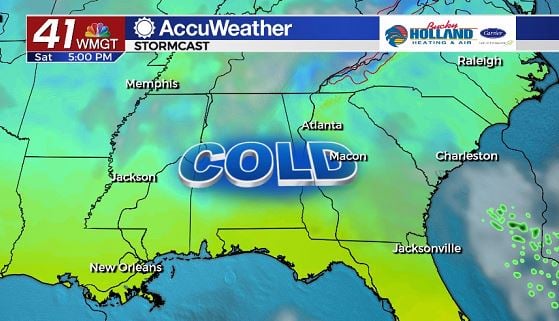 Rain has been hanging around Middle Georgia for much of the afternoon/evening this Thursday, but changes will be coming to the area Friday.
Behind the low pressure center we will see a few hours of potential shower activity Friday morning, but otherwise expect a cloudy day with chilly temperatures.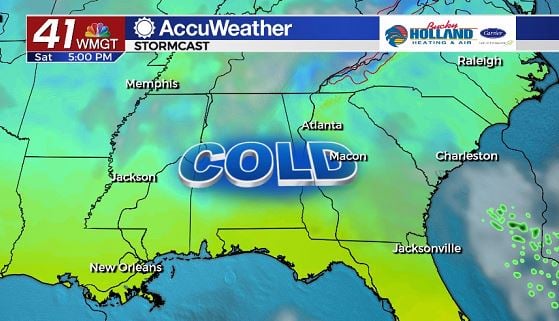 Through the evening on Friday we will start to see some clearing in Middle Georgia as well as a chilly night.
The weekend will be mostly dominated by quiet weather with cooler than normal high temps.
The coldest night of the weekend will be Saturday when our lows drop into the 20's.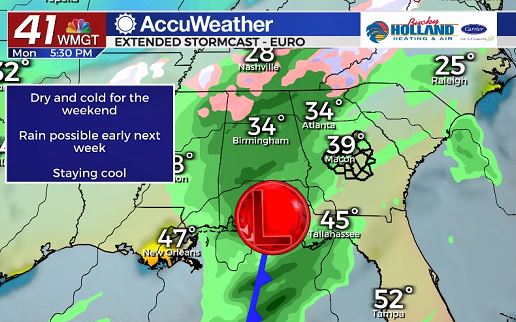 We won't be getting that much of a break from the rain, as our next low pressure system moves in on Monday.
Although there are some signals that we could see winter weather in parts of North Georgia, we will once again, likely, be stuck with cold rain.
By Tuesday afternoon the rain will be moving out and leading to a quiet rest of the week.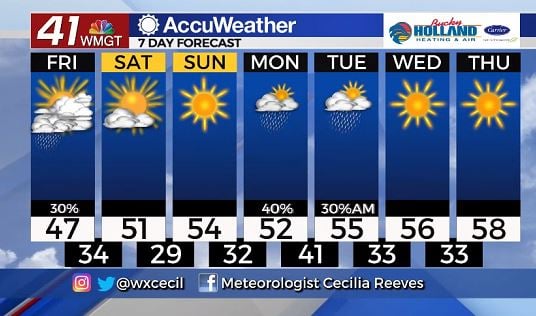 Highs next week will be warming into the mid and upper 50's with full sunshine during the day.
Lows will return to the low 30's for much of next week.
Rain should hold off next week until around Friday.