What's Right With Our Schools: 'Young Gents Club' aims to train boys to become professional men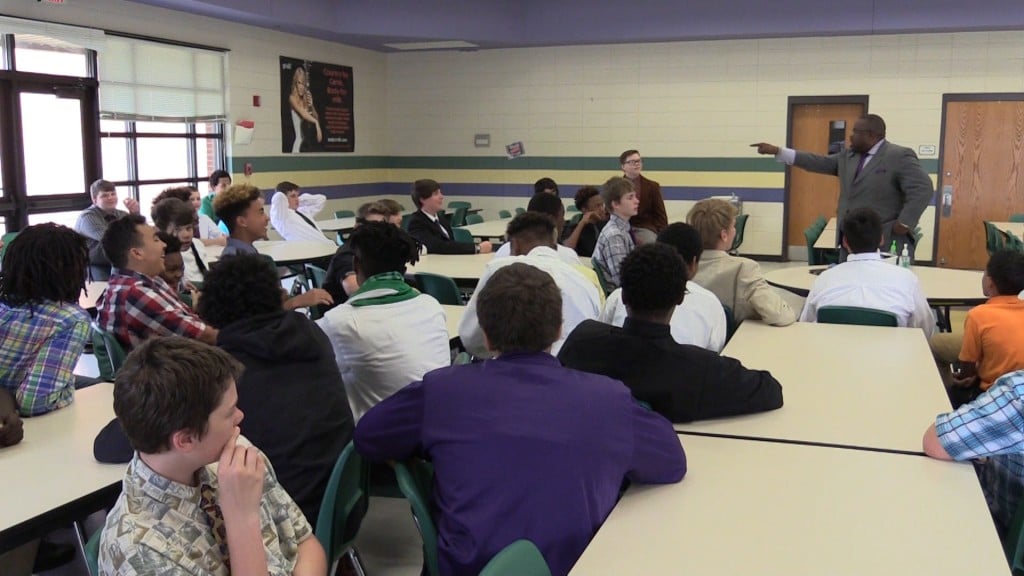 CRAWFORD COUNTY, Georgia (41NBC/WMGT) – There's a new school club in Crawford County that has students excited to come to school.
Crawford County Middle School implemented 'Young Gents Club' to teach their boys how to treat young women and believe in themselves.
"We try to promote self awareness and self empowerment," says Dr. Terrance Smith advisor for the Young Gents Club.
"In the future I am going to want a job and like if I don't go to the job interview professionally, I may not be able to get the job that I want," seventh grader Marcellus McQuinn says.
The club gives boys a visual of what professionalism looks like.
"We want to build their confidence. We want them to understand that they can set goals in life, realistic goals, we assist them in doing that. We assist them in developing a vision board so they can set those goals and then develop strategies in order to obtain those goals," Smith continues.
The boys meet twice a month and discuss things they can do to help improve the culture of the school and also ways to get involved in their community.
Every Wednesday, the boys dress up in nice shirts and ties. school leaders say they believe the formal attire gives the boys another mindset.
"I got guys wearing ties when I first got here you couldn't get them to wear a white shirt, but now they wear that tie every Wednesday and it sort of like a symbol of pride for them," Principal Chad Chafin explains.
Smith adds, "They walk with their heads up, they walk with pride and dignity, they are doing better academically."
Seventh grader Seth Watson adds, "It also teaches you morals of life and what you're supposed to do and how to talk, walk and act better."
The boys are not only learning self respect, but they're respecting others around them like opening doors for them.
President of Young Gents Club Levi Hammock says, "It's always good to help a lady. You know she does a lot of things for you. She'll wash your dishes, wash your clothes and it's always good to open a door for a lady I don't care what nobody says."
Though the club teaches the young gents how to act at school, many appreciate the lesson of a lifetime. The boys are also taking etiquette classes to sharpen their manners.
School leaders say they have seen a decline in discipline referrals since they started the club.