What's Right With Our Schools: 'Milestone of the Day' prepares students for Georgia Milestones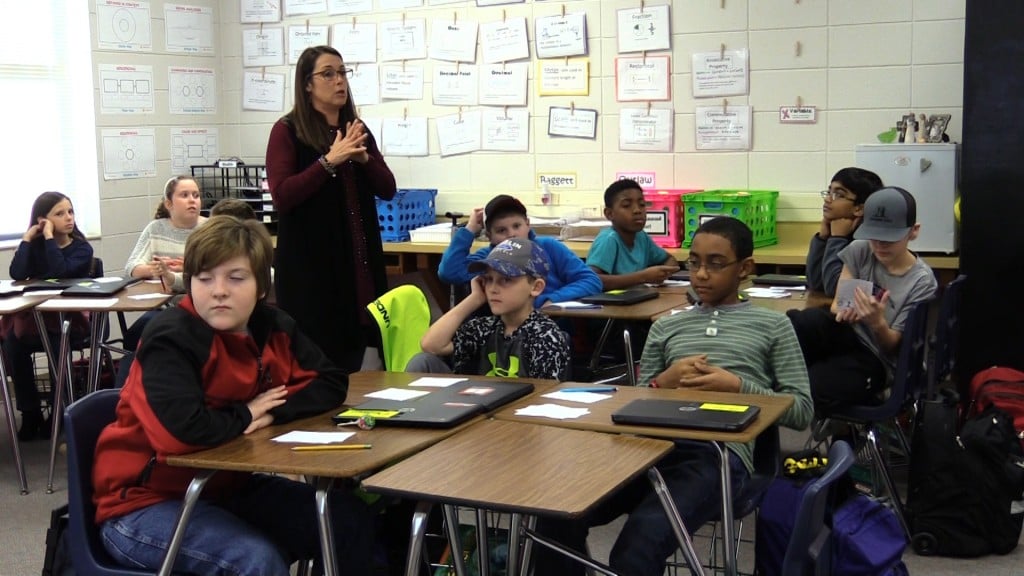 DUBLIN, Georgia (41NBC/WMGT) – Some teachers say practice makes perfect. That's what students at a school in Laurens County are doing. They're working on material that will help them understand on a statewide test.
"It just makes you want to keep going and do your best," says fifth grader Alex Dyar. Milestone of the Day, a concept that teachers at northwest Laurens elementary use to prepare students for the Georgia milestones test, makes working math problems easier.
"It helps you get ready and if you don't get, then the teacher goes over it with you and she makes it understandable," Dyar adds.
Georgia Milestones is a statewide assessment for grades third through high school. It measures how well students have learned English, Math, Science and Social Studies.
At the beginning of class each day, Math teacher Annie Outlaw gives the students Math problems that may resemble those on the Georgia Milestones.
Outlaw says, "I search and do a lot of research to try to find difficult questions that might stump them on the test and scare them. So, when they go in to the test in April they'll have a comfort level there and that fear just sort of gone away."
Fifth grader Maya Derochie says, "She is making real world problems and she is making them easier to understand so we will know the concept of the questions."
Students ask questions and receive instant feedback so once they get their tests, they can recall how to solve the problems.
"They have to work every problem out.Even if they think they have it right off the top of their head because those are the questions that you're going to mess up on. So I make sure they write something down for every problem," Outlaw continues.
Some students say the questions can be difficult at times, but they're confident they can push through and excel in Math.
"I like to be pushed farther so I can learn more," says fifth grader Lauryn Shepard.
The Georgia Milestones test was introduced in 2014 to replace CRCTs and or end of course tests.