Weekend rain on the way!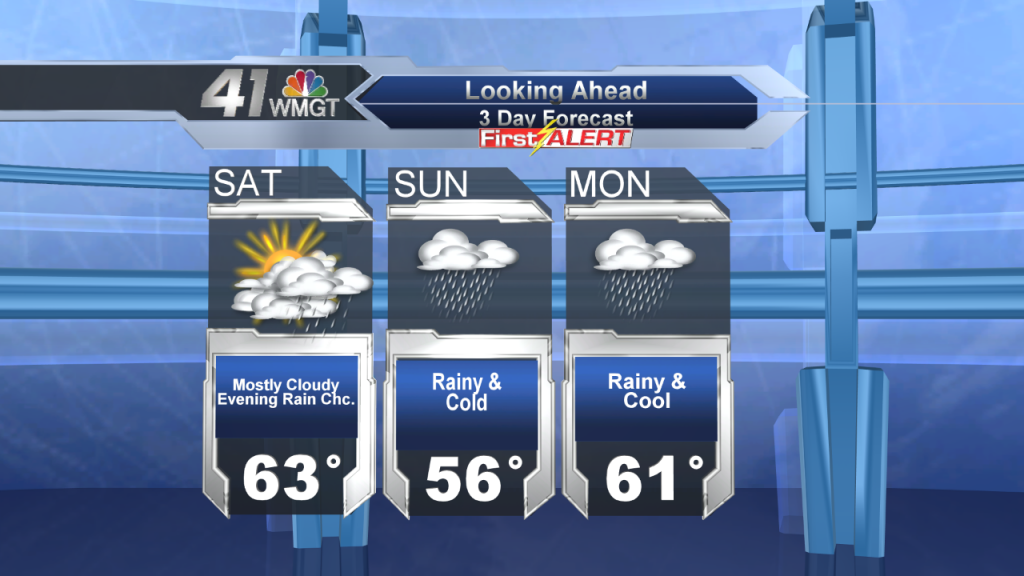 Happy Friday!
After a few dry days rain is on the way for the weekend! A system is setting up to our west and we could see a few showers as early as Saturday night, ahead of which we will see increased cloud cover and 60's once again. By Sunday the system moves in and we should be seeing some off and on rain with the heaviest rain hanging out on Monday into Tuesday.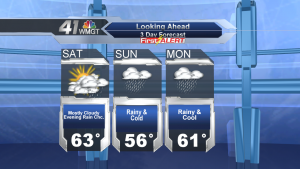 As far as rainfall totals are concerned this is looking like it could be a very potent system bringing in possibly over 2″ of rain across Middle Georgia. We could see the possibility of minor flash flooding, but overall the rain will be beneficial.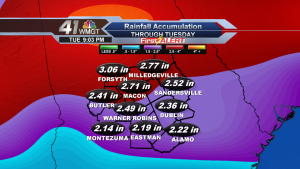 Have a great weekend, and stay dry!
Chief Meteorologist, Cecilia Reeves