Warner Robins Mayoral Election to end in a Runoff Race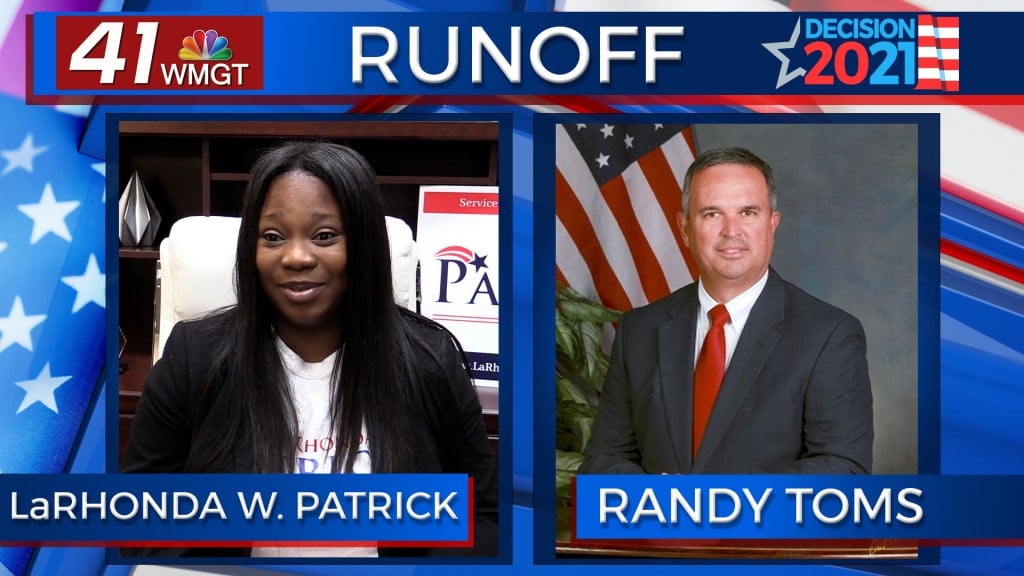 (41NBC/WMGT) –Election results from Houston County have come in.
Incumbent Mayor Randy Toms led with 3,290 votes as candidate LaRhonda W. Patrick followed with 3,197 votes. Third candidate Stephen Baughier received 746 votes.
We spoke with the candidates about their feelings on the election results.
"I've been working hard for you for the last 35 years and especially the last eight as your mayor," said Mayor Toms. "I would just ask people to please come out and give me your support that we need to get across the finish line."
"I will be pushing forward and still putting forth the best campaign I have so that when we vote again on November 30th hopefully I'll get good news at that point," said Patrick.
"People who have supported up until this point thank you so much for your support, it means the world," said Baughier.
A runoff election between Toms and Patrick is scheduled to take place on November 30, 2021.
Stay with us for more details on 41NBC.