Warm weather on the way to Middle Georgia
Good Evening!
A great Tuesday is on the way with temperatures about 10 degrees above normal! It will be feeling like spring, but of course it is ahead of rain that will begin moving in overnight Tuesday into Wednesday.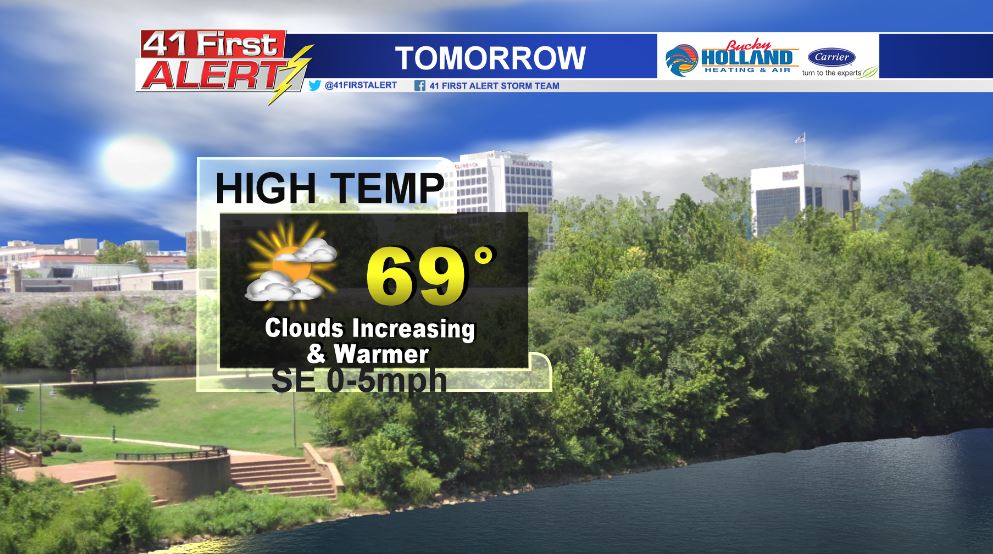 The forecast right now looks like much of the heavy rain will be out of Middle Georgia by Wednesday Evening, with the main line moving through the area between the hours of 10AM and 1PM. Thunderstorms will be possible, but the main threats look to be gusty winds and heavy rain just ahead of the cold front.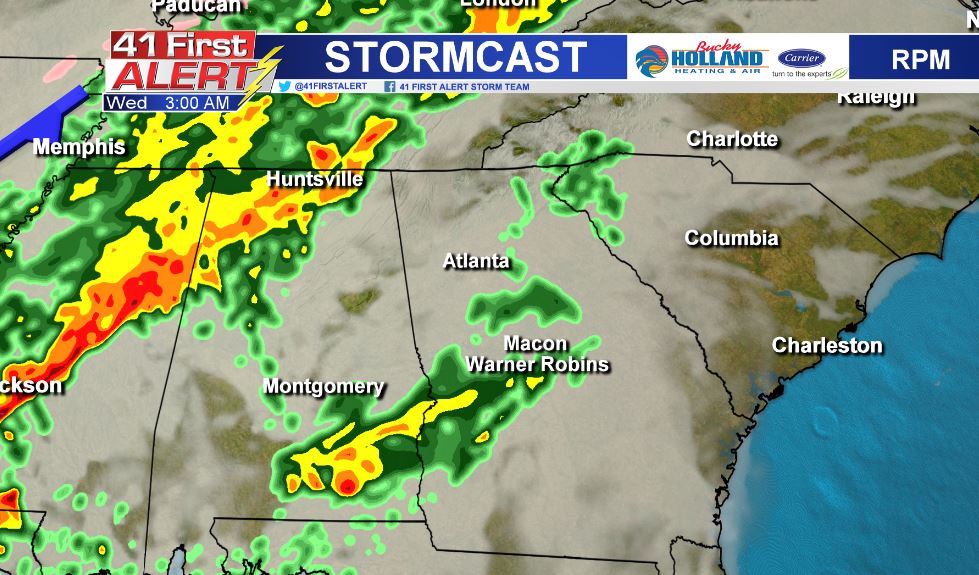 The rain chances, however don't end on Wednesday. We will see a soaking rain event that starts on Friday night and looks like it will be lasting through the entire weekend. There are still changes expected in the forecast, but as of right now it is looking like Middle Georgia could pick up anywhere from 1-3″ between now and next Monday.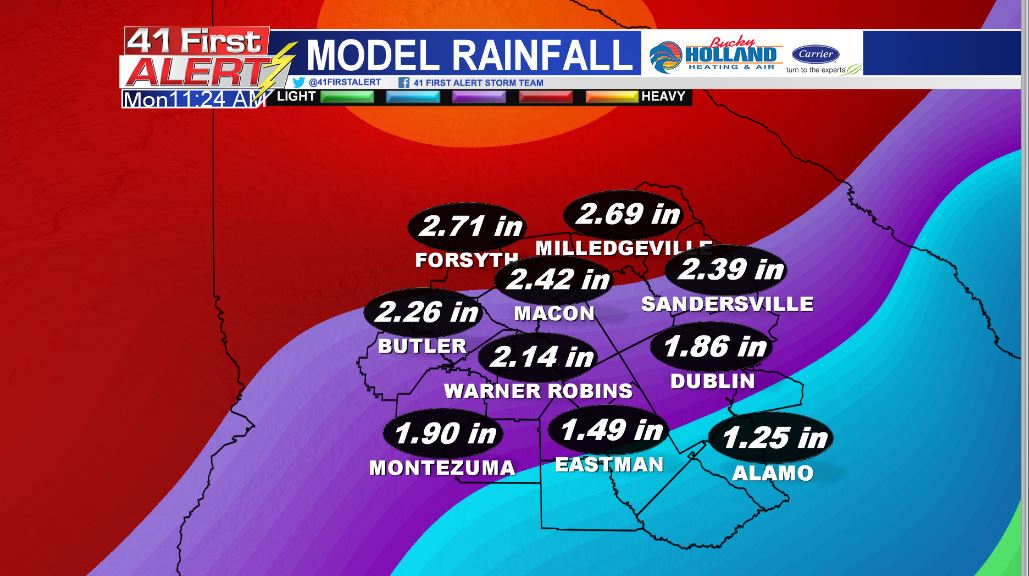 Have a great night,
Chief Meteorologist Cecilia Reeves