Warm weather and rain to continue this afternoon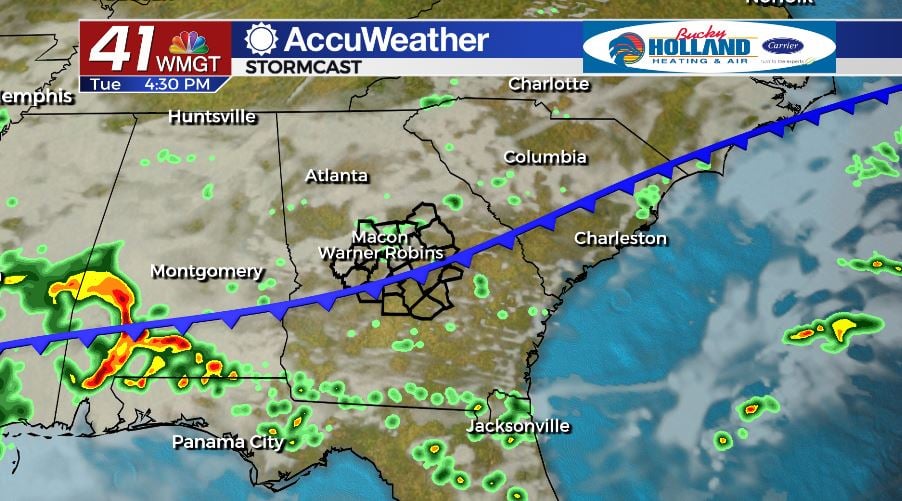 MACON, Georgia. (41NBC/WMGT)- Another round of showers and thunderstorms are on tap today ahead of a cool down beginning tonight.
TODAY.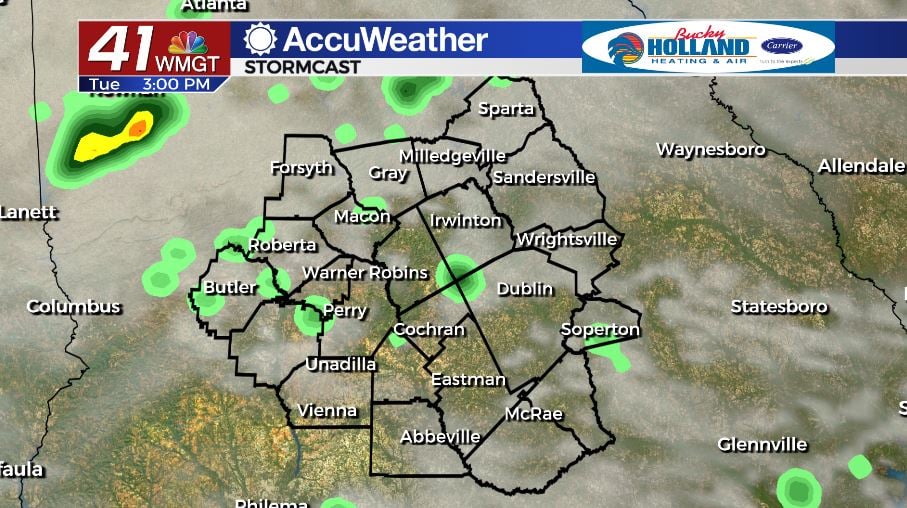 A partly cloudy sky is in store today as we will once again be dodging afternoon showers and thunderstorms. Temperatures will top out in the low to middle 80's during the afternoon before falling into the low 60's overnight. A few isolated downpours will hang around through the night.
TOMORROW.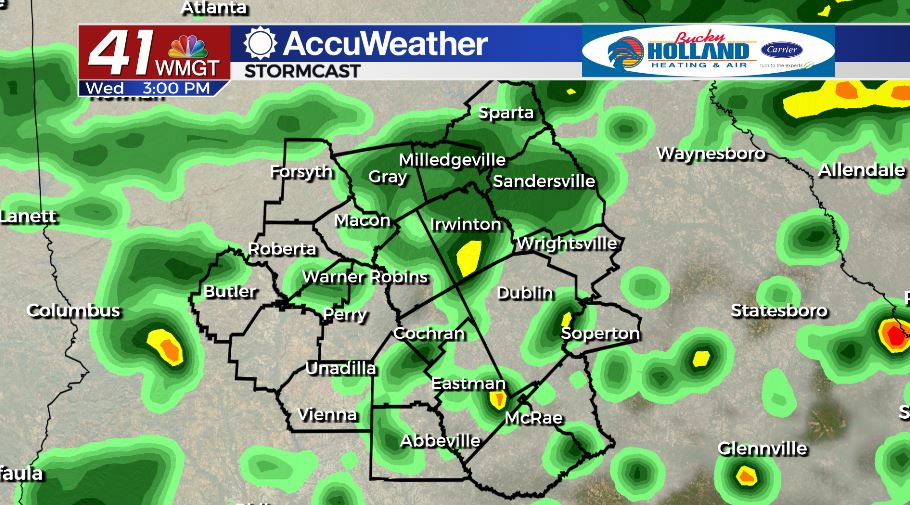 A wedge of cool air will settle in place tomorrow and will keep temperatures in the 60's for a majority of the day. We will be dealing with scattered showers and storms as well.
EXTENDED FORECAST.
Thursday we will see temperatures running 20° below average for this time of year as highs are forecast to only make it into the middle 60's. Rain will move out by Friday and we will begin our warmup as we head into the weekend.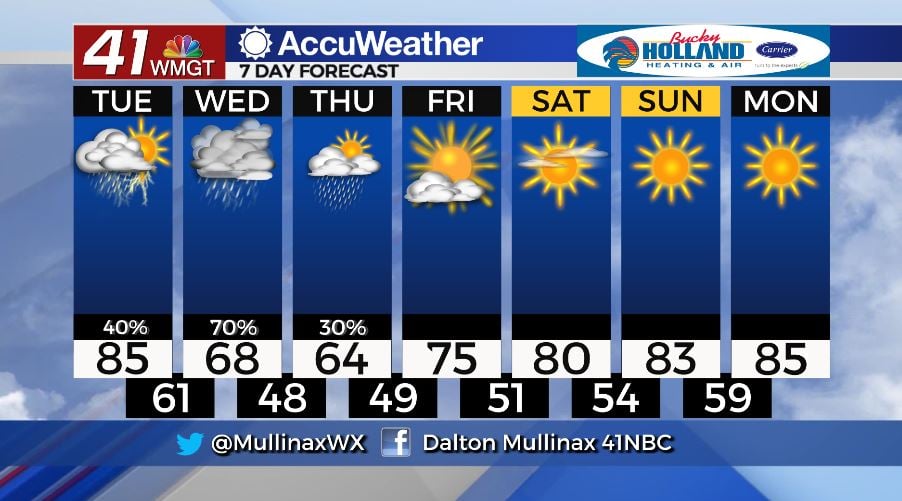 Follow Meteorologist Dalton Mullinax on Facebook (Dalton Mullinax 41NBC) and Twitter (@MullinaxWX) for weather updates throughout the day. You can also watch his forecasts Monday through Friday on 41NBC News at Daybreak (6-7 a.m.) and 41Today (11 a.m).