Warm up begins tomorrow, but clouds stay in place
Good Evening!
It has been a chilly couple of days thanks to a wedge front that trapped cold air in Middle Georgia beginning on Sunday. The good news is, that the cold air is on the way out!
Tuesday:
Clouds will hang in place throughout the day on Tuesday, but winds will shift and usher in a warmer day with highs getting back into the middle 60's.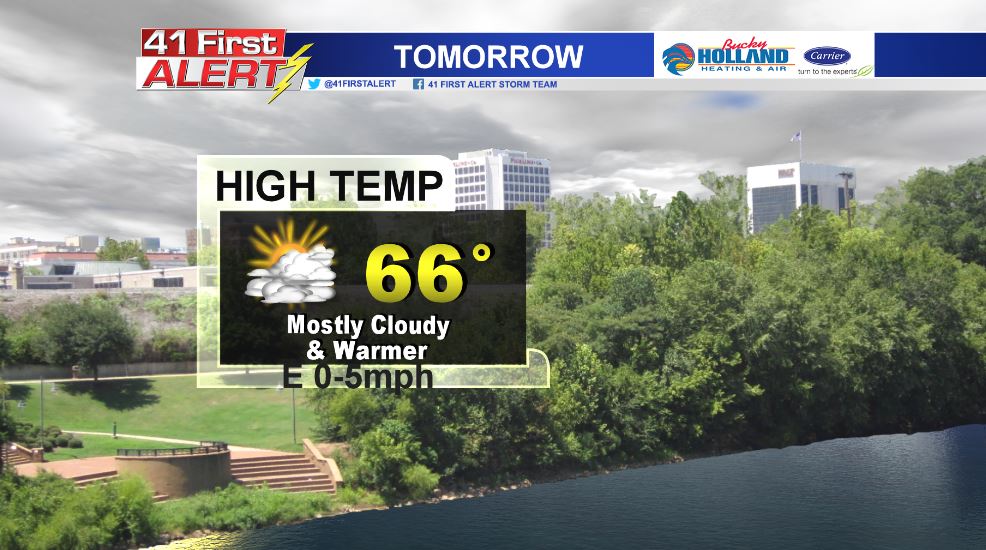 Wednesday:
The sun returns to the area as well as a BIG warm up! In Macon, highs will be back in the upper 70's and some of our southern counties will see highs in the 80's! We are looking to stay dry throughout the day on both Wednesday and into Thursday.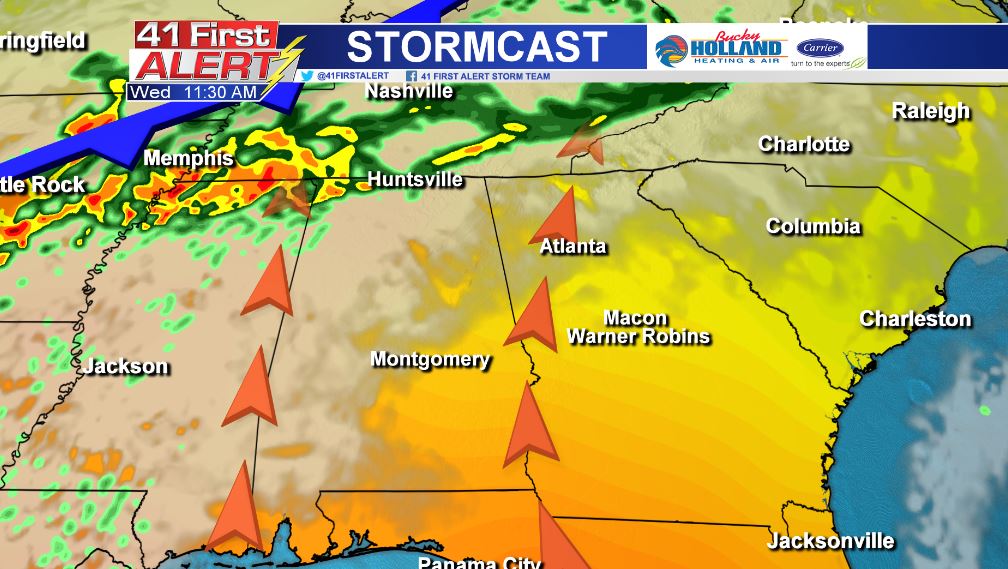 Thursday PM- Friday:
By Thursday night a strong system (at this point losing it's steam) will bring periods of heavy rain to the area. This rain will hang around through Friday afternoon and cool the air behind it, but luckily, just to the lower 70's.

Long Term:
The 8-14 day outlook from the Climate Prediction Center, signals a change from very cool weather, to warmer than average temperatures and above normal precip across Middle and South Georgia. After this big cool down, I think most of us welcome the much warmer weather for the start of April.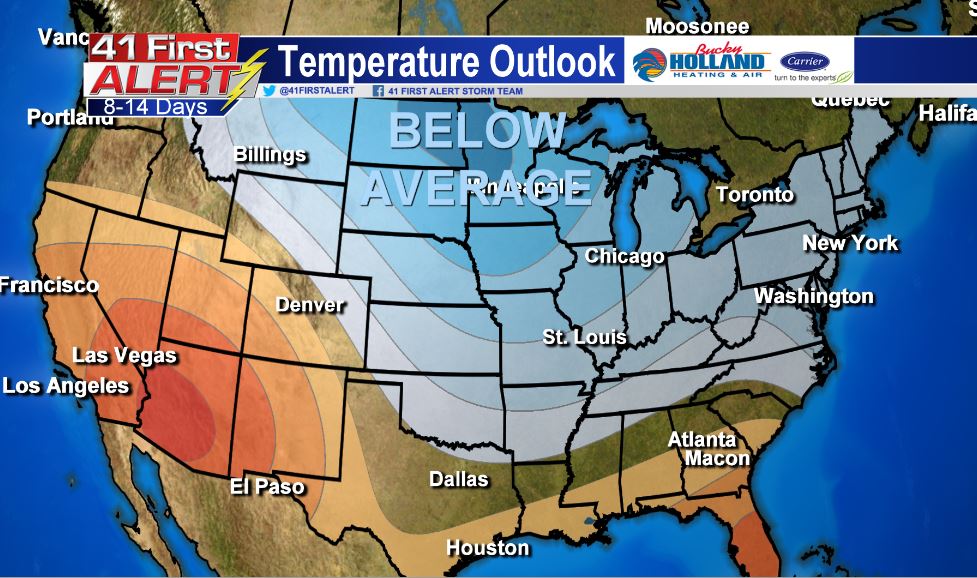 Have a great week!
Chief Meteorologist Cecilia Reeves