Vacant house fire in Monroe County under investigation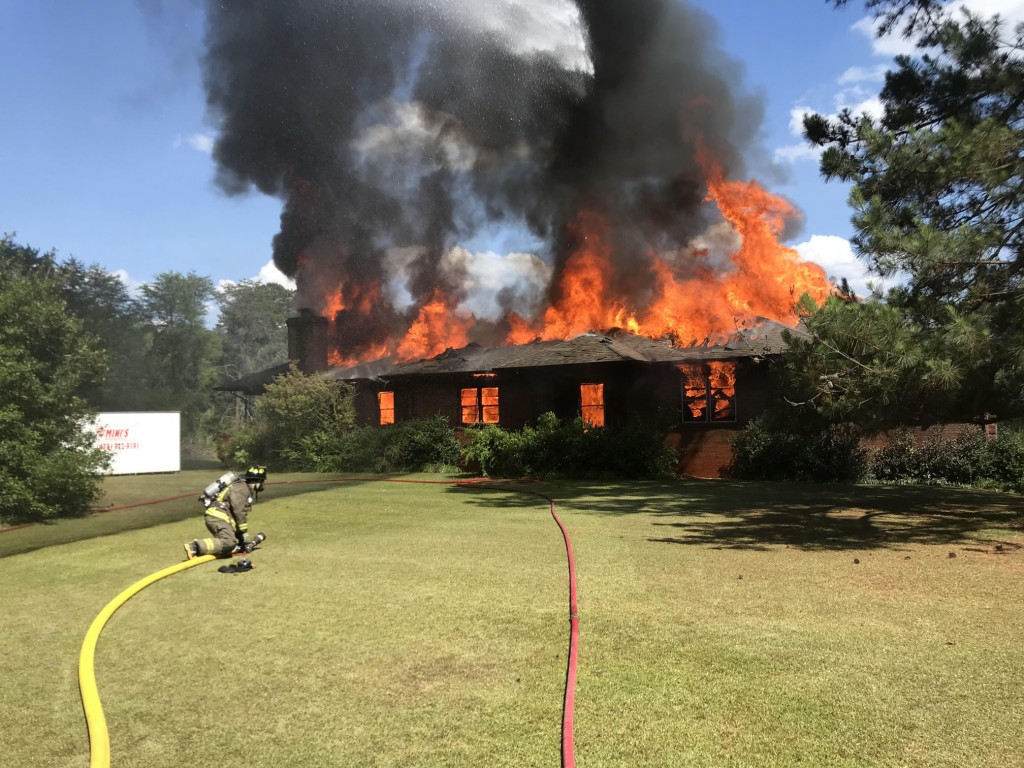 MONROE COUNTY, Georgia (41NBC/WMGT) – A fire Thursday afternoon destroyed a home and shut down High Falls Road to both lanes of traffic.
It happened around 4 o'clock at a vacant home at 4302 High Falls Road. The home was being remodeled, according to a Facebook post by Monroe County Emergency Services.
No one was inside the home, and there were no injuries.
Firefighters remained on the scene Thursday night.
Butts County State 5 assisted Monroe County Emergency Services while the Forsyth Fire Department covered Station 12 and the area around Station 1 as county units worked the High Falls Road scene, the post said.