Sun hangs around, but so do cooler temepratures
Good Evening!
After the rain this morning the weather really made a turn around this evening, although that turn around is trending towards lower temperatures.
Thursday:
A cold start is on the way for the start of your Thursday with lows in the upper 30's and low 40's. Clear skies and light winds will allow temps to get back into the 60's and 70's by the afternoon, so consider the cold overnight a quick cameo from winter. Thursday night should be a little warmer than tonight with lows in the upper 40's.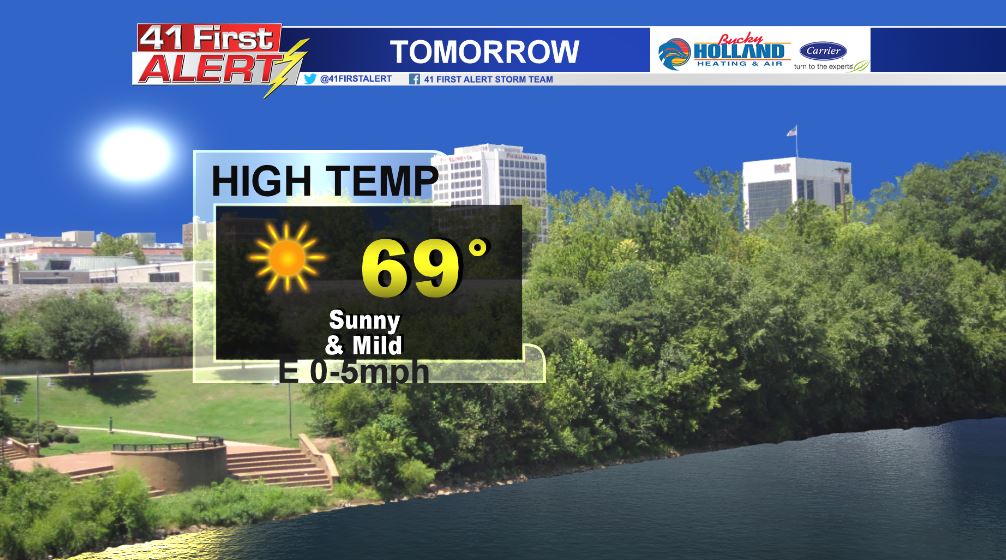 Friday:
Sunshine hangs around as temps climb back into the mid 70's, but we will see a few clouds roll in by the afternoon as our next system starts to form just to our west.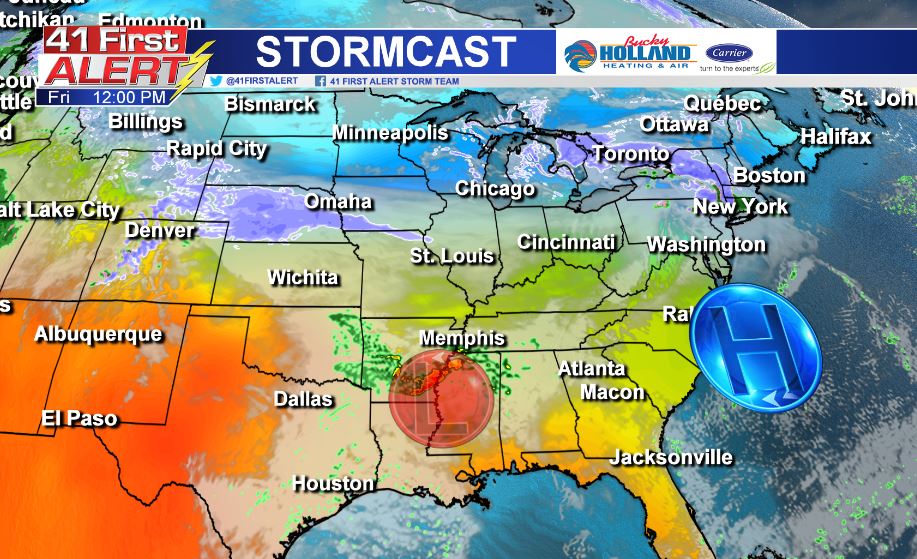 Saturday:
The weekend is going to be starting with what looks like a soaker. The good news is that right now, the severe weather threat looks low, but heavy rain is likely. We will keep you updated as we get a little closer to the weekend, but the good news is that clear skies (and cooler temps) return for Sunday.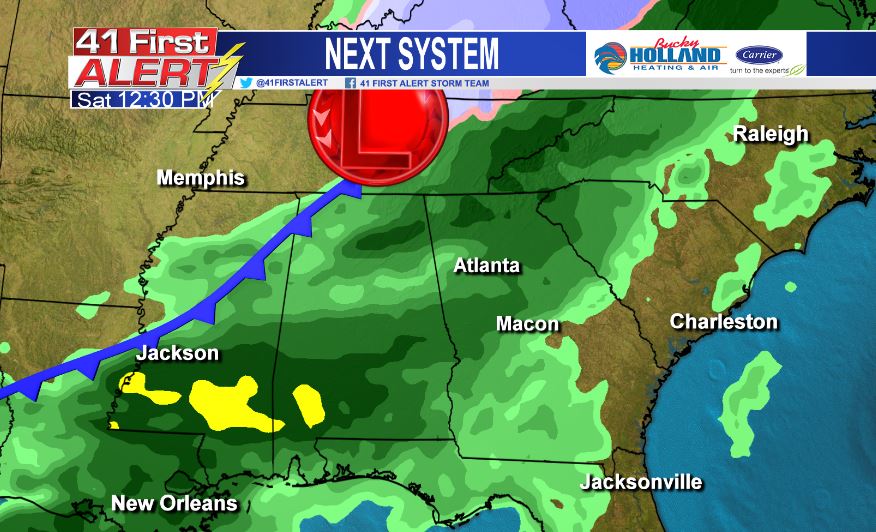 Enjoy the sunshine and grab the sunglasses as you head out the door tomorrow!
Chief Meteorologist Cecilia Reeves