Summer heat sticks around this week
High pressure began to take over today in Middle Georgia, bringing sunshine and some dry conditions for most of us.
As we move through the end of the week , high pressure will continue to build. With this increase in dry weather, sunshine, and pressure high temps will be warming into the upper 90's.
This pattern will be hanging around for the end of the week, with dry weather Friday as well.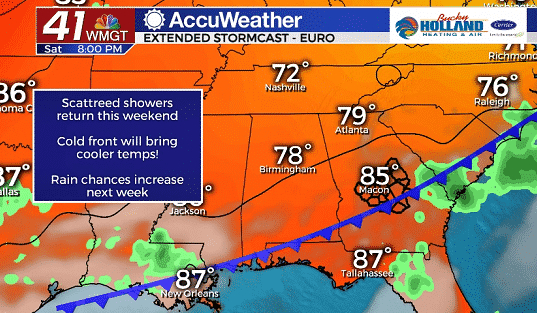 By the weekend, a cold front will push into the southeast. This cold front will bring some scattered rain chances to Middle Georgia, but more importantly it will bring our highs back to around normal (upper 80's).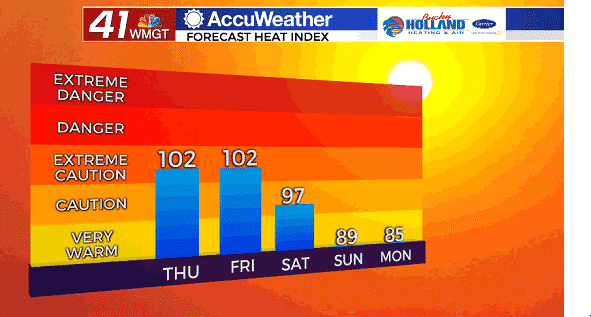 Humidity will be sticking around through the end of the week as well, ahead of the cold front.
The combo of heat and humidity will bring some extreme heat index values to parts of Middle Georgia, which finally breaks this weekend.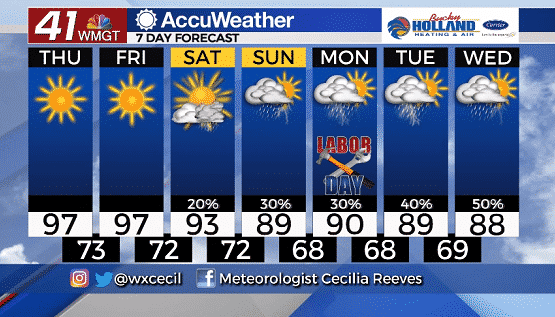 Labor Day will keep the chance of showers and storms around, but it shouldn't be a rain out by any means.
There are still quite a few questions regarding next weeks forecast, but generally expect rain chances to increase.