Some strong storms possible Thursday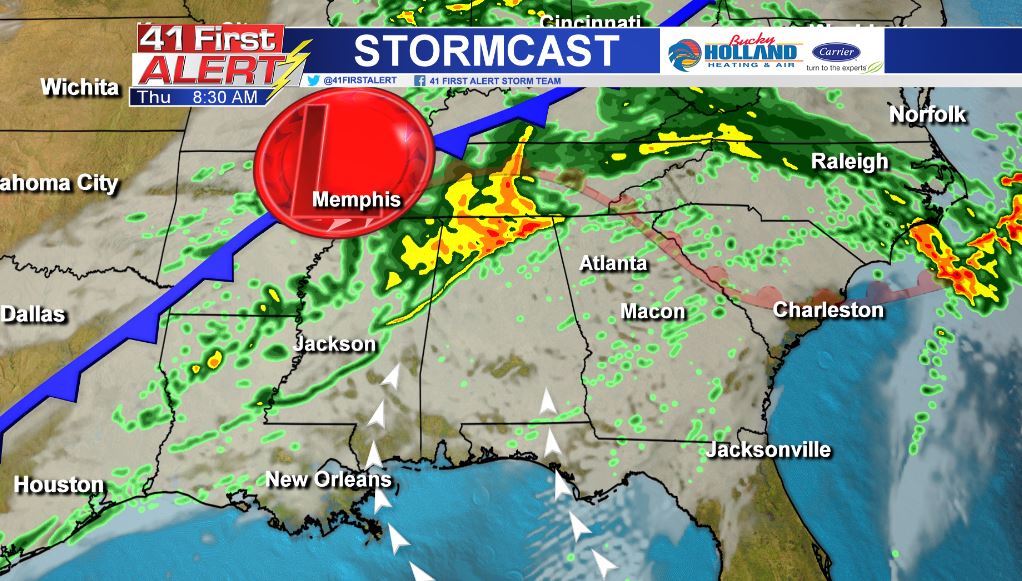 Good Evening!
A few showers are out across Middle Georgia this evening, but tomorrow will be the main day we expect to see storms before a cool down moves into the area.
Thursday:
AM- Scattered showers will continue across the area with breezy conditions and mostly cloudy skies. It will definitely be a warm day with temperatures in the 70's.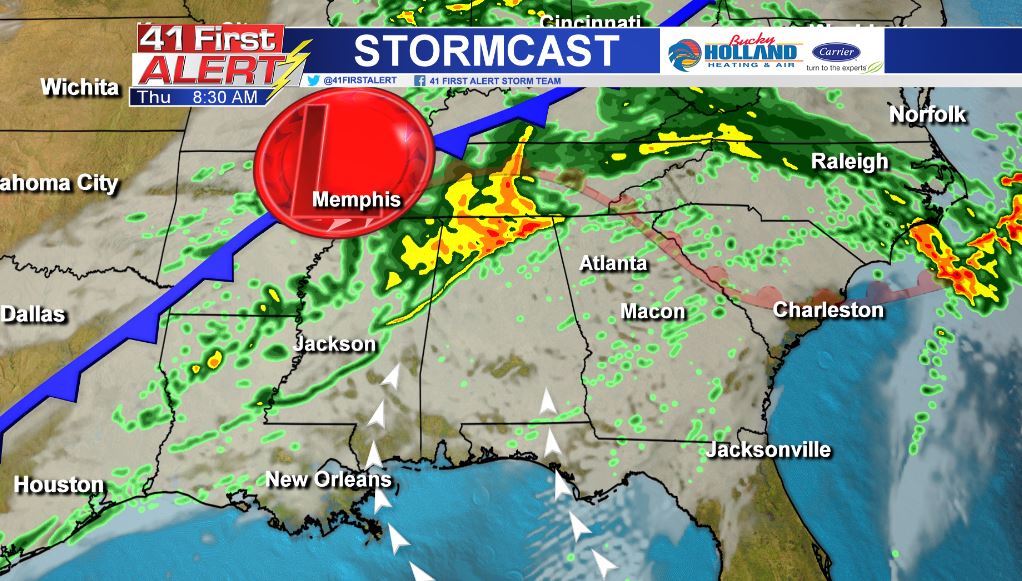 PM- A line of storms along the cold front will bring gusty winds to the area with a few storms bringing heavy rain. An isolated tornado cannot be ruled out as the line moves through, as seen from some storms that formed today in parts of Alabama.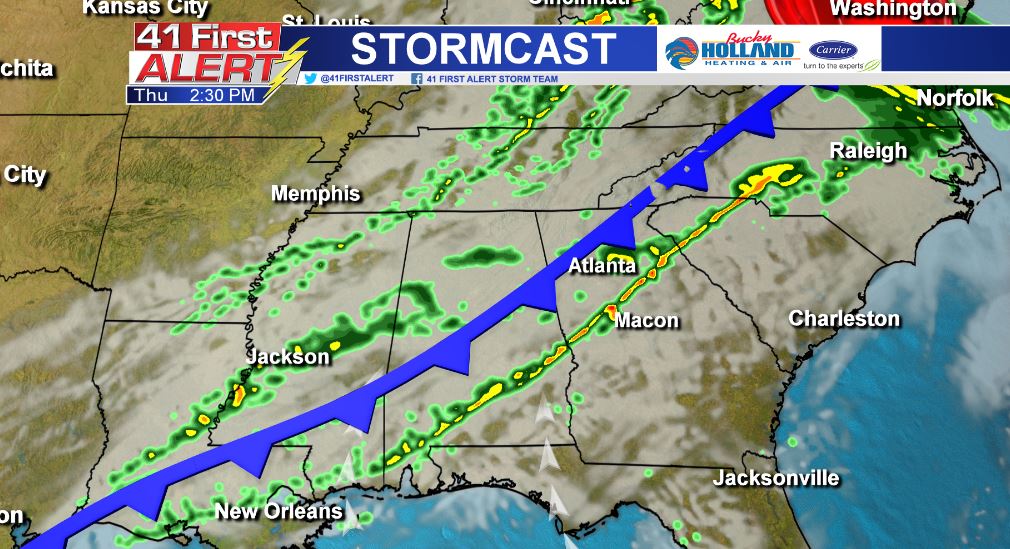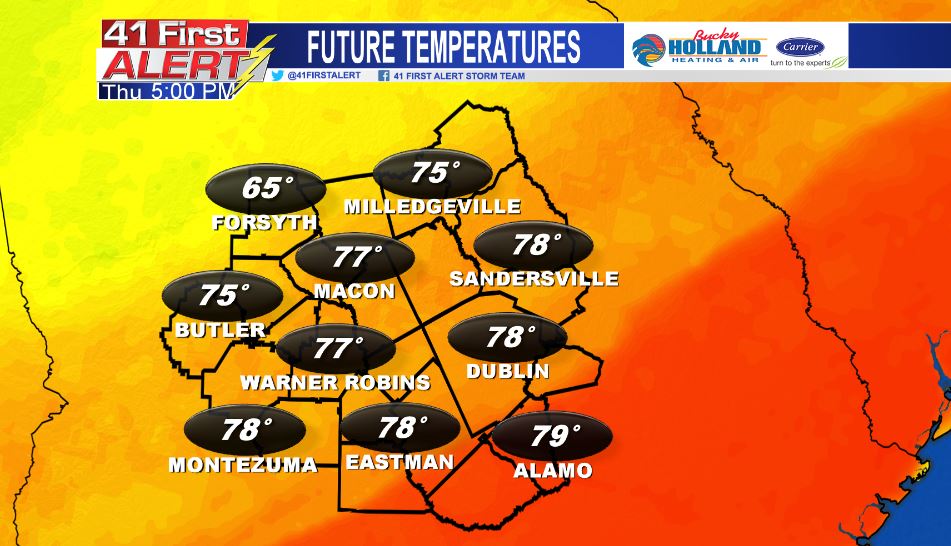 Friday:
Warm weather is replaced by much cooler temps with highs in the 60's and sunshine as well as wind gusts up to 25mph. Those conditions hang on into the weekend.
Stay weather aware tomorrow and have a great night!
Chief Meteorologist Cecilia Reeves