Strong storms are possible beginning early Friday morning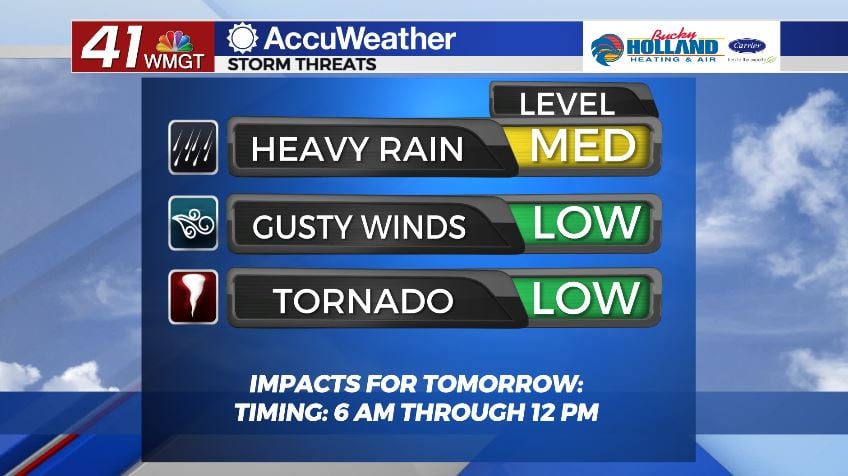 MACON, Georgia. (41NBC/WMGT)- Strong storms are possible beginning overnight as a cold front approaches.
TODAY.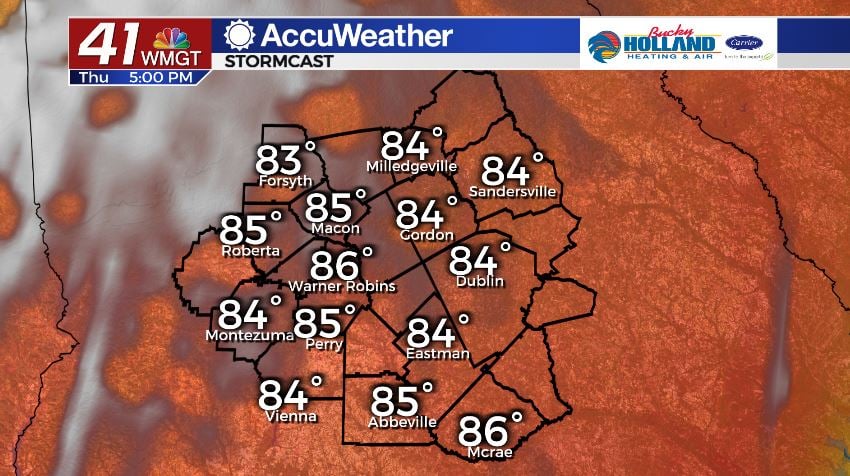 Under a partly cloudy sky this afternoon temperatures will soar into the middle 80's. A rain shower or two is possible but most of us will stay dry through the daytime hours. Tonight, temperatures will only fall into the upper 60's.
TOMORROW.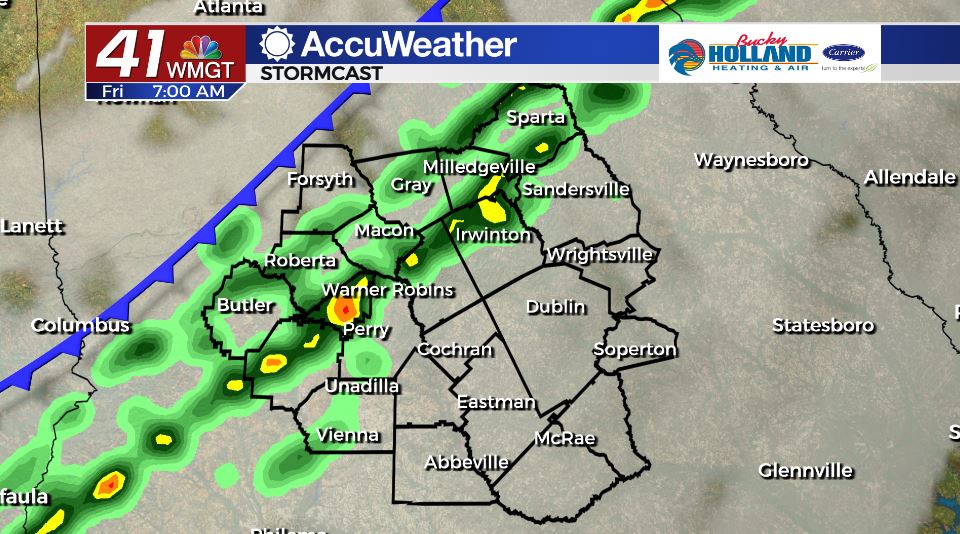 We will get things started early tomorrow morning with a cold front moving towards Middle Georgia. A few strong storms are possible beginning around 6 am and continuing through the lunchtime hours. The main storm threats will be damaging wind gusts, locally heavy rainfall, and a brief spin-up tornado. The tornado threat is low, but not zero so make sure to have MULTIPLE ways to get severe weather warnings.
WEEKEND & BEYOND.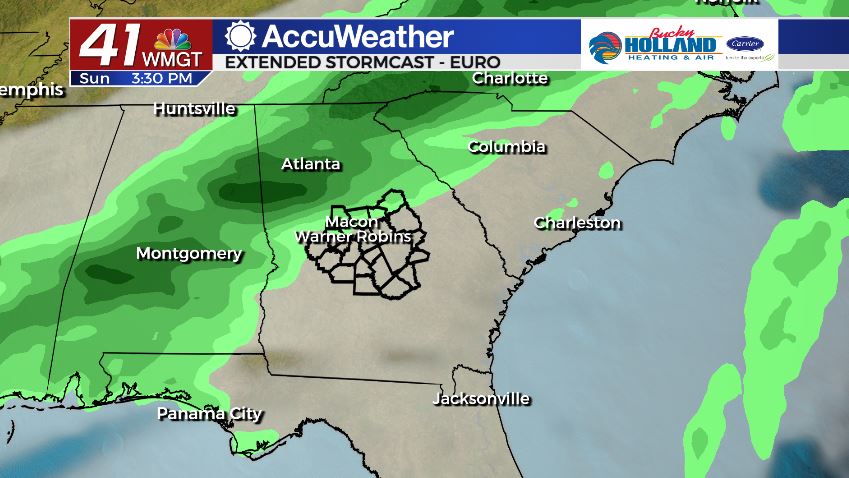 The cold front will stall out across our area this weekend. Showers and a few thunderstorms will linger as the front hangs around. It will be kicked out early next week as we look to dry out by Monday.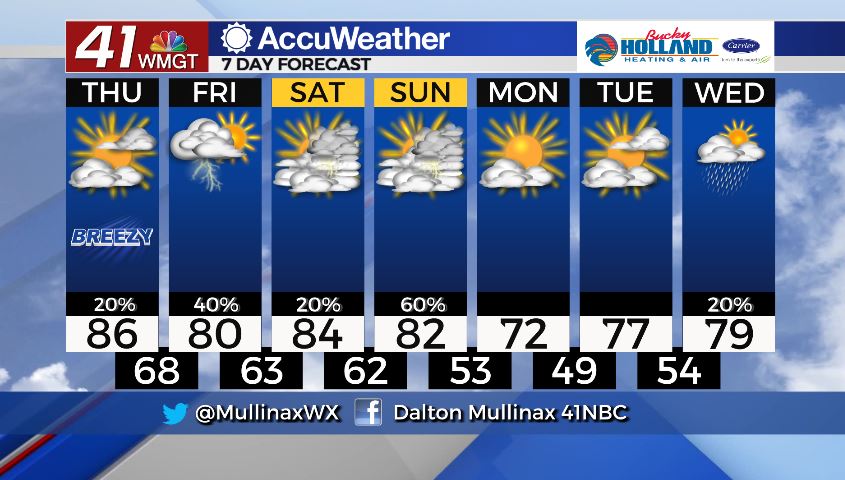 Follow Meteorologist Dalton Mullinax on Facebook (Dalton Mullinax 41NBC) and Twitter (@MullinaxWX) for weather updates throughout the day. You can also watch his forecasts Monday through Friday on 41NBC News at Daybreak (6-7 a.m.) and 41Today (11 a.m).