Stormy Saturday and cool Sunday on the way
Good Evening!
Storms are headed to Middle GA by Saturday morning.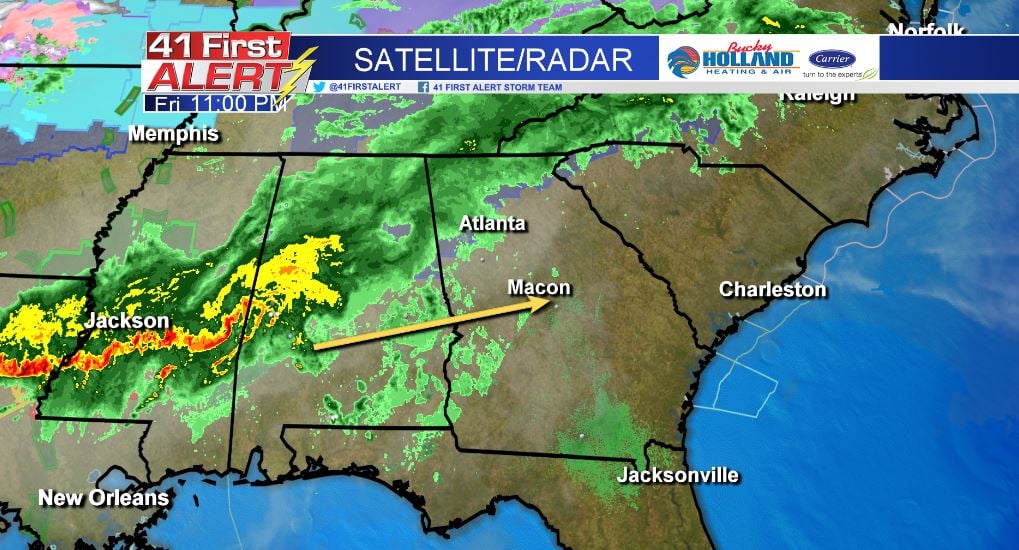 This evening storms have been working their way through Louisiana and Mississippi bringing heavy rain and quite a few tornado warnings. Things should settle down a bit on the way to Middle GA.
Here is a look at timing for the storms: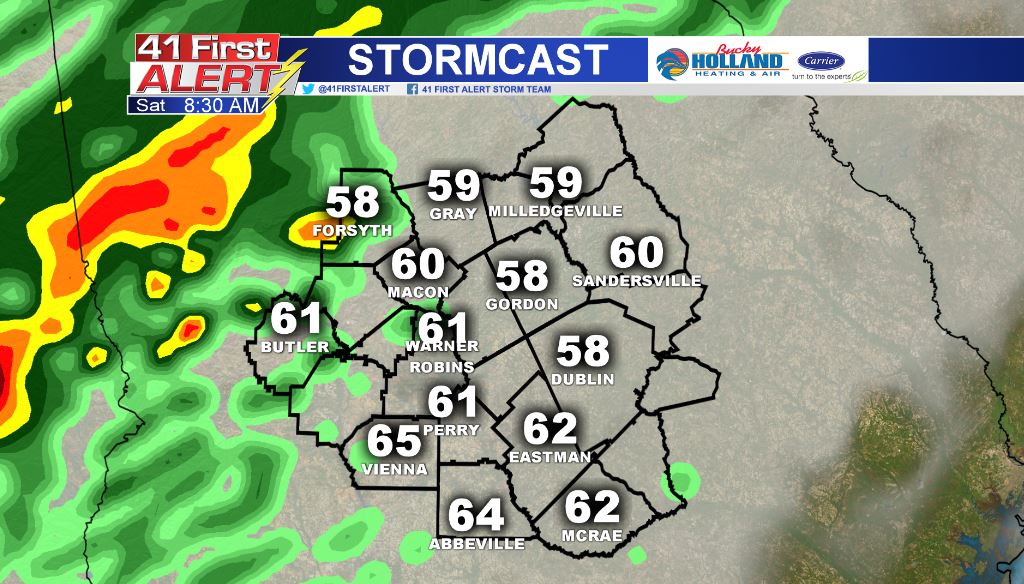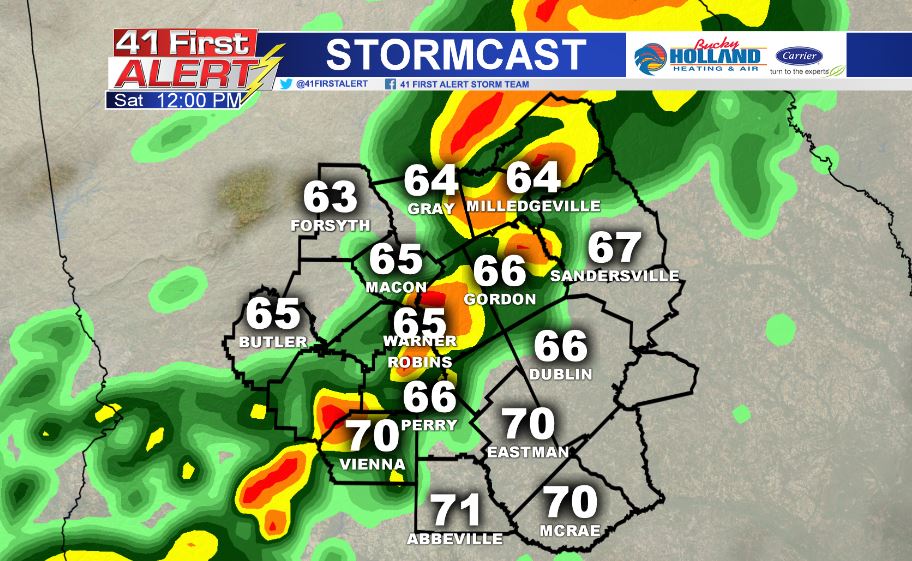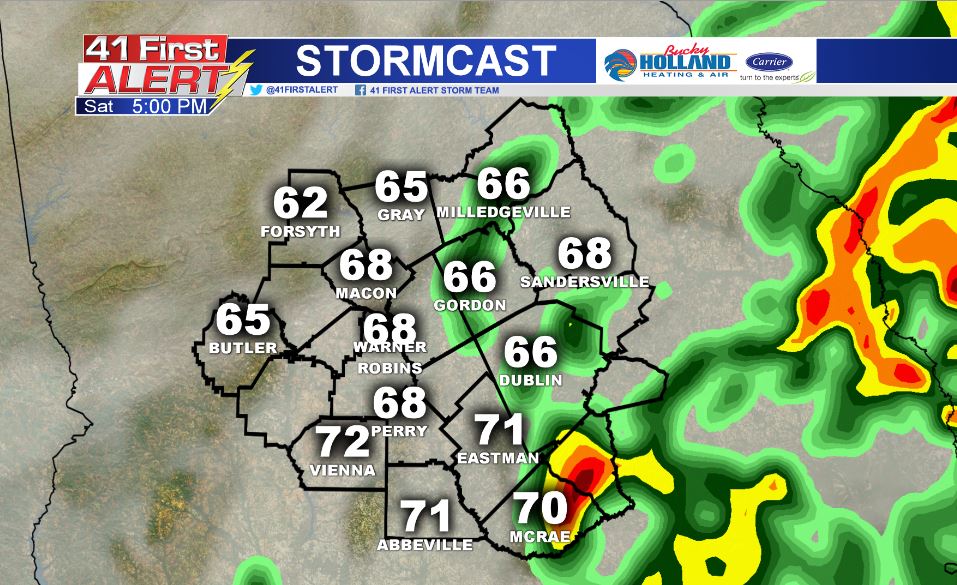 While the threat for severe weather is low, there is still the possibility of damaging wind gusts and an isolated tornado. The better threat will be in the area in the yellow (pictured below).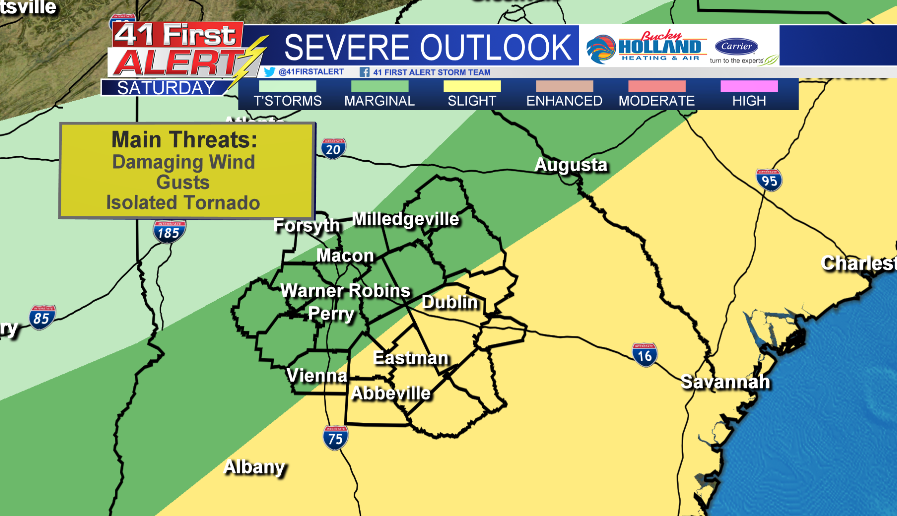 Sunday should be a much calmer day with a big cool down with highs in the mid 60's with overnight lows in the 40's, but hey at least the sun returns!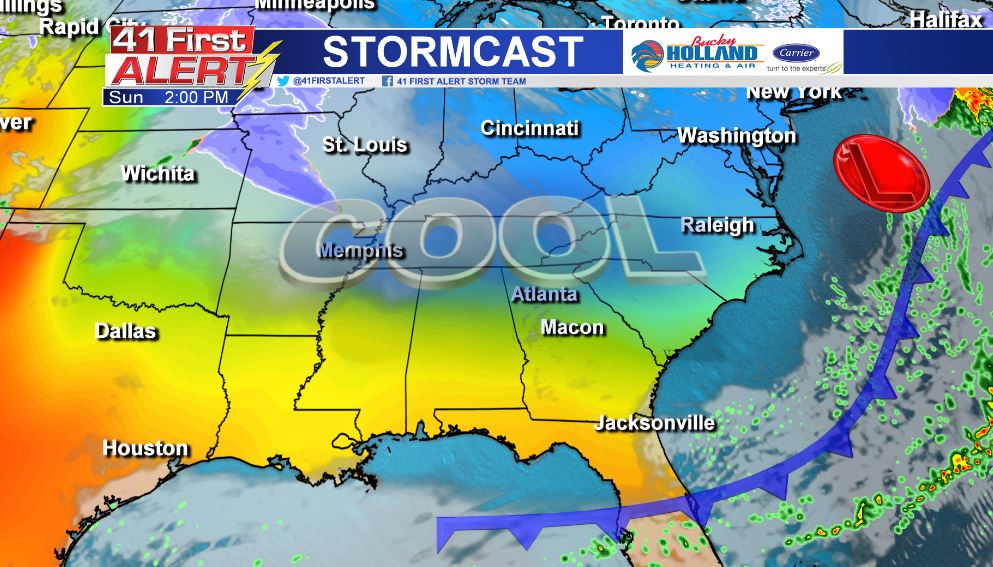 Hope everyone has a great weekend and stays weather aware.
Chief Meteorologist Cecilia Reeves