Storms return Friday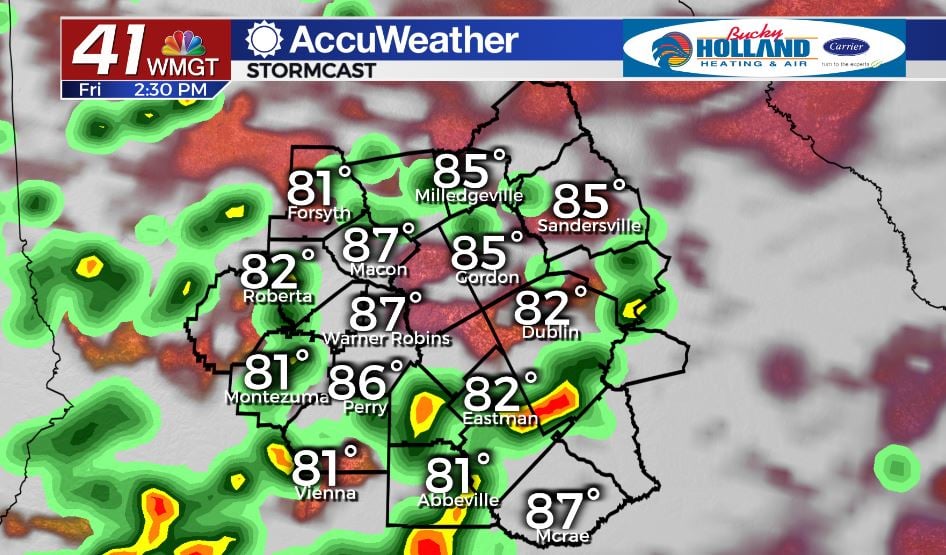 The heat was on in Middle Georgia this afternoon as we warmed up to the mid 90's.
While most of us stayed dry today, we are going to be seeing a return of showers and thunderstorms for Friday.
Highs Friday will be warming to the low 90's and upper 80's, all dependent on when storms start to roll into the area.
Scattered showers and storms will be back for Saturday for much of the afternoon as well.


By the start of next week a cold front will be pushing south, into Middle Georgia.
This front won't be helping us with our heat, but it should limit our rain chances through much of next week.

Next week we will be seeing highs in the mid 90's to start the week, with a chance for isolated showers .
The general trend will be for a hot and drier week starting Tuesday.