Staying warm with rain in forecast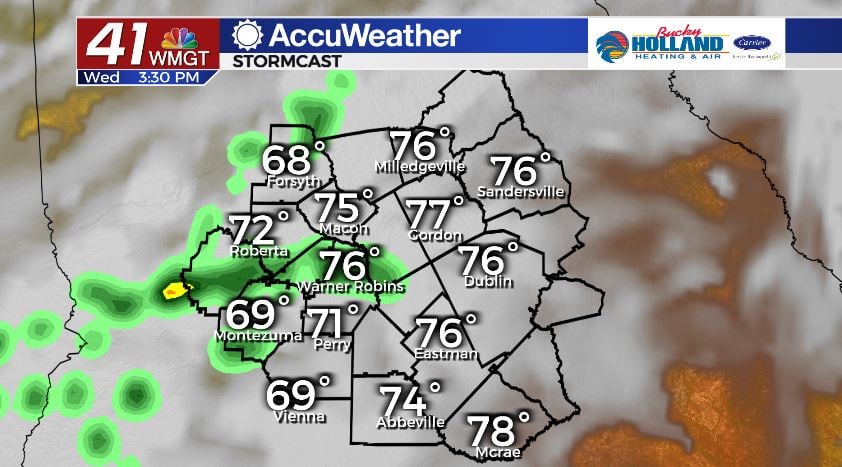 MACON, Georgia. (41NBC/WMGT)- Isolated showers are possible over the next couple of days before storms return with a cold front on Friday.
TODAY.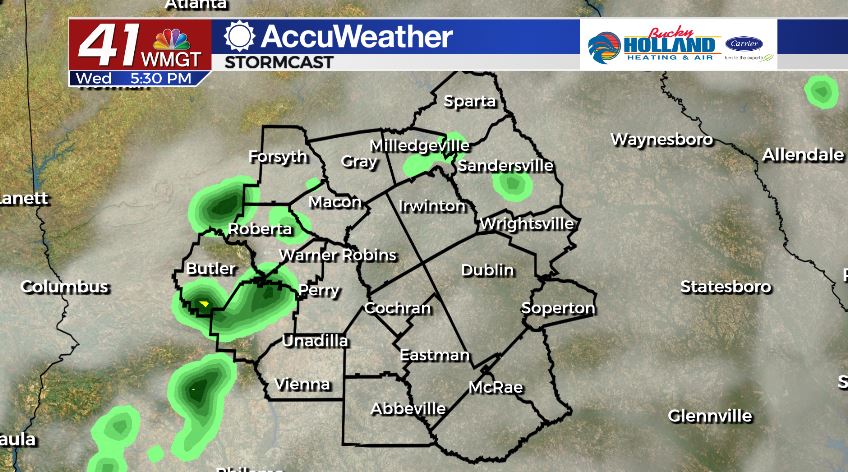 Cloud cover will hang around for much of your Wednesday. Regardless, temperatures will warm into the middle and upper 70's. A few low 80's are possible as well. Off and on showers will pass through during the day so keep the umbrella handy! We will keep the clouds around overnight as temperatures fall to near 60° across the region. A few showers are possible overnight.
TOMORROW.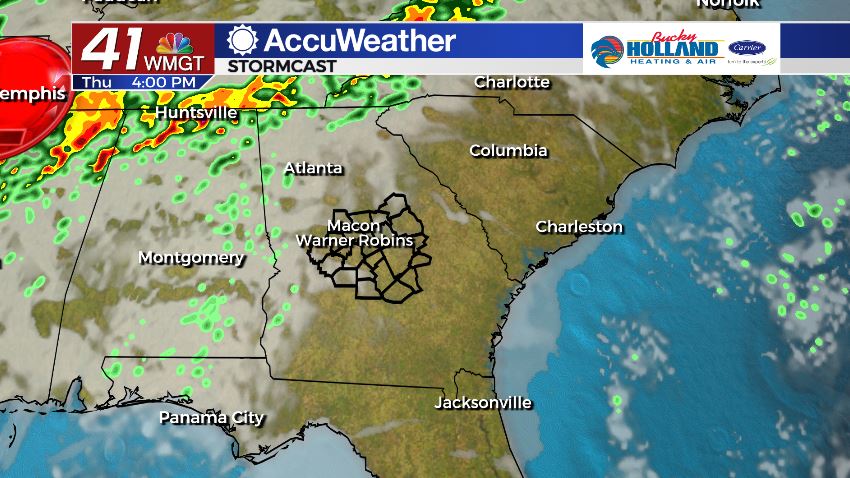 Some of our warmest weather of the year is on the way tomorrow. Temperatures will climb into the middle 80's under a partly cloudy sky. Rain showers will be very few and far between.
FRIDAY & BEYOND.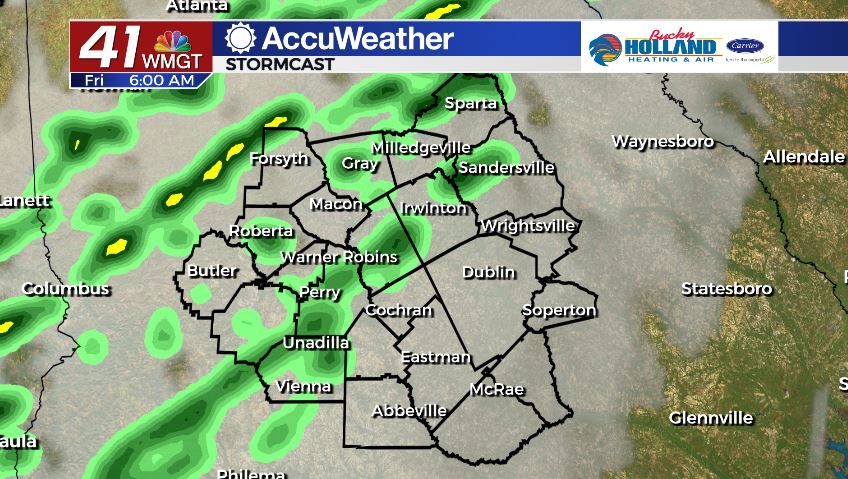 An approaching cold front will move in on Friday. A few strong storms are possible as the front moves in, but right now the severe weather threat looks low. We will keep a close eye on this potential threat over the next couple of days. The front will stall out across the southeast this weekend and will allow for showers on both weekend days. Rainfall totals through the end of the weekend will hover around the 1″ mark.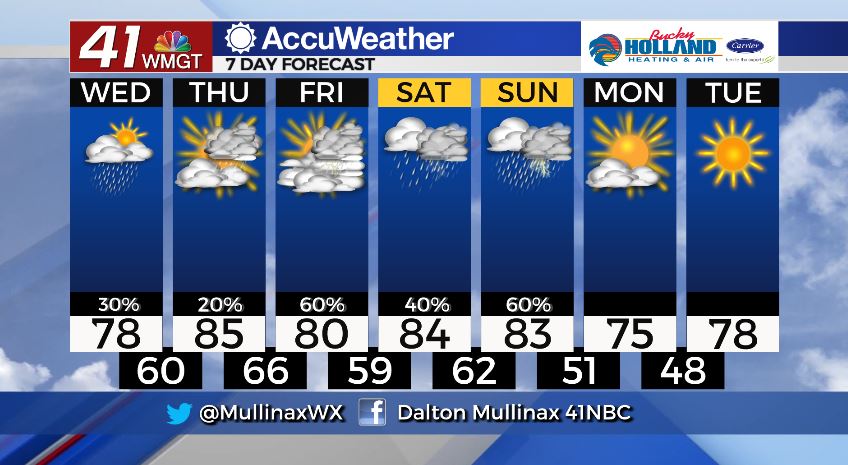 Follow Meteorologist Dalton Mullinax on Facebook (Dalton Mullinax 41NBC) and Twitter (@MullinaxWX) for weather updates throughout the day. You can also watch his forecasts Monday through Friday on 41NBC News at Daybreak (6-7 a.m.) and 41Today (11 a.m).