Staying cool and breezy Thursday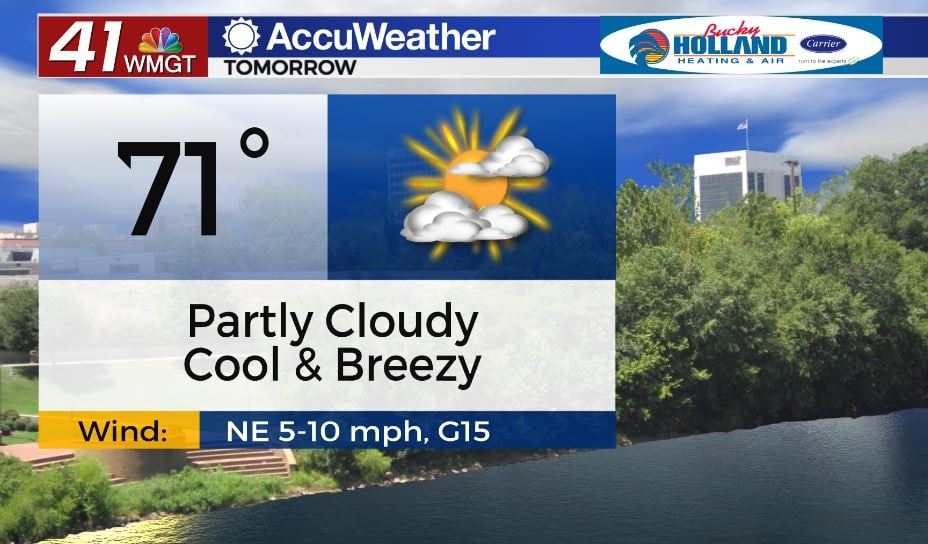 A wedge front pushed into Middle Georgia this afternoon, bringing chilly temperatures to the area.
Clouds will keep our temps overnight mainly in the low 50's and upper 40's into early Thursday morning.
Clouds will begin to clear through the day on Thursday, but thanks to the cooler air mass we will be staying in the low 70's.
Breezy conditions will be sticking around as well, with wind gusts getting up to 15 mph.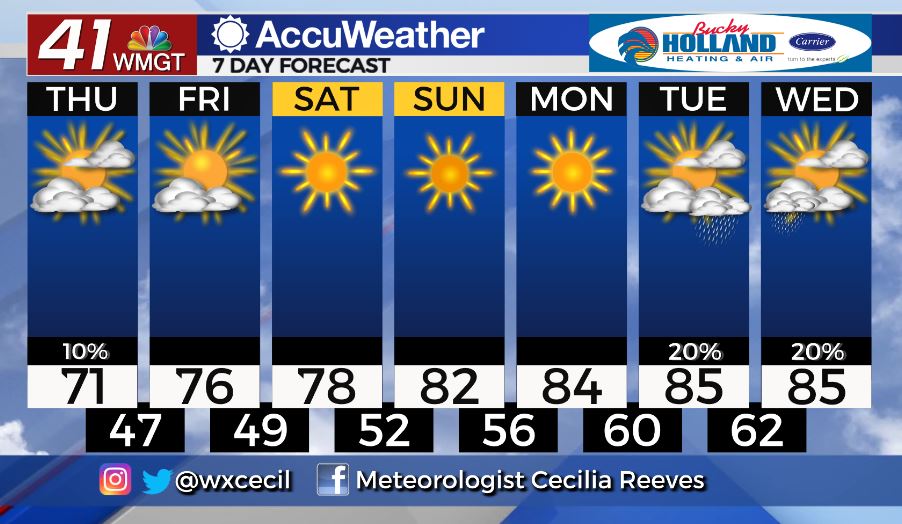 Sunshine will be sticking around through the end of the week and the weekend as well, meaning chilly conditions during the overnight hours Friday and Saturday.
High pressure will bring mid 80's back to the area for much of next week.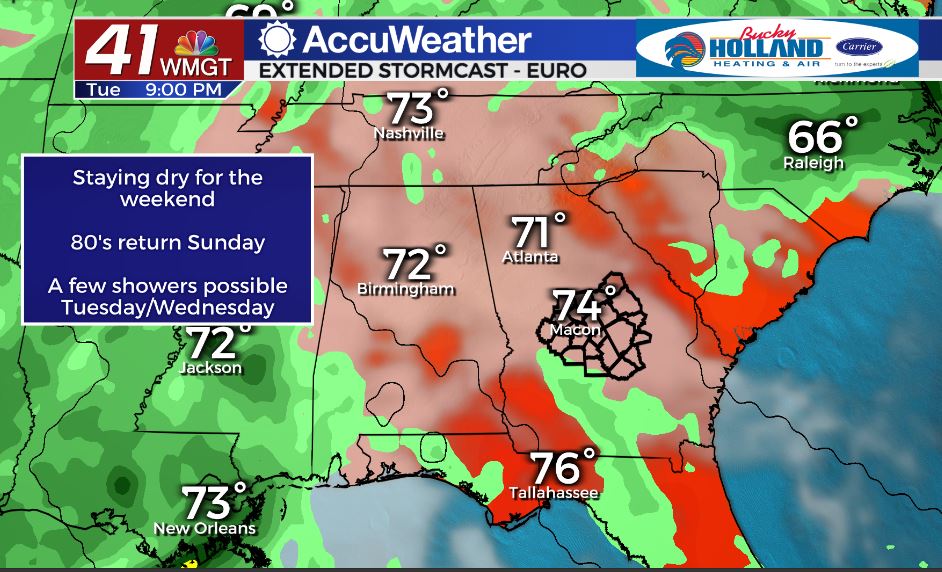 A few showers will be possible by the middle of next week, but most of us will likely be staying dry for much of the week.