Snow Chances Drop in Middle Georgia
MACON, Georgia (41NBC/WMGT) – The weather has been a hot topic this week, especially with the chance of snow making a rare appearance in the forecast.
The question has been whether or not the colder air would move far enough south to overlap moisture in Middle Georgia. Friday morning, forecast models were in better agreement that the scenario needed for snow to form in Middle Georgia would not take place. The only thing the models are inconsistent about is when the rain will clear out tomorrow.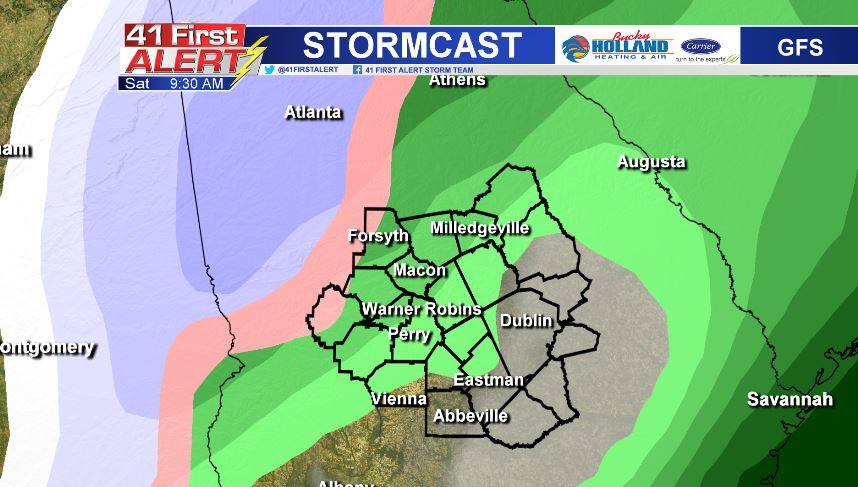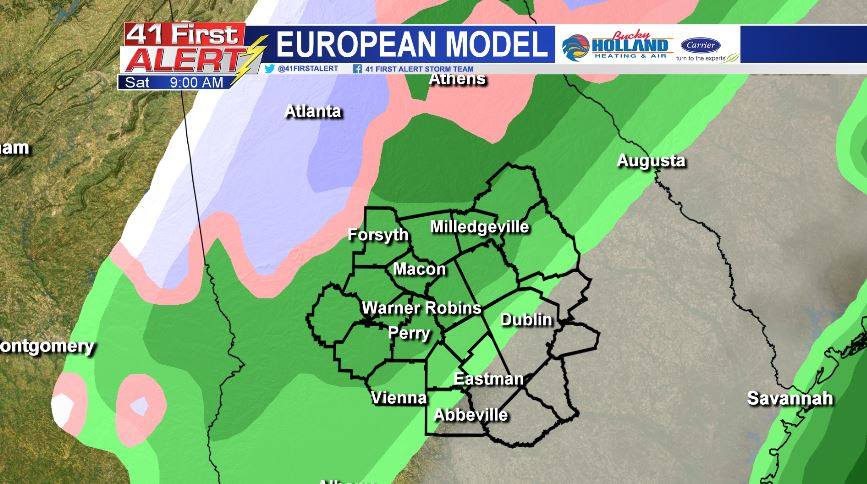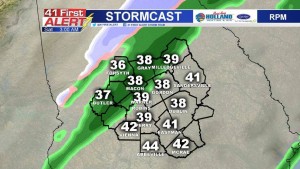 With temperatures expected to stay above freezing Saturday morning, snow doesn't look likely. Perhaps the only location that has the best chance to see some wintry mix or snow is Monroe County. A few flurries are possible in the northern counties of Middle Georgia – but that's about it.
One of the bigger concerns going in Friday night and Saturday morning will be the potential for Black Ice to form on the roadways. Moisture left over on elevated surfaces, such as bridges and overpasses, will be susceptible to freezing.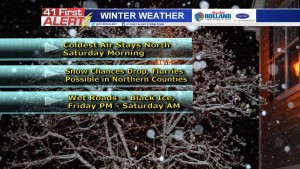 After the rain clears out, the cold will be here to stay. Temperatures will top out in the 40's through the weekend. A second shot of cold air moves in next week, keeping temperatures below average through next Friday.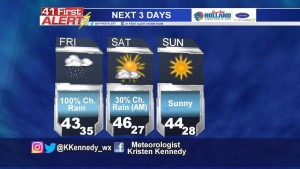 Watch 41NBC News throughout the day for updated forecasts. Be sure to follow us on Facebook and Twitter, too!