Bibb County Sheriff's deputy dies in early morning stabbing
MACON, Georgia (41NBC/WMGT) – A Bibb County Sheriff's deputy has died after being stabbed by an inmate at the Bibb County Law Enforcement Center early Tuesday morning.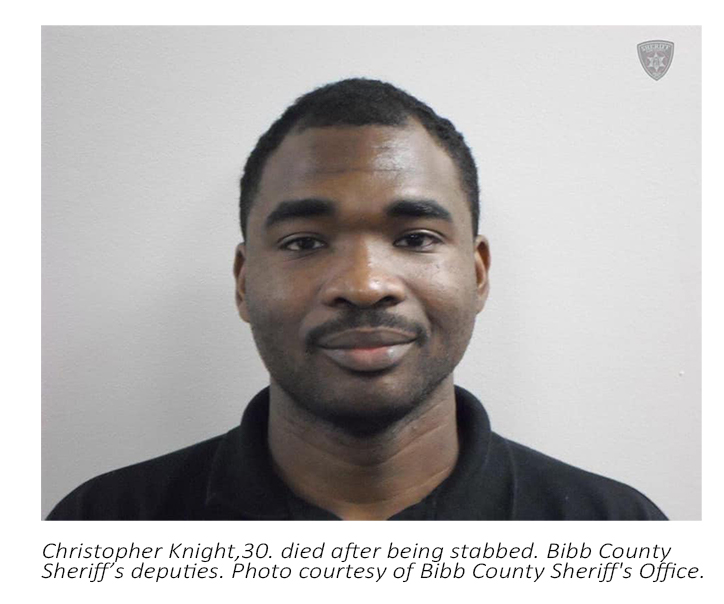 Macon-Bibb County Coroner, Leon Jones, identified the deputy as 30-year-old Christopher Knight.
The Bibb County Sheriff's Office requested the Georgia Bureau of Investigation's assistance with this case.
G.B.I. Special Agent in Charge, Todd Crosby, said 22-year-old inmate Albert Booze stabbed and killed Deputy Knight.
Crosby says at around 2:26 a.m., authorities moved Booze to suicide watch after he said he wanted to harm himself. Several deputies walked Booze to an observation cell. During that time, a fight broke out between Booze and the deputies.
Booze managed to get a knife from one of the deputies, using it to stab Deputy Knight in the neck and side several times. Booze also stabbed another deputy — 32-year-old Jerome Williams.
Deputies took Knight and Williams to Atrium Health Navicent for their injuries. Coroner Jones pronounced Knight's death at the hospital at around 3:46 a.m.
Medical staff treated Williams for his injuries and released him.
Special Agent Crosby says the G.B.I. Medical Examiner's Office in Decatur will conduct an autopsy.
Bibb County Sheriff, David Davis, confirmed that the knife Booze used to kill Deputy Knight belonged to Knight. He said the reason why Deputy Knight had that knife on him will be covered during the investigation.
Albert Booze charges
Davis added that Albert Booze has been in the Bibb County Law Enforcement Center since November 2020 for the following charges: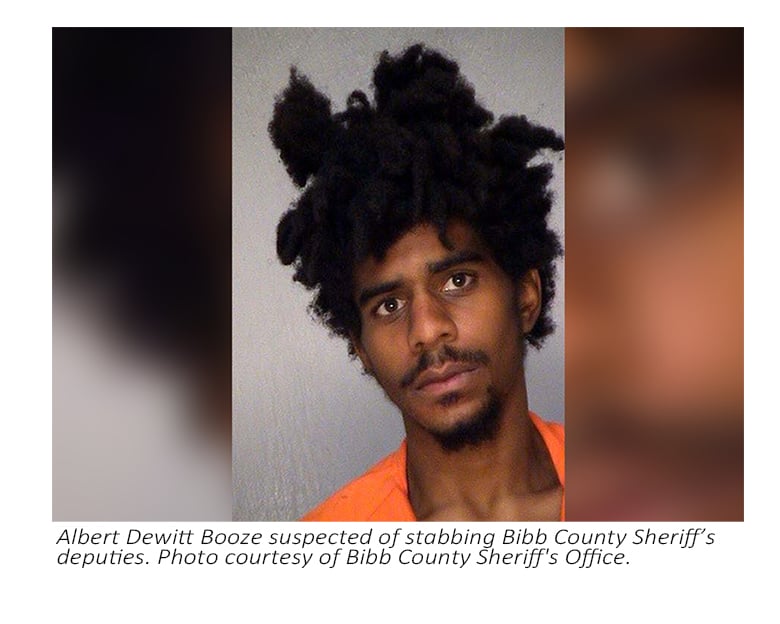 Criminal damage to property
Criminal trespass
Giving a false name
Sheriff Davis said during a news conference Tuesday that Deputy Knight has been with the Bibb County Sheriff's Office since 2018. He says this incident shows the severity of a deputy's job.
"These deputies come to work every day knowing that they have a duty to perform and that there are dangers inherited in what they do and our hearts go out to them," said Sheriff Davis.
Sheriff Davis describes his office as "saddened and shocked" by this incident. He says that Deputy Knight leaves behind his mother, an ex-wife, and a 2-year-old child.
Stay with us as this story develops
Follow 41NBC News on Facebook and Twitter. Please like, share, and comment on our stories. Also, let us know the stories you want to hear.