Severe storm threat for Middle GA this weekend
Good Evening!
A mixed bag of weather is on the way for the weekend.
Saturday looks lovely with highs in the 80's and plenty of sunshine…so we are going to focus pretty much entirely on Sunday.
A line of strong/severe storms is already moving through the Oklahoma/Arkansas/Texas areas with tornado warnings embedded and strong winds/tornadoes as a major threat for the middle of the country. That same system is headed our way on Sunday, so now this is a look at the forecast timing of storms on Sunday.
Morning: Starting mostly cloudy and warm, the leading edge of the storms is where tornado threats will be most likely, moves in after sunrise.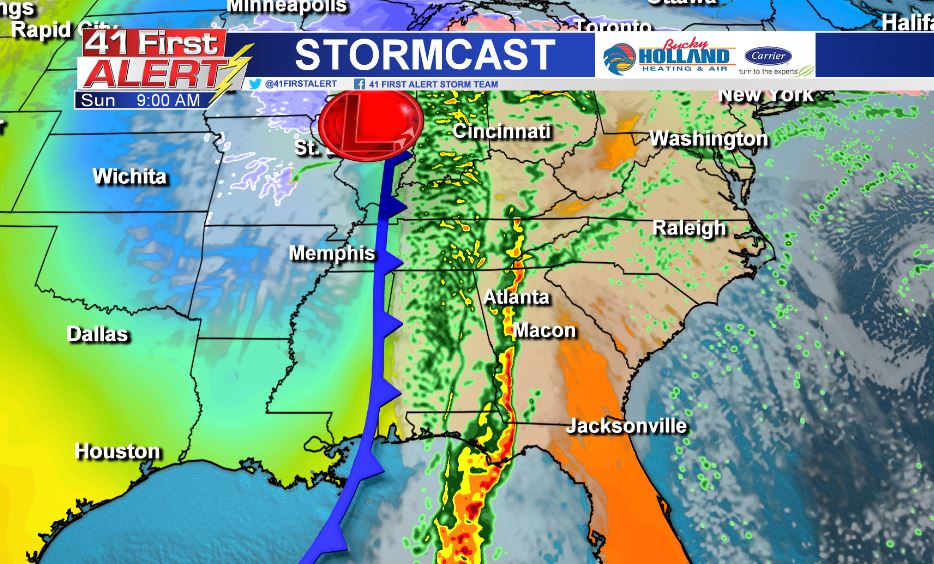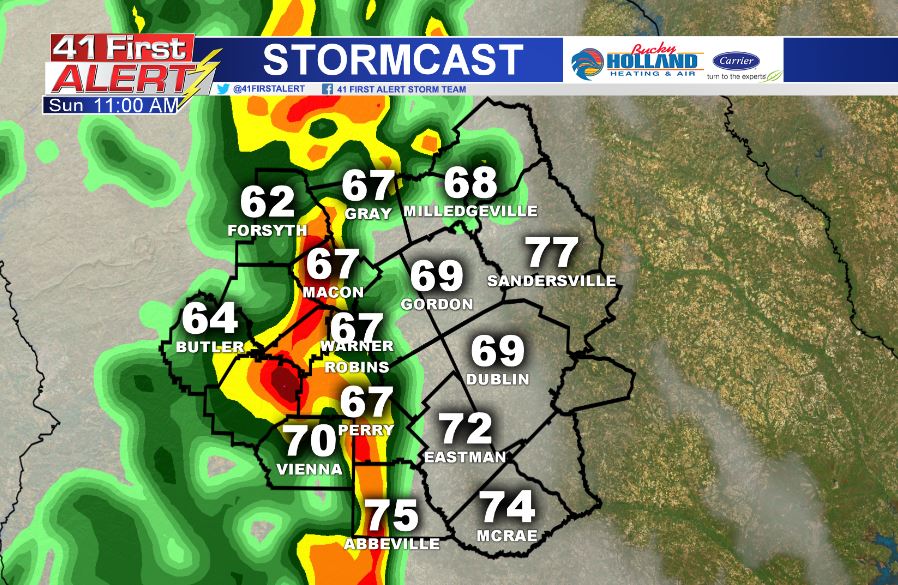 Afternoon: By the afternoon the main line makes its way out but storms linger into the early evening across Middle GA. There will still be a severe weather threat through this time period as well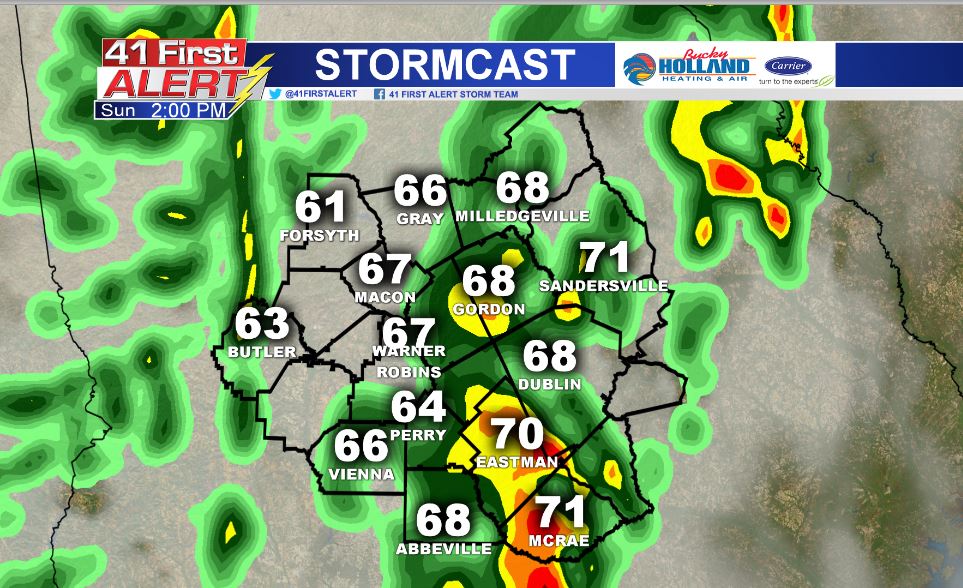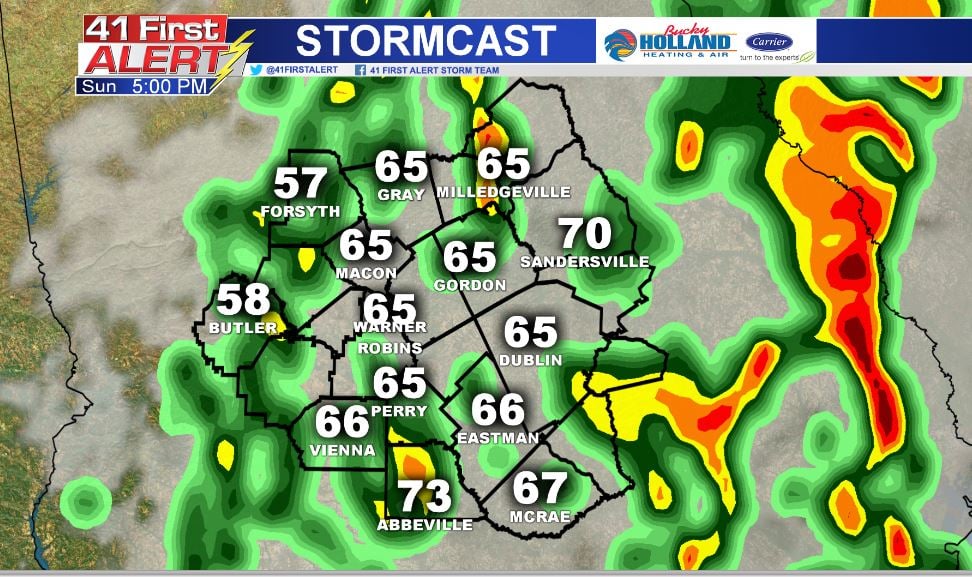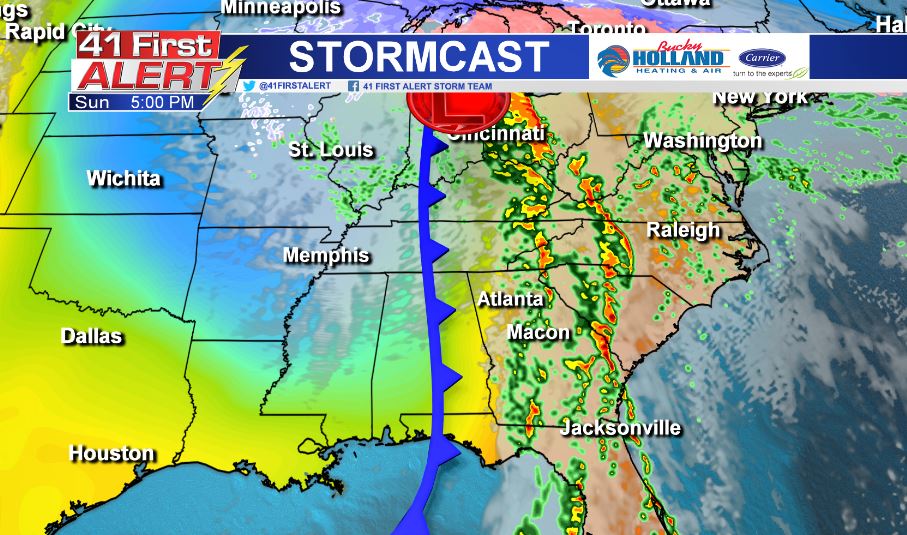 While the main concern is possible tornadoes, strong straight-line winds can also do extensive damage.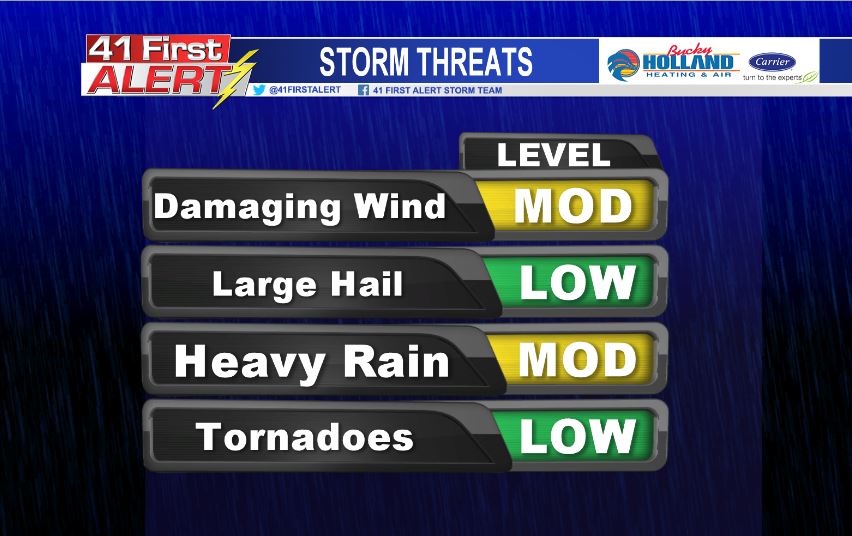 Make sure you have a way to get your warnings on Sunday. Weather radio, television, and our 41 First Alert weather app are all reliable sources for timely warnings, as well as by following 41NBC and Meteorologist Cecilia Reeves on Facebook.
Stay safe this weekend and watch for more updates.
Chief Meteorologist Cecilia Reeves