Scattered storms possible Thursday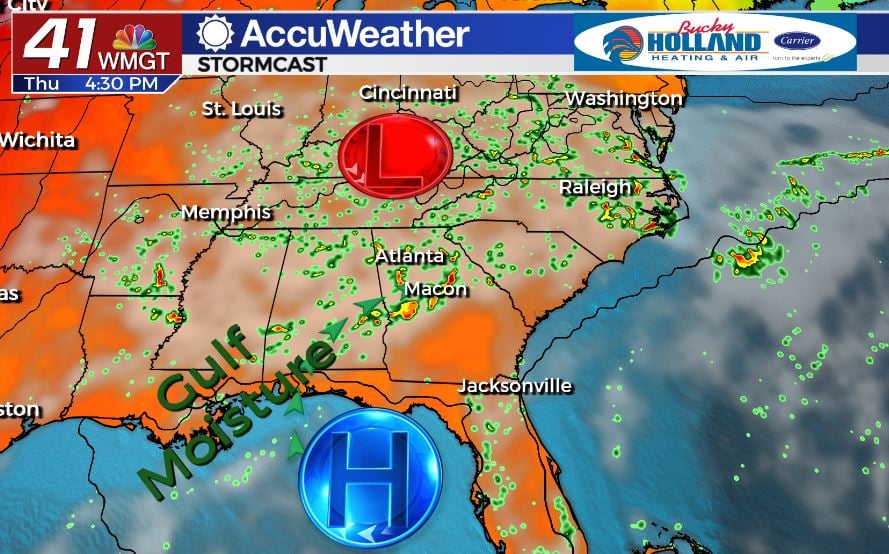 Showers and storms held off for most of the day across Middle Georgia, but we won't be staying dry for long.
Scattered showers and thunderstorms are back tomorrow afternoon and Friday.
We will also continue to see more gulf moisture and highs in the 90's through the end of the week.


Saturday will bring another round of showers and storms to Middle Georgia with potentially heavy rain.
The day shouldn't be a total rainout, but if you have plans in the afternoon, you should definitely have a plan b.


Next week will be another hot one, but it looks like we will see some drier air starting to move into the area by Wednesday.
This dry air will help to keep our rain chances lower starting Wednesday.