Scattered downpours back tomorrow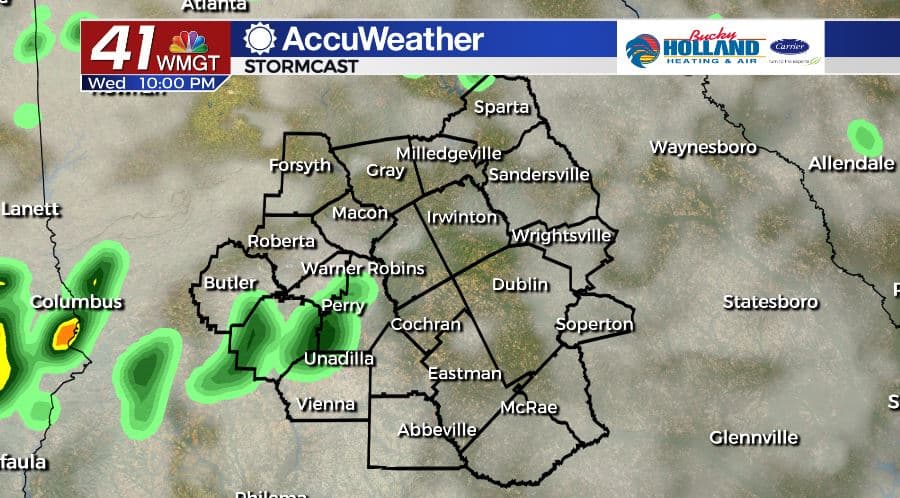 MACON, Georgia. (41NBC/WMGT)- Scattered afternoon showers and a few storms return Thursday as temperatures remain below average.
TONIGHT.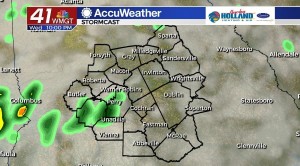 Under a mostly cloudy sky, temperatures will bottom out in the low and middle 70's. Light showers overnight will be isolated.
TOMORROW.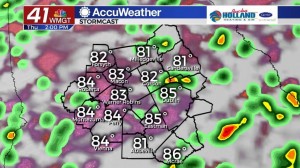 We will start off the day with a mostly cloudy sky and as we head into the afternoon we may catch a few breaks in the clouds that will allow the sun to peek through. Temperatures will be warming into the middle and upper 80's. Scattered showers and a few rumbles of thunder are once again going to impact any outdoor plans you may have tomorrow.
FRIDAY & BEYOND.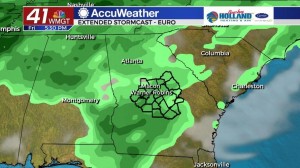 Rain chances will slowly fall as we head into Friday and the first half of the weekend. Temperatures will rebound into the low and middle 90's. Our rain chances next week will depend on the path of Potential Tropical Cyclone Nine. This forecast will change in the coming days so make sure to stay tuned to the 41NBC weather team.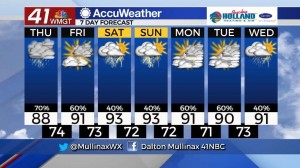 Follow Meteorologist Dalton Mullinax on Facebook (Dalton Mullinax 41NBC) and Twitter (@MullinaxWX) for weather updates throughout the day. You can also watch his forecasts Monday through Friday on 41NBC News at Daybreak (6-7 a.m.) and 41Today (11 a.m).