Restaurant Report Card: Atlanta Bread Company (Warner Robins)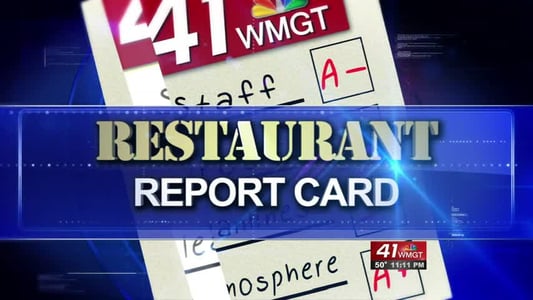 MACON, Georgia (41NBC/WMGT) – It may not have a local name, but Atlanta Bread Company in Warner Robins is all about the locals!
"Without the customers we wouldn't be here," the location's owner, Eva Erlish said.
Erlish couldn't say goodbye to the customers in 2008 when her business partners left her and her husband to be the solo owners.
"We know all of the regulars by their first name," Erlish said. "We welcome all the first timers like family."
Erlish has been a part of Atlanta Bread Company since 2001, and has seen the location on Watson Blvd. grow into a place where people come and hang out. She says there are several different clubs who use the restaurant as a meeting place.
"It's just that people come in and just relax, we're just a relaxed atmosphere," Erlish said.
One of the people at Atlanta Bread Company who makes the place so relaxed is manager Lisa Usher.
"The food is excellent," Usher said. "Not only do I work at Atlanta Bread Company, I'm a customer of Atlanta Bread Company and even when I'm away my kids will say 'turkey club please turkey club panini mom bring them home!"
We had to try the turkey club panini ourselves and it sure is good! About as satisfying as seeing the perfect health inspection score hanging up in the window.
"They do a great job and I count on them and they always come through for me," Erlish said about her employees.
Atlanta Bread Company on Watson Blvd. in Warner Robins is making the grade this week.
Here are your others scores this week:
3 Countries Restaurant on Spring St – 90
Carrabba's Italian Grill on Riverplace Dr – 81
Cook Out on Tom Hill Sr Blvd – 94
The Green Plate on MLK Jr Blvd – 95
Longhorn Steakhouse on Watson Blvd – 83
Margarita's Mexican on Watson Blvd – 99
KFC on Veterans Blvd – 93
Shrimp Boat on S Elbert St – 96
And here's a restaurant that needs to step it up this week: S & S Cafeteria on Eisenhower Pkwy. in Macon scored a 73. About seven foods were at the wrong temperature and the health inspector observed pots and pans that were stacked as clean in the dish pit area with food debris on them.
Those are your scores this week!