Recount results make Jeffery Lundy next mayor of Fort Valley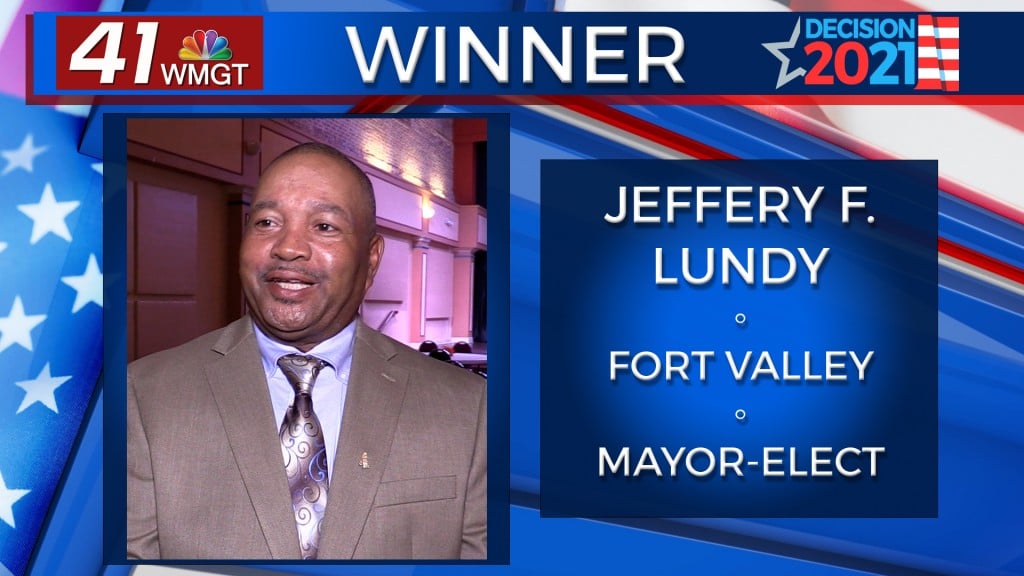 FORT VALLEY, Georgia (41NBC/WMGT)— 19 votes determined the Fort Valley mayoral race on election night for Jeffery Lundy. A recount confirms those 19 votes were cast for Lundy, officially making him the Mayor-Elect for the City of Fort Valley.
"Due process… it works and it was favorable and so I'm ready to go to work for the citizens," said Lundy.
Fort Valley Councilman LeMario Brown was Lundy's opponent in the mayors race. He requested the recount on November 5th. Brown says he wanted to make sure everything was counted correctly with the vote originally being separated by just 19 votes.
"As we've been watching the machine stopped a couple of times," said Brown. "So there's a little room for a margin of error but we just want to make sure every I was dotted and every T was crossed."
Adrienne Ray is the Supervisor of Elections for Peach County. She says the machine did not accept some votes, due to the handling of the ballots during testing on Tuesday. They were able to fix the issue and count all the ballots with no errors.
"It just tells us that our machines are accurate and they put out the same results as they put out on Election Day," said Ray.
Brown will continue to serve on city council. He says it's possible the state will make him resign from the seat. According to Brown though, legal representation from the city will allow him to stay on council through the end of his term.
"I definitely look forward to continuing to serve on the city council with Mr. Lundy and the new administration so we want to continue to move the city of fort valley forward. That's the goal," said Brown.
Brown and Lundy shook hands once the recount was over. Lundy pointed out Brown's six years of city council experience and how they'll work together.
"There's some things I know I'm going to learn from him so forth and so on and this is the time for the city of fort valley to come together," said Lundy.
Lundy's swearing in date hasn't been set yet, but he says he's looking forward to taking office on January 1st.
We spoke with Mayor Barbara Williams on the phone after the recount. She claims there's on more residency challenge they have to get through before officially setting a swearing in ceremony and transition meetings.