Rain is on the way, but so is a nice weekend!
Good Evening!
Hope you enjoyed the great weather today! There are some changes on the way including storms and a little bit of a cool down. Let's get right to the forecast.
Thursday:
The day will start with mild conditions and temperatures in the the 50's and 60's, warming to the 70's and 80's through the day. Clouds will be on the increase through the day ahead of the next system.
Rain chances begin to increase after around 5pm with only scattered storms possible early.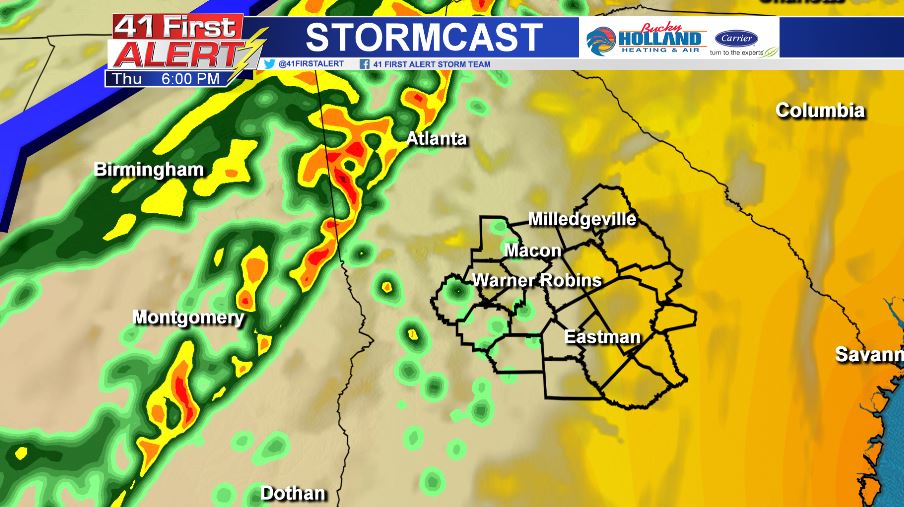 Through the rest of the evening rain showers increase, mainly overnight and after midnight.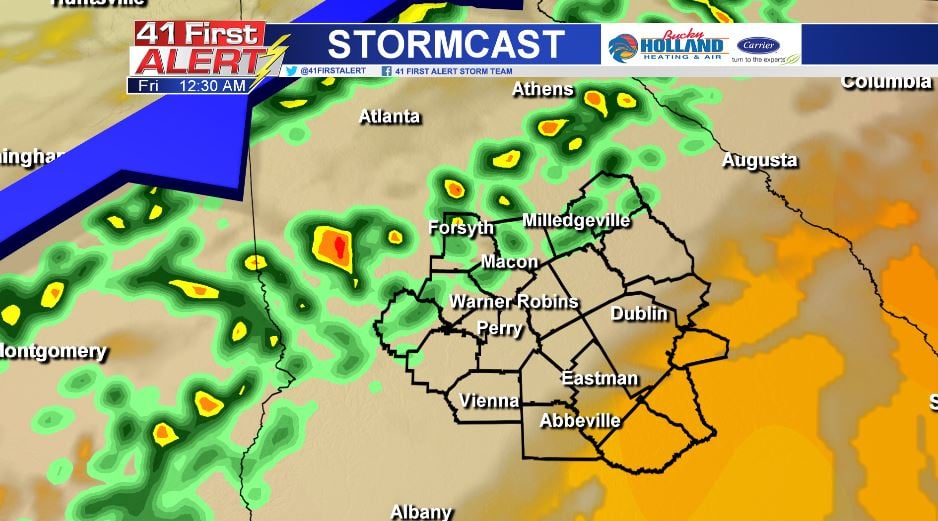 By early Friday morning the last of the storms will make their way through and we will be left with partly cloudy skies and some breezy conditions.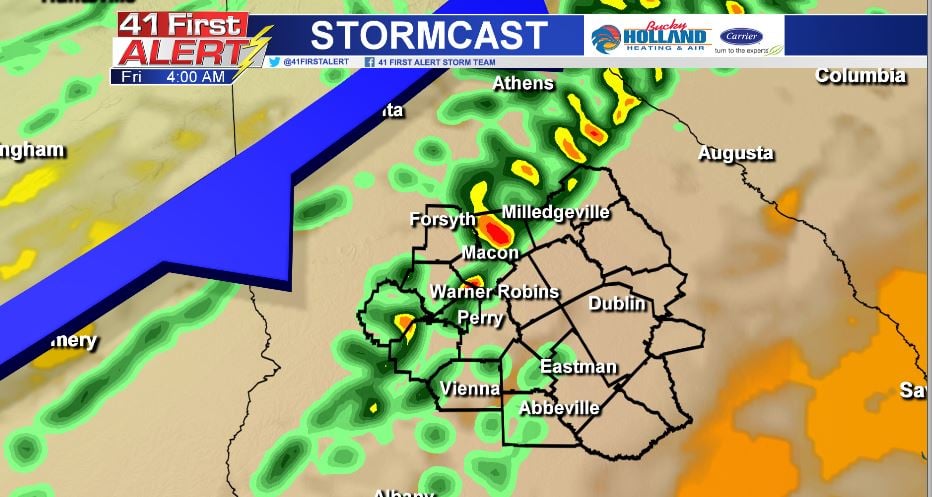 Heavy rain is likely in some parts of the line of storms, but we need the rain as we are currently in a drought across much of Middle Georgia.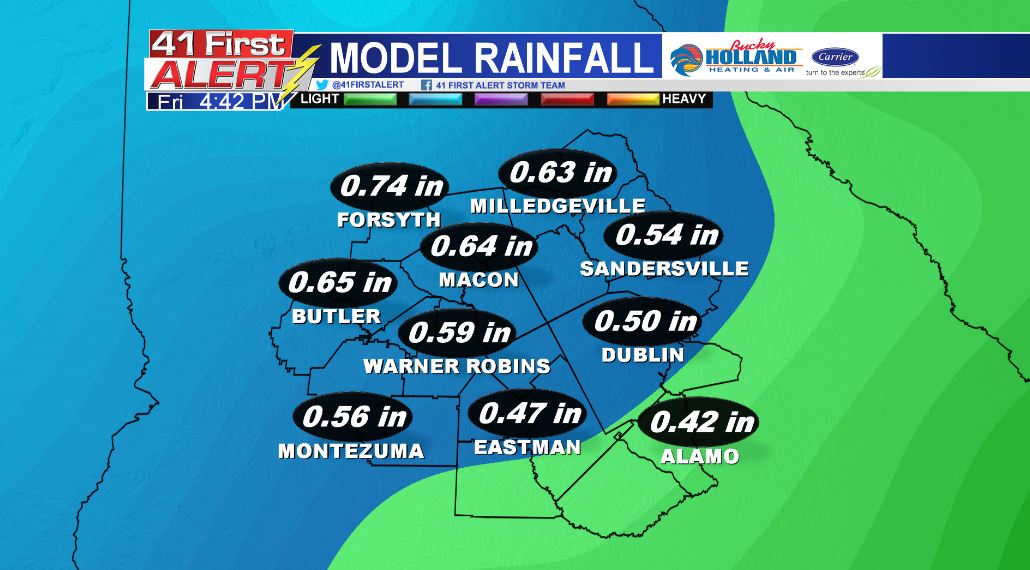 As far as severe weather much of that is expected to stay well to our west, but it is something to keep an eye on through the day.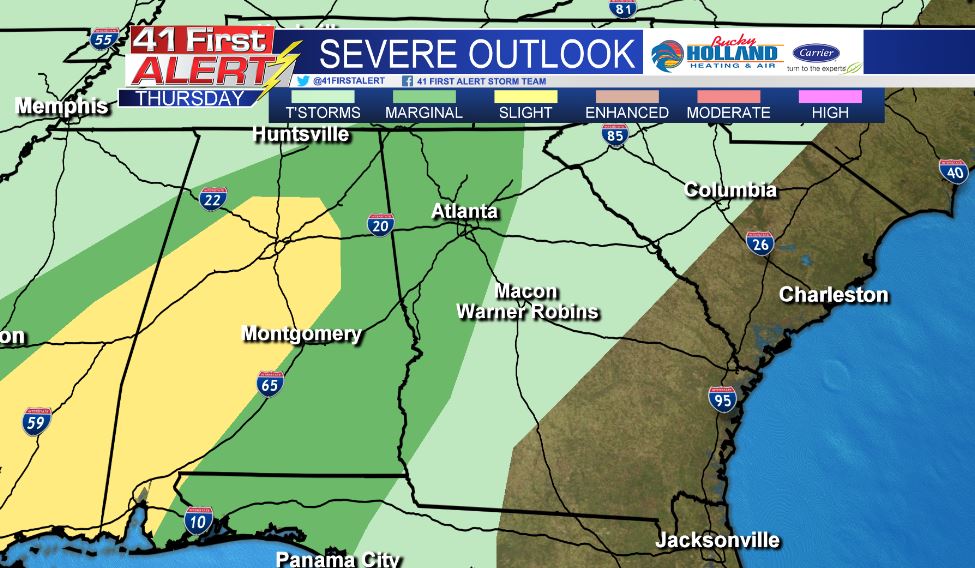 The weekend, however, is looking great with plenty of sunshine and 70's throughout!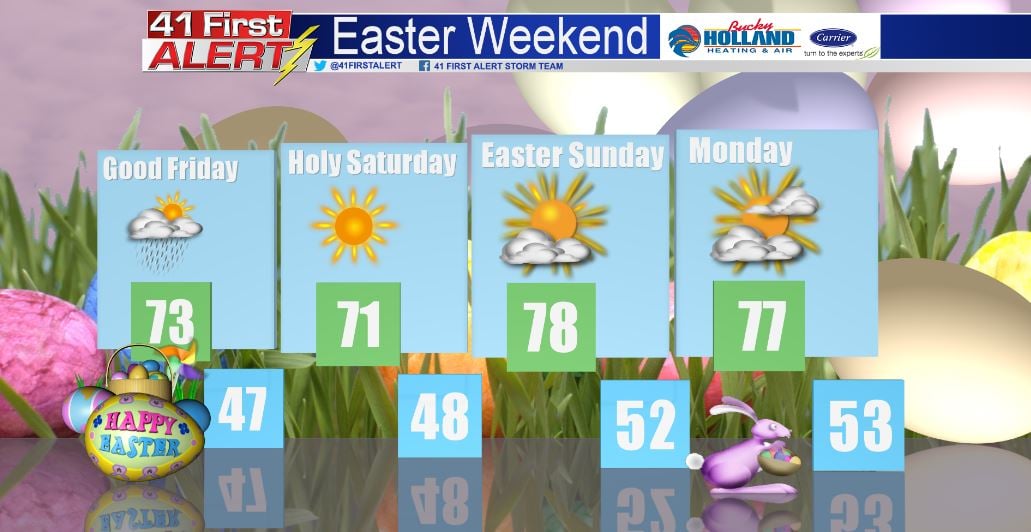 Have a great evening!
Chief Meteorologist Cecilia Reeves