Rain and thunderstorms to impact weekday plans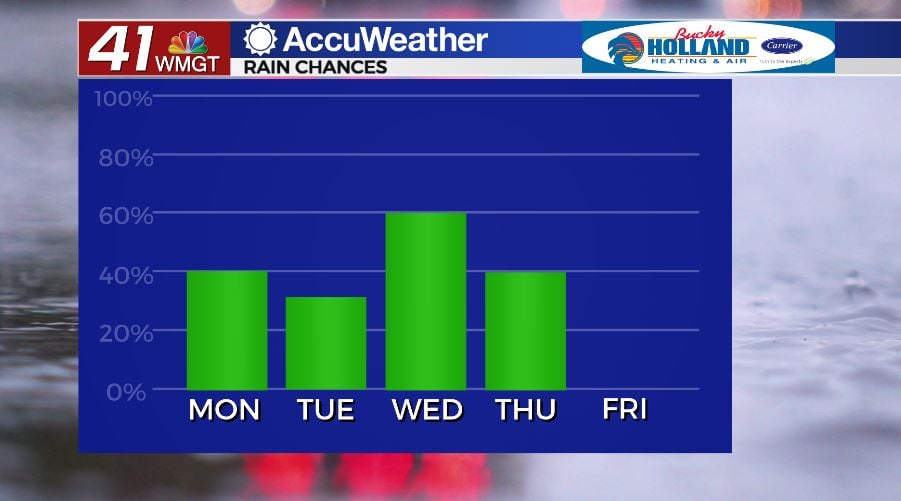 MACON, Georgia. (41NBC/WMGT)- Another active weather pattern is setting up across the southeast for much of the work week.
TODAY.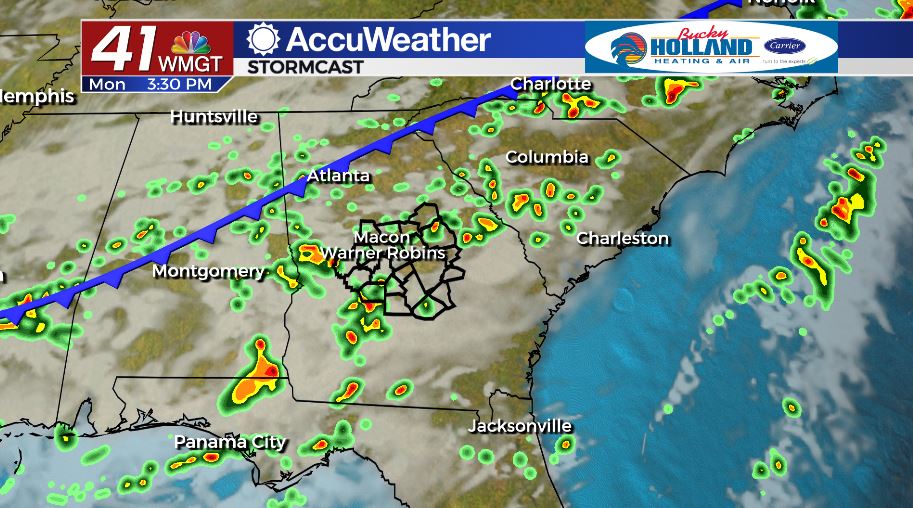 Showers and thunderstorms will be scattered across the region this afternoon as temperatures climb into the upper 70's and lower 80's. Rain coverage is forecast to diminish overnight with just a few lingering showers by Tuesday morning. Temperatures will fall into the upper 50's and lower 60's under a mostly cloudy sky.
TOMORROW.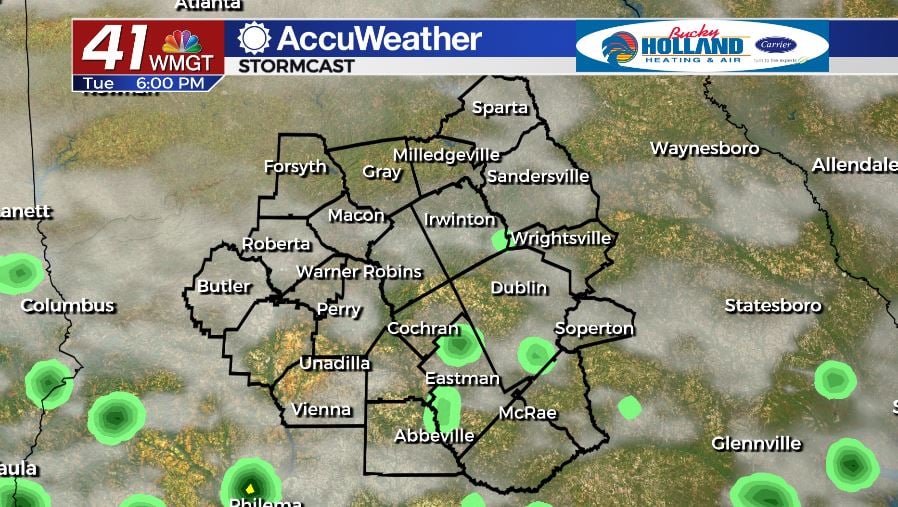 Rinse and repeat. We're going to see another day where showers and a few rumbles of thunder hang around for majority of the day. Rain chances tomorrow will be around 30% for much of the afternoon and evening. Temperatures during the day will be in the low 80's before falling into the low 60's overnight.
WEEK AHEAD.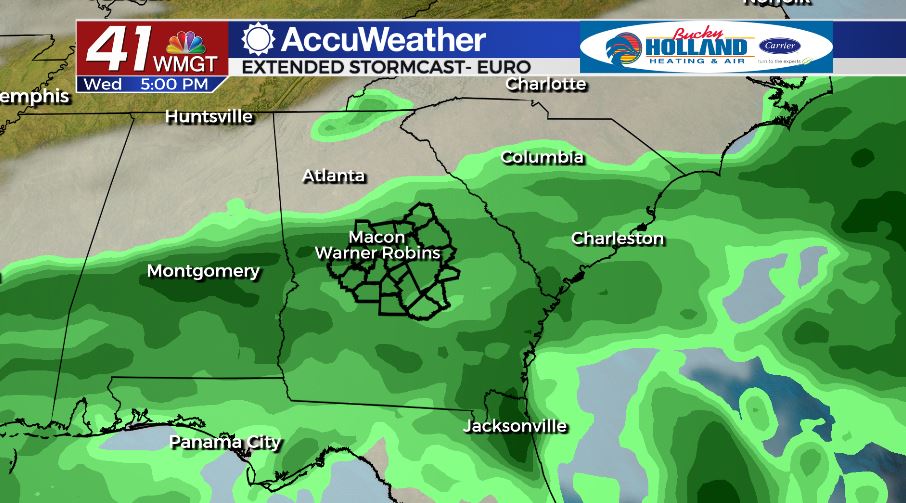 A cold front will stall out to our south late Tuesday. Rain and cooler temperatures are in the forecast for both Wednesday and Thursday. Thursday's high temperature will be in the middle 60's, a full 20° below the average high temperatures for this time of year! By Friday we will begin to clear out and warm back up as we head into the weekend.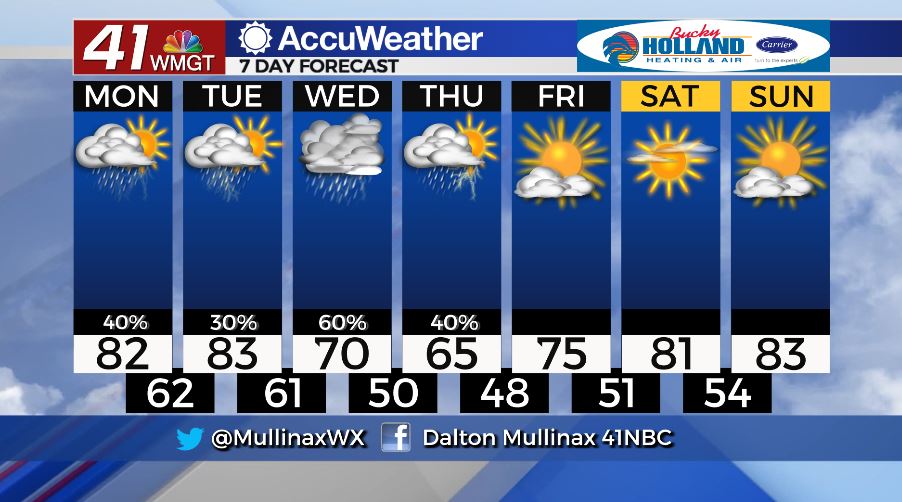 Follow Meteorologist Dalton Mullinax on Facebook (Dalton Mullinax 41NBC) and Twitter (@MullinaxWX) for weather updates throughout the day. You can also watch his forecasts Monday through Friday on 41NBC News at Daybreak (6-7 a.m.) and 41Today (11 a.m).