Rain returns overnight and continues for next several days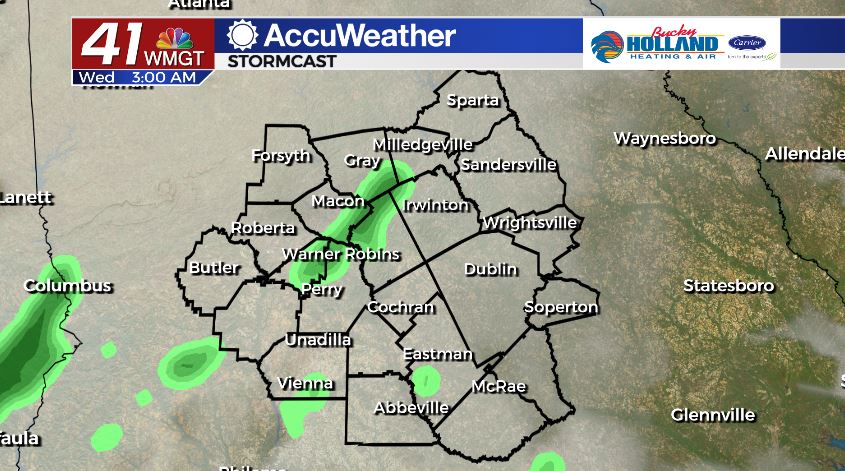 MACON, Georgia. (41NBC/WMGT)- Off and on rain showers will begin overnight and will continue through the weekend as we enter another active weather pattern.
TODAY.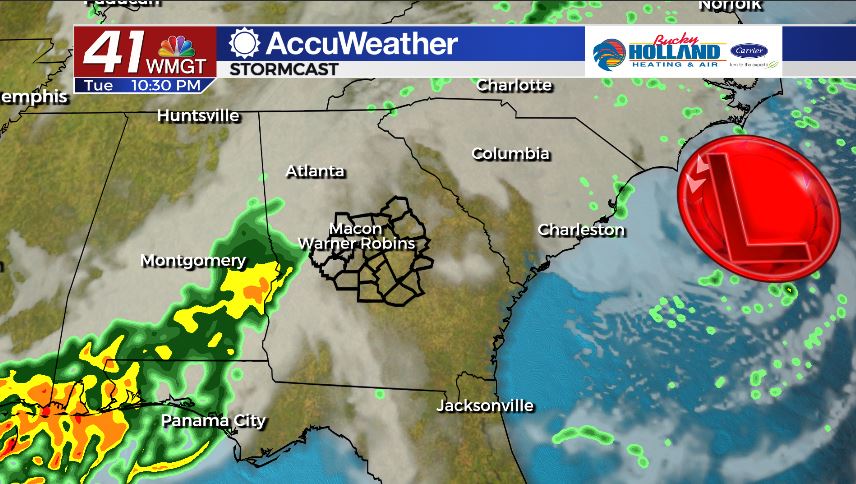 Under a mix of sun and clouds this afternoon temperatures will warm into the middle 70's. We will stay rain free through the daylight hours, but tonight and into early tomorrow morning we could deal with a few light and isolated showers. Temperatures overnight will fall into the middle and upper 50's under a mostly cloudy sky.
TOMORROW.
Clouds will hang around for much of the day tomorrow as temperatures hold steady in the middle and upper 70's. Rain showers will be isolated again and mostly confined to the evening and nighttime hours. Overnight lows will remain unseasonably warm in the upper 50's.
EXTENDED FORECAST.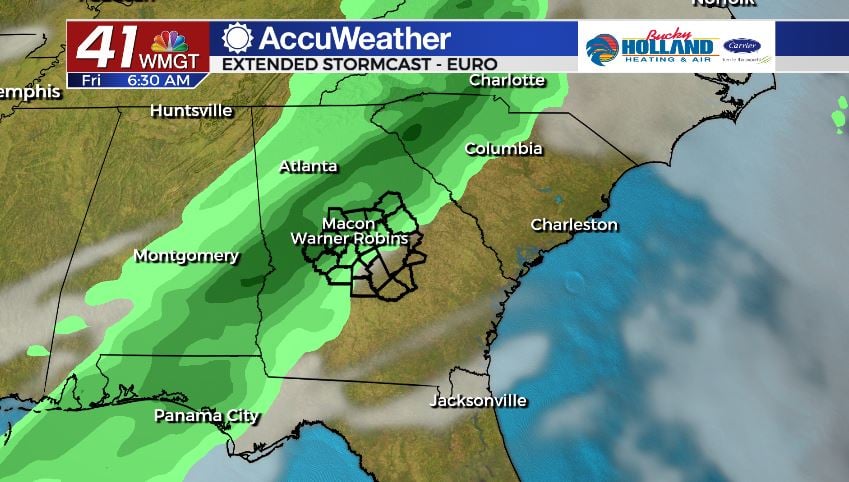 Isolated showers are in the forecast on Thursday, but our next best rain chance will return with a cold front on Friday. A few strong storms are possible with this front, but we are still far enough out where specific forecast details are still being ironed out.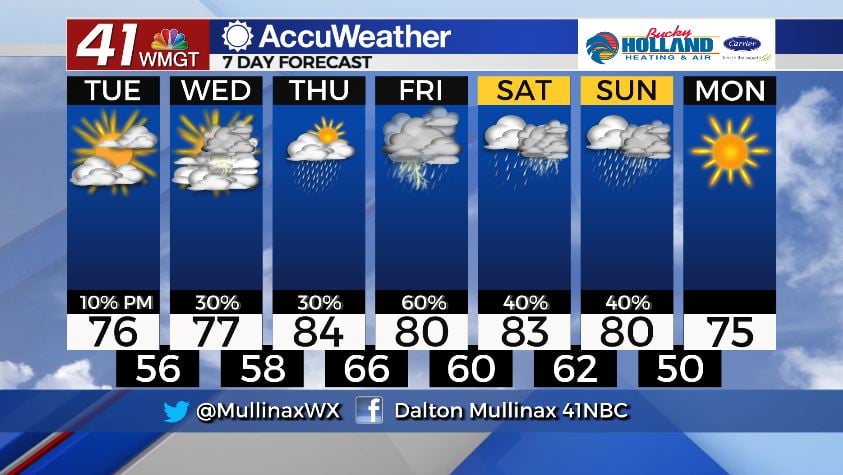 Follow Meteorologist Dalton Mullinax on Facebook (Dalton Mullinax 41NBC) and Twitter (@MullinaxWX) for weather updates throughout the day. You can also watch his forecasts Monday through Friday on 41NBC News at Daybreak (6-7 a.m.) and 41Today (11 a.m).