Rain chances slowly on the rise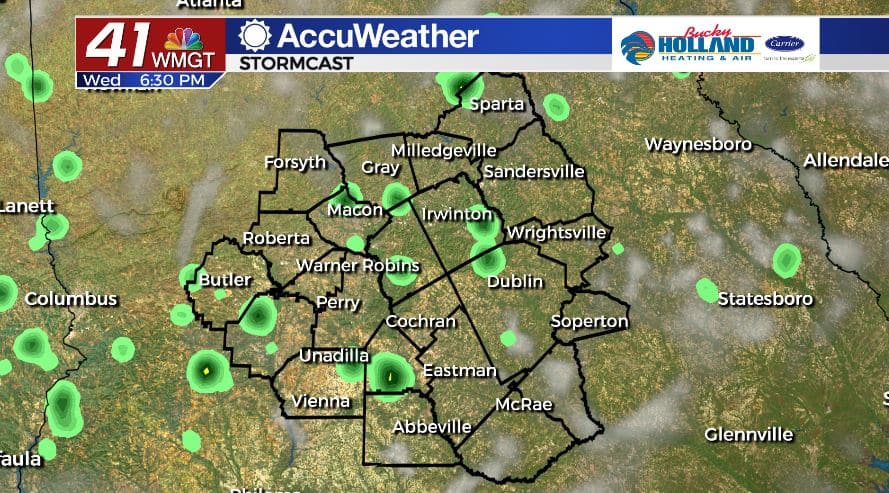 MACON, Georgia. (41NBC/WMGT)- The dog days of summer are here as the sweltering heat continues across the Deep South.
TODAY.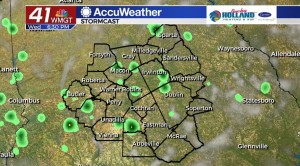 A mix of sun and clouds this afternoon will allow temperatures once again to climb into the middle and upper 90's. Afternoon shower and thunderstorm coverage will be isolated across the region. Temperatures this evening will fall into the low and middle 70's as a few clouds hang around overnight.
TOMORROW.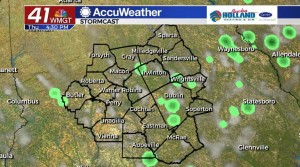 We're going to do it all again tomorrow as afternoon showers and storms are forecast to bubble up across the state again. Temperatures will top out in the middle and upper 70's under a partly sunny sky.
EXTENDED FORECAST.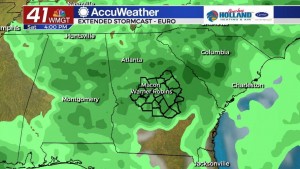 Rain chances increase slightly on Friday and Saturday. Scattered showers and a few storms are forecast to impact your Saturday plans. Temperatures through the middle of next week will stay in the middle 90's.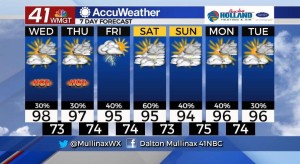 Follow Meteorologist Dalton Mullinax on Facebook (Dalton Mullinax 41NBC) and Twitter (@MullinaxWX) for weather updates throughout the day. You can also watch his forecasts Monday through Friday on 41NBC News at Daybreak (6-7 a.m.) and 41Today (11 a.m).