'Operation Green Machine' leads to arrests in Houston County drug trafficking group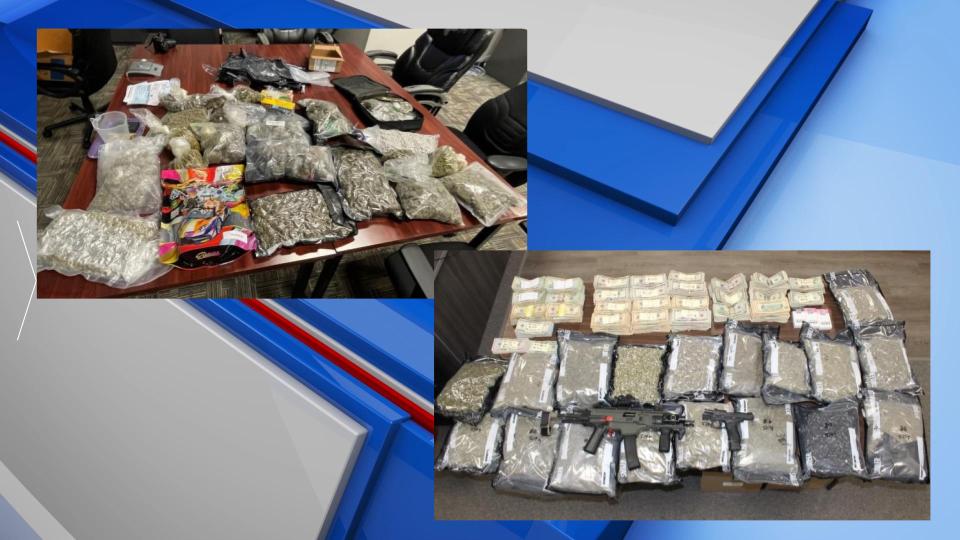 PERRY, Georgia (41NBC/WMGT) — 13 People were arrested in connection to drug trafficking in Middle Georgia after an investigation was conducted by the Houston County Sheriff's Office in tandem with the Perry Police Department, and Houston County District Attorney's Office– this investigation was dubbed "Operation Green Machine".
A release from the Houston County DA's office says the following suspects were arrested on charges including Conspiracy to Commit Marijuana Trafficking and violation of the Georgia Racketeer Influenced and Corrupt Organizations (RICO) Act:
Jordan Solomon Gaines
Jazmina Wynisha White
Whitney Nicole Wynn
Xasha Rose Henderson
Kimberly Ann Gaines
Chadonne Rebecca White
Ahmad Shahid Roberts
Hiram Johnson
Dominique Veal
Shuwana Nicole Mike
Matthew Purvis
Shavious Balkcom
Amone' Daniels
After months of investigating, law enforcement executed several search warrants for residents of the suspects involved, and were able to seize approximately 40 lbs. of high-grade marijuana, multiple firearms, digital scales, and over $125,000 in cash.  The investigation is still taking place, but the narcotics investigators say they've dealt a large blow to the Jordan Gaines drug organization and marijuana trafficking industry in Houston County and Middle Georgia.
Other warrants and arrests are still pending.