Officials hope people learn something new at Pan African Festival in Macon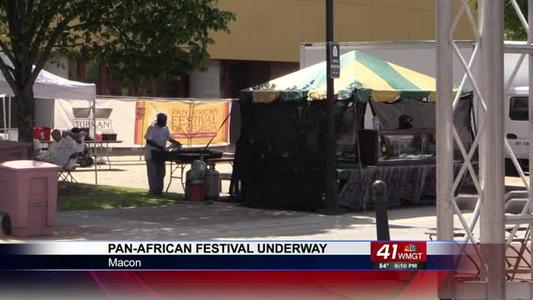 MACON, Georgia (41NBC/WMGT) –
If you don't have any weekend plans, the 18th annual Pan African Festival is underway in Macon.
Set-up crews are building up the performance stage for Saturday's festivities.
Dozens of vendors and booths are already set up in Cherry Street Plaza.
Nicole Thurston, the director of sales and marketing for the Tubman Museum, says the festival gives people the opportunity learn more about African culture.
"If you look at a lot of what Southern culture is from our food that we eat to the music that we listen to. It all has African influences. So it's a wonderful way to learn a little bit more about this very large continent that has a wide variety of foods, and customs, and music," Thurston said.
For a list of events, click here.