No. 9 GC baseball clobbers Clark Atlanta, 13-4 and 17-0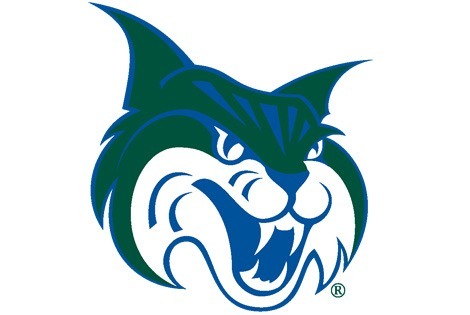 MILLEDGEVILLE, Ga. (GCSU RELEASE) – Taking advantage of a multitude of mistakes, the No. 9 Georgia College baseball team (22-5) dominated Clark Atlanta University (6-19) over a pair of seven-inning contests Tuesday at John Kurtz Field 13-4 and 17-0.
The Milledgeville area was under a wind advisory, setting the stage as the Bobcats blew away the Panthers, Georgia College averaging 2.5 runs per inning over the doubleheader.
In game one, the Panthers actually jumped out to a 2-0 lead in the top of the first inning. The Bobcats got a run in each of the first two frames to tie it up, and then exploded for 10 runs in the third to bust the game open.
Leftfielder Ryan Sabalaskey (Carol Stream, Ill.) went 3-for-4 with three runs and an RBI. Centerfielder Rob Hogenkamp (St. Louis) added a 2-for-2 game with a pair of runs. Second baseman Brandon Benson (Loganville, Ga.) rounded out the multi-hit games for Georgia College with a 2-for-4 effort, plating one run and scoring another.
Reliever Josh Pape (Locust Grove, Ga.) improved to 2-0 with the win, tossing two innings and surrendering a pair of earned runs. The Panthers recorded seven errors in game one, including five in that 10-run third inning.
Game two featured more of the same, as the Panthers had seven more errors and walked a total of nine batters.
Benson had another multi-hit game, going 3-for-3 with four big runs scored and an RBI. Rightfielder Jake Sandlin (Evans, Ga.) posted four RBI in the game, as Clay Ardeeser (Loganville, Ga.) and Daniel Bick (Alpharetta, Ga.) drove in two each.
Four Bobcat pitchers broke up the seven innings, with starter Kyle Ward (Rincon, Ga.) getting his first college win (1-0) with three shutout innings. The rookie righthander scattered three hits and a walk and struck out four. Stewart Rich (Macon, Ga.) had one of the best outings of his career, going two innings, striking out five and surrendering just one hit. The four pitchers combined to strikeout 13 Panther batters.
The Bobcats hit the road Saturday, March 29 at noon in doubleheader action at Carson-Newman.