More cloud cover Thursday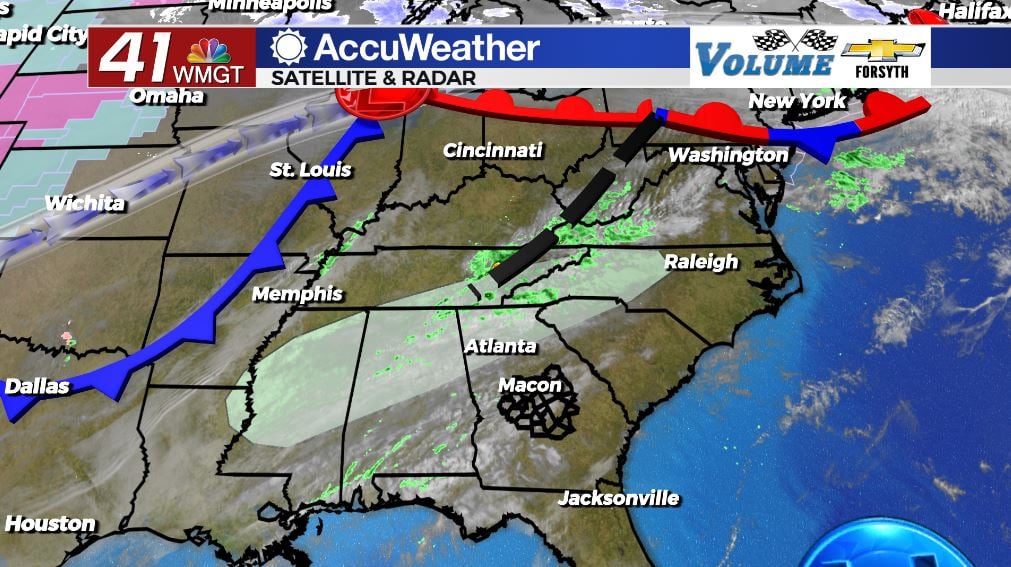 MACON, Georgia (41NBC/WMGT) – Thursday will see increased cloud cover to accompany potential record high temperatures.
Today

Middle Georgia will see increased cloud cover today as a result of a stalled out system to the west. This does not mean there will not be much sun, however. Skies should be partly cloudy throughout the afternoon hours. Some small showers will be possible this afternoon, however most of the region will stay dry. It will once again be rather breezy as wind gusts push 25 mph from the southwest. High temperatures will be in the low to mid 80s around the region, and for several spots new record high temperatures could be set.
Tonight cloud cover will thicken once again as the wind tries to finally back off a bit. While overnight sustained speeds will fall in the 5-10 mph range, gusts could still push 15-20 mph, which is too strong for fog to form. Temperatures will again be very warm heading into Friday morning, only dropping into the mid to upper 60s.
Follow Meteorologist Aaron Lowery on Facebook (Aaron Lowery 41NBC) and Twitter (@ALowWX) for weather updates throughout the day. Also, you can watch his forecasts Monday through Friday on 41NBC News at Daybreak (5-7 a.m.) and 41Today (11 a.m).