Middle Georgia Cold Cases: Downed in Dublin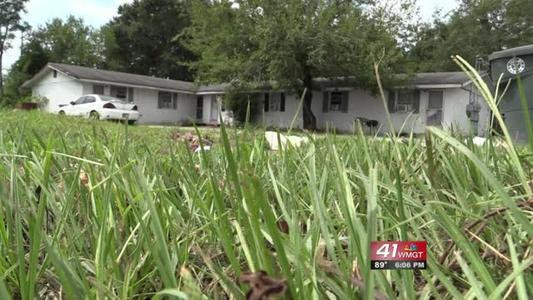 DUBLIN, Georgia (41NBC/WMGT) – The last thing you'd expect early in the morning is someone knocking on your door. 16 years ago, that's exactly what happened to one Dublin man. He answered the door and what happened next is something police investigators say they still don't understand and need your help solving this Middle Georgia cold case.Dozens of cases come across the desks of officers at the Dublin Police Department.
There are a few, however, that leave investigators puzzled.
"He was 62 years old. He was shot and nobody has had to answer for that crime," Lt. Greg Dominy says.
The case of Erva Rayner, a Florida man who moved to Dublin and lived in an apartment on Fair Street, is one of them.
"Someone knocked on his front door. This happened at like 4:26 in the morning. His girlfriend was laying on the couch," Dominy says. "…opened the door, she never saw who was at the door. As he opened the door, they fired a shotgun twice. Struck him two times in the torso."
Police say the moments after the shooting were a whirlwind.
"She never saw a suspect. Before she got to the door, he was gone," Dominy says. "Only words the victim ever told her was to call and ambulance and officers arrived within a couple of minutes and this was it. We had no witnesses, no evidence, nothing."
It was a tough start for investigators.
They had no leads, no clues, no idea who would shoot a man he didn't know.
Rayner initially survived the shooting.
"He actually lived for a little over two months. He was still in a hospital they had transferred him to Florida where he had family and he finally succumbed to the injuries which they said were from the gunshot wound," Dominy says.
Years later, Lt. Dominy, says it's hard for him and his detectives to come back and revisit cases like this one.
"With the workload that we have now, we try to visit them as often as we can, but normally it takes us getting a new call or somebody will mention the case and we'll go back and start going through it. Theses days, the amount of case loads that my guys carry now, it's almost impossible," Dominy says.
Still he'd like to get this case solved for Erva's family so they don't have to wait for justice anymore.
"You want to close it for them, but in the midst of trying to do that, you have to open up old wounds," Dominy says.
If you remember what happened to Erva Rayner call the Dublin Police Department at 478-277-5023.